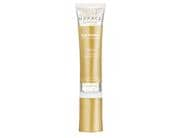 Reviews For
NuFACE Gel Primer 24K Gold Complex - Firm
$39.00
13 Results
amazing results
There is no comparison to using this versus the regular gel. Within a week I noticed firmness and fine lines improved. To me the result compared to Botox in the forehead region. Even the eyebrows were lifted. Following a treatment the facial muscles feel rested. I also noticed you need to use less of this than the regular gel which helps reduce the cost of the product. LovelySkin Customer
Verified Purchase
Good product bad packaging
I love this product but very frustrating getting it out of the tube. The brush makes no sense to me. I actually had to cut it so it could dispense some decent amount of product in order to glide across the skin like it should. Hope they re think the packaging. Otherwise I love Lovelyskin.com and buy all skin care and devices through them :) Works
Works great with NuFACE, you really do see instant results. tetemik
Verified Purchase
Love the NuFACE—but not this gel
I am a huge fan of my NuFACE, but I do not like this gold gel formula. It dries very quickly, I feel the current more even when applied thickly. I am not convinced that it is providing any better lift or firming that the regular, leave on formula. I am going to stick with the regular formula. It is less costly, easier to give yourself a great intensive treatment (which I do). LovelySkin Customer
Verified Purchase
Up the NuFACE experience
The packaging is great, love the brush. You just have to learn to grasp firmly in the middle to keep it flowing. I do enjoy the Firm version but the brighten one is my favorite. I use this one on my neck treatments, and this is light years beyond the original get that comes with your NuFACE device. LovelySkin Customer
Verified Purchase
Big improvement!
I love this gel primer! It is such a big improvement that you don't have to rinse it off. The old gel took some effort to wash off and added a step to the treatment. My only criticism is that you definitely need more of this gel, and it dries quicker. So now, I do my face in segments so not to waste it. LovelySkin Customer
Verified Purchase
Love this gel
This just makes the NuFace work even better at firming my skin. Seeing great results! LovelySkin Customer
Verified Purchase
OK
This gel primer is just okay. I haven't seen any remarkable results from it, and the tube it comes in is very cumbersome. It is a nice conduit for my NuFACE Trinity PRO, but I'd like to find something lighter feeling on the skin.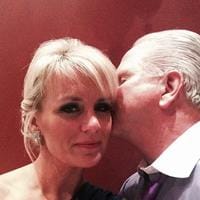 Firming
Love this firming gel primer better than the original. After treatment, I can see my pores less noticeable and see a slight lift. Skincare
Verified Purchase
Disappointed
I don't think this product is worth the cost. It does not dispense well and wastes product. It's too sticky feeling for a product that you're supposed to leave on your face. It works fine with the NuFace and does its job, but I prefer the regular NuFace gel primer to this one. LovelySkin Customer
Verified Purchase
Great Product
I really like this product, but I find the brush a little awkward. I would prefer a pump to the brush Refreshing
I use this with the NuFACE mini toning device and I love that it doubles as a leave on facial primer and as a primer to help your device move easily across your skin. LovelySkin Customer
Verified Purchase
Expensive but worth it
I thought I would try both the brightening and firming gel primers, and actually they both work. The firming primer has a tightening effect that lasts all day. Plus, the applicator is really easy to use around the mouth and nasal area which is part of the routine with the Ele attachment. I switch between the basic gel, the firming gel and the brightening gels throughout the week. LovelySkin Customer
Verified Purchase