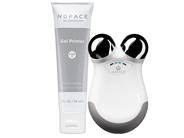 Write a Review - Receive 50 Rewards Points!
Tell us your thoughts about NuFACE mini Facial Toning Device so we can help you find the right products. With your review, you'll also receive 50 Rewards Points. Please note that it may take up to 72 hours for a review to appear on site. All reviews are subject to moderator approval.
Write a Review
18 Results
Seeing results
I have been using the NuFACE just a few nights a week for the last month and have seen an improvement in my jawline. I plan on using it 2 times a day like recommended. I am excited to see improvement already! LovelySkin Customer
Verified Purchase
Totally worth it
I got one of the older versions 10 years ago after having really pricey microcurrent facials from my local beautician. I had ten facials over 10 weeks and it cost £300. Couldn't afford to keep up the regime so bought the original nu face and didn''t see any good results, but I realized later I'd been using it all wrong. I got the mini and watched the method to use it off YouTube and started using it properly. For a tiny machine, it really packs a punch. I don't use mine for 5 minutes now, I use it for 25-30 minutes on the highest setting, and I'm always complimented on how much younger I look for my age (I'm 45). I don't ever use the gel, I wash my face, tone using micellar water, put retinol on, aloe vera gel, moisturizer (neutrogena calm and clear) and finally neals yard rose oil (I'm a ten step Korean beauty fan!) And then I NuFACE my face. Afterwards, I use my jade roller straight out of the fridge to cool my skin and press all of the products into my skin. My jawline has lifted, my deep 11 lines have faded and my cheeks are plumper. The most noticeable results are my eyes and brows. I realized my eyelash curlers wasn't catching and trapping the eyelid anymore, and friends say I look better rested. If you use this in conjunction with dermarolling (I do this once a week with a 50mm dermaroller) korean sheet masks and dermablading (once every 3 weeks) you'll see some startling results. I'm (obviously) invested in my skin, but this works. Look at YouTube to get the advanced techniques, that's when you'll really start to see a difference. This is a must for anyone over 30 and is worth every penny. I don't think ill ever get the attachments as I think this is small enough to resolve many of your issues. A miracle device
This is a great device and works as well in the "mini'' version as the full size. I really didn''t need to get the full size as this is effective, smaller and more portable than the larger one. Having said that, it's a great device, and I whole-heatedly recommend it. LovelySkin Customer
Verified Purchase
Good but not for me
Good product. I saw results after a week. But it gave me terrible headaches, and I had to rerun it. Hope it works better for everyone else! LovelySkin Customer
Verified Purchase
Love It
I have a full size NuFACE and love it and bought this mini as a gift. LovelySkin Customer
Verified Purchase
Love this!
I have been using this for 3 weeks now. It is so easy to use and only take 5 minutes. I have seen tightening of my cheek area and jaw line area. can't wait to see results in the future. Definitely worth the $$$. LovelySkin Customer
Verified Purchase
Yes it works!!!!!
I read a lot of reviews from Internet and watched many videos on this device before purchasing it. Well I must say so far so good, I'm very happy with it, it's have been only 3 weeks and I already can see the difference! The skin feels tighten up and the face looks more lifted!!! I will definitely recommend it! very happy with it! LovelySkin Customer
Verified Purchase
Love!
I've been using the NuFace mini for about a month now and can feel a difference. It's really easy to use, I usually sit up in bed and watch tv as I do it now that I've memorized the motions. I'm pretty faithful with my skin care routine. LovelySkin Customer
Verified Purchase
Why did I wait so long
I waited a long time before I made this purchase. When I finally took the plunge I was glad I did. It does exactly what it says it does.the key to great results is consistency. You will see results immediately but the get better and last longer if you use it the recommended 5x a week! Awesome
It took a long time for me to order this device and I wish I had ordered it sooner. Its simple and easy to use and it feels like a very light facial massage. LovelySkin Customer
Verified Purchase
Nuface = New Face
I am 64 years young and I think I look pretty good for my age but you can always use a little help. I have had my Nuface for about 2 weeks and I am seeing results. I am loving this and sometimes wonder if I should of bought the bigger one with the attachments. Go for it - !!! Life is GOOD! LovelySkin Customer
Verified Purchase
Pleasantly surprised - much better than I had hoped!
I had been thinking about purchasing this device for a long time - now I wish I had not waited so long! I have been using it for two weeks and I saw results instantly. I think the initial results are from increased circulation - my skin just looks better, brighter. But this week, several people have suddenly said: " You look great!" "You look rested - did you take a vacation?" "You look super healthy!" I am attributing this to the device, which is the only change I have made to my regimen. I am using it per the youtube video instructions for five minutes each night. My use experience is no pain, a slight tingle occasionally, and that it is much easier to use for five minutes a day than I thought. The treatment is actually pleasant - relaxing - that was a complete surprise! I wish I had not waited so long to buy this!!!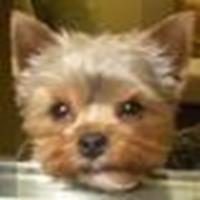 Just received mine
Ive only been using the Nuface Mini for a few days now, so Ill have to write a follow-up review in a few weeks. Im 45 and Ive always had a strong jaw, but Ive noticed that Im starting to get some sagging under my chin and its been freaking me out. I ordered this device with the hopes that it would tighten up the skin and give me the look that I miss. So far I havent seen any noticeable difference in my skin tone. I use it on the highest setting for about 10 minutes every night before bed as part of my skincare regimen. It seems easy to use, although I hate the gooey gel that youre required to use in order to get best results. Im pretty sure Ill run out of the gel that comes with the device, so I might try to use an affordable substitute, like aloe vera gel which Ive read can be used. Ive also noticed a stinging sensation at certain points no my face so I know *something* is happening, although Im not sure what. I guess Ill have to give this a little more time. Stay tuned for my follow-up review! LovelySkin Customer
Verified Purchase
Super Little Black Number!
I had tried the Trinity device, but have found this smaller LBD to be as effective, but much easier to handle (and I just love the black finish!). Holds the charge well. I have noticed the jaw area in particular tightening, which is my area of concern, along with a plumping of the cheekbones. I have to compliment LovelySkin as I ordered it when at an offer price, and it was delivered to me in the UK within a matter of days - superb service (and cheaper). I am extremely impressed. Thank you. LovelySkin Customer
Verified Purchase
It works
I had read several positive magazine reviews written by dermatologists on this product and finally gave in a purchased it. Im very pleased to say that it works!! The results so far (Ive been using it daily for 3 weeks) are subtle and I can definitely see an improvement in my forehead lines. It doesnt hurt and it only takes 5 minutes every morning. LovelySkin Customer
Verified Purchase
VERY HAPPY I PURCHASED THIS PRODUCT
I have had the NuFace Mini Toning Device and love it. I have used it for several days and havent seen a huge difference but know that it takes time before noticeable results. I use once in a 24 hour period - usually in the morning prior to getting in to the shower so I can wash the gel off in the shower. I have seen results but if I discontinue for a period of time, the results will fade a little. It is important to continually use it. Its small and easy to handle. It is designed to be used for a small period of time and will automatically shut off if the time has passed. I like this feature because I use it for the duration. I plug it in after I use it so that it is charged for the next day. It needs to be used with a primer or gel so that you will not feel the sting. I havent felt any stings but I apply the gel generously and thoroughly. LovelySkin Customer
Verified Purchase
Very Pleased
Requires patience. At first I didnt notice any difference. I have been using Nuface for 2 months and my skin never looked better. The effects are gradual and cumulative. If you stick with it you will see great results. My skin looks more toned and radiant. LovelySkin Customer
Verified Purchase
It helps!
Im very pleased with my purchase. Its quick & easy to use, not painful at all, and it works. The first time I used it, I didnt really see a difference but I could feel a difference in the firmness of my skin. The second time I could see a slight difference, and it keeps getting better every time. My husband commented that I looked very refreshed. It is a temporary lifting effect, so I like to use it in the daytime but I think the cumulative effects are growing. I got it on special so it came with both a gel and cream primer. Both work more or less the same and both tend to dry before Im finished, so I keep a bottle of water nearby to spritz my face to keep the primer moist. A wet cloth works too. If the primer dries, youll feel a slight sting otherwise you dont feel anything. Be sure to read the directions -- you are not supposed to put it on the orbital area of your eyes, your throat (to protect thyroid), or on your temples. But I found that the eye area improved anyway from putting it on my cheekbones, and you can put it on your jawline and under your chin to help with any slackness there. I have just the beginnings of muscle slackness under my chin, and the NuFace mini gets rid of that. As I age, I may want to invest in the Trinity because it has special attachments, but this is perfect for me at this time in my life and is a more affordable way to try the technology. Look for the NuFace video that shows some extra ways to use it that arent included in the instruction book. LovelySkin Customer
Verified Purchase