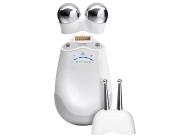 Write a Review - Receive 50 Rewards Points!
Tell us your thoughts about NuFACE Trinity Facial Trainer with ELE Attachment so we can help you find the right products. With your review, you'll also receive 50 Rewards Points. Please note that it may take up to 72 hours for a review to appear on site. All reviews are subject to moderator approval.
Write a Review
20 Results
Easy to use!
Easy to use, no discomfort at all! Good results LovelySkin Customer
Verified Purchase
Amazing product
I have used NuFACE for three weeks now and my under eye bags and double chin look so much better cause my skin is tighter. My overall appearance is more youthful and I'm 47. I new this would work because I used to have treatments with micro current at my beautician's, but now, I can have it regularly cause that's what it takes to have long lasting results and even though this is expensive it's much more cost effective than pay treatments in med spas. First week, I used it every day for 10 min, and now, 4 times a week. LovelySkin Customer
Verified Purchase
NuFACE Facial Trinity Trainer
Great device! The results can be seen since the first time you use it. I use my machine with the App and it is great. In only 20 minutes, I have all my face done. LovelySkin Customer
Verified Purchase
Really does work for firming
I'm in my upper 40s, and I really like this product. You just have to commit to using it several times a week and that is the only problem for me. I've found that doing it early in the morning works well as then I can wash off the gel and apply my regular skin care products. So that is my only suggestion before investing in this item, make sure you can make the time for it. You can spend anywhere from 12-23 minutes, depending on how much of your face you want to cover. LovelySkin Customer
Verified Purchase
Some improvement after 3 weeks of use.
It takes quite some dedication to do this every day, but so far, I am encouraged to keep trying. LovelySkin Customer
Verified Purchase
NuFACE
Thank you, thank you. Finally, my NuFACE order arrived. I'm excited. Thanks for the extra samples. I hope it really helps my skin. This month, I turned 43. I'm losing elasticity especially in the corner of the mouth. I will use it first in the middle of my face to verify that this device really has the mentioned function. LovelySkin Customer
Verified Purchase
Wow!
This is a great product. Fast shipping. Natalka
Verified Purchase
NUFACE is better face!
I've been using NUFACE as recommended....already seeing and feeling the results: better skin! Thank you! LovelySkin Customer
Verified Purchase
A little helpful
I've purchased this NuFACE Trinity Facial Trainer with ELE Attachment with the hope of improving my jawline and overall firmness on my 55+ year old face. Do they work miracles? No. Are they effective? I think they help as much as a strategic facial yoga. It's like working to tone other parts of the body. It takes diligence, disciplines, AND time. I've found that unless I designate a specific time of the day to use the devices, I tend to let them just sit there. Also, you really need to use a generous amount of the prep gel. Otherwise, it zaps badly... Slowly but surely
Easy to use, but I definitely recommend using the face gel, or you will feel mild tingling. Seeing slightly gradual results but have only had for a short time. LovelySkin Customer
Verified Purchase
Positive Results
I have been using this 6 out of 7 days per week for the last 2 1/2 weeks. I have to say there IS a difference. I am 42 without much sagging BUT some hooded eyes and some fine lines/crepe skin under eyes and creases on my forehead. It has been a good six mo since the last botox. While it is not time friendly, I DO SEE an improvement in the skin around my eyes and forehead. Also, my nasolabial folds are plumper. It is a cumulative effect, I notice on the day or two I "take off" things kinda go back. I have taken very good care of my skin w/ high % zinc sunscreen, facials, peels, hats, etc. so I am setting pretty well. I would suggest this is worth the investment for sure, I am glad I have it, AND the little ELE attachment is great for around the eye. I would repurchase for sure. I don't think if you have a TON of sagging it is realistic to expect dramatic improvement - get fillers if you want or love what you have. I love "beauty gadgets, " so this is great for me. I have taken before/after photos over the past 2 1/2 weeks, so I know it is not in my head plus my BFF, mom and sister all want to buy this now. I wish I could get a referral fee :) I also LOVE my trophy skin red light - I wish I would have waited to get that and bought the red light attachment for the face but oh well. Hope this helps someone. I love mine. LovelySkin Customer
Verified Purchase LovelySkin Customer
Verified Purchase
Seeing effects
I really wanted to give this product a try and I was very happy when LovelySkin offered me a coupon. It's been a month now and I am happy about my purchase. I don't have many wrinkles to start with so I cannot say if it works well for reducing wrinkles but my skin texture becomes radiant and supple after using the device, and the skincare product I applied after seems to be absorbed better than ever. Unlike some other websites, LovelySkin is also an authorized retailer of Nuface, so I don't have to worry about warranty or other issues. LovelySkin Customer
Verified Purchase
Love!
Definitely notice a difference in my skin tone even after a few short weeks ! LovelySkin Customer
Verified Purchase
Stick with It and You'll Get Amazing Results!
I've been using the NuFace Mini almost every day for 2 years, and I just upgraded to this one with the ELE attachment. For a long time the results were just temporary, but the longer you do it you will see cumulative results. I am thrilled that I've been able to get rid of sagging in my lower face and make my cheekbones prominent again. The ELE attachment allows me to really target areas that I couldn't get with the other one, so I'm expecting even better results. To be honest, I don't like the NuFace gel, so I use Aquasonic ultrasound gel, but I love the NuFace. I don't want injections or surgery, but I'll spend 15 - 20 minutes every morning doing face exercises and NuFace, and it has paid off tremendously. Stick with it! If you want results, you have to put in the time. LovelySkin Customer
Verified Purchase
Takes way to much time
I think the idea is good but it just takes way to much time to do 5 Nights a week!! Also the gel seemed to cause my face to break out and the small ELE device felt really weird around my eyes. LovelySkin Customer
Verified Purchase
Perfect
I'm telling you, if you want the fountain of youth without the needles, you need this in your life. And has completely transformed my skin and kept my face lifted and beautiful. Probably my best purchase to date. MUST HAVE
Save your money on botox and other fillers....this product is a must have for your skin tone and tightening. I absolutely love it. Worth every penny.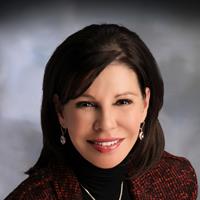 lynscal
Verified Purchase
I think it's the best
Ive been using the NUFACE TRINITY FACIAL TRAINER for three weeks. I was a bit apprehensive about making the purchase, due to the price. I am amazed at the results and thrilled that I decided to make the purchase. I've been a customer of LovelySkin for many years. Its a great website and they have the best prices available on the internet !!! LovelySkin Customer
Verified Purchase
Amazing results with the NuFace Trinity Trainer with ELE Attachment
I received the Trinity for Christmas and Love it!! I have only been using the Trinity for about 3 weeks now and can honestly see a difference in the way my skin looks and feels!! I will continue using the Trinity like the instructions suggest and cant wait to see more results in the next few weeks!! LovelySkin Customer
Verified Purchase