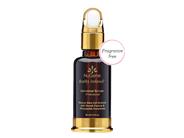 Write a Review - Receive 50 Rewards Points!
Tell us your thoughts about NuGene NuCell Universal Serum so we can help you find the right products. With your review, you'll also receive 50 Rewards Points. Please note that it may take up to 72 hours for a review to appear on site. All reviews are subject to moderator approval.
Write a Review
23 Results
Most Amazing Serum
I am 57 years old and have been into skin care since I was 26. I have used all kinds of products over the years, but I have never encountered a serum as good as this one. I am so grateful to a friend for introducing this product to me. It is the best serum I have ever used because it actually does what it says!
Good one
I have used that serum for a couple of weeks, and it makes my skin smooth, absorb easily into the skin, and my skin feels firmer. l will recommend.
Unsure
This serum is expensive. It is a nice serum. Goes on well and absorbs quickly. Not sure if I would shell out the money for it again.
Great serum
After 1 week of using this serum, my skin was very firm. and after 2 weeks, my skin started to glow. I love this serum and I will use it continuously.
Started using this again!
I used this product for awhile, and I stopped due to the price. I did miss the quality and texture. I repurchased it. This product is not tacky in feel like others and I do appreciate the anti-aging ingredients!
NIce serum!
It was time to change serums and thought, let's try Nugene. Just recently received so I can not comment on any changes, etc. It is a very liquidy serum, goes on easily and soaks right in. No greasy feel at all. Much lighter than Skinmedica TNS. I am looking forward to see how it performs! It also looks like it was last quite a long time.
A Must have!!!
I recently added this to my normal skin care routine after getting a sample of it. I had to buy it since this was the first serum that I felt like really mixed well with my skin! Not only have a noticed my lines getting better, but the product also doesn't make me break out like other serums have in the past!
Think I will stay with TNS essential serum
I tried this based on the excellent reviews but I have to say I see way more results from TNS. This is not bad by any means and it lasts way longer than the TNS for the same price. I will finish this one up and then go back to my tried and true.
NuGene NuCell Universal Serum
My first introduction to this product was with a sample. It was large enough to actually see if this product was going to work for me or not. I totally love it, my skin is getting younger everyday while using it morning and night. The product is expensive but the content is highly concentrated and only a few drops are needed. I highly recommend NuGene NuCell Universal Serum and would never be without it.
This did absolutely nothing for me
Based upon the amazing reviews I just had to purchase this, the eye serum and the face cream. I tried all of the above on my face, neck and hands till everything was gone and had no results at all!!!! I was so disappointed. I certainly will not purchase again.
NuGene NuCell Universal Serum- Very Good!!
Was very surprised this is a Kathy Ireland product. Still deliberating if it's better than SkinMedica TNS Essential Serum as I've read from other reviewers. I keep switching back & forth every few weeks...But my skin is responding beautifully - that is undeniable!!
I tried sample - had to buy!
I let the sample sit in my bathroom drawer for weeks, but after reading some of these reviews, I knew I had to try one night. I have tried various, expensive skincare products, but I have to tell you, I saw noticeable difference in my lines and wrinkles - especially those above the lip lines after one application. I used the sample for 3-4 days, and I was hooked. My skin looks more hydrated, fuller, less wrinkles. I am 61 years young, and although this product is not cheap, you will not be disappointed. I bought the universal serum and the eye serum. You have got to try this product you will not be disappointed.
Delivers Results
I've used lots of high-end products and I am tough to please. This product does even better than promised. The results were almost immediate. The Universal serum firmed my skin, eliminating wrinkles forming along the jawline, smoothed the overall texture and appearance, and brightened my complexion. I agree with other reviewers that this product can replace a number of other products. It truly is universal. A very satisfied 65 year old.
Great product! Very effective.
I was reluctant to purchase this serum since it is very pricey. I am a skin care junky and try everything. But, after 2 weeks, I really noticed a great improvement in my skin texture. I loved it so much, I purchased another bottle. The bottle lasted about 2 months, so I wait until it is on special to purchase. I highly recommend this product!
SkinMedica Who???
I usually dont like writing reviews but I had to write this one....my skin has sun damage and wrinkles and everything else that comes along with aging....I have been using Skin Medica TNS Essential Serum for years and while it did improve my skin in the beginning, after a while it just plateaued. I came across NuGene and thought it wouldnt be any different.....I bought a bottle because I just felt like I needed a change....I am so glad I did. The serum glides easily on the face, no scent, no irritations and after a couple of days my skin was GLOWING!!! My girlfriends were asking me, "what are you doing to your skin? it looks amazing?" I thought WOW!!! they are noticing!!! I told them about NuGene Universal Serum and they are hooked! Its been a couple of months and my skin just keeps improving. Great improvement on my fine lines and wrinkles, tightness to my skin, brightness, the texture of my skin is completely transformed! Would I recommend this product? YES YES YES!!! its liquid gold and simply amazing! mine usually lasts around 4 months!! Bye bye Skin Medica TNS !!!!
THIS IS AMAZING!!!
As a high-end product junkie, I have tried EVERYTHING. I also get peels from my dermatologist. By my mother (mid-sixties) and I have been using NuGene NuCell Universal Serum and we are SO IMPRESSED!! I am trying to use up my SkinMedica TNS Essential Serum and my Neocutis Bio-Serum with PSP and THIS IS THE PRODUCT I have been looking for!!!! Leaves skin hydrated, but I still use my SkinMedica Hydrating Complex and my SkinMedica moisturizer. I also use Obagi C serum before this NuGene Universal Serum. WORTH EVERY PENNY!! I was so upset when a lot spilt out during one of my airplane flights for business!!
You get what you pay for !
I am on my second bottle and so is my 83 year old mother. She went to her doctor and he was asking her what she was doing to make her skin look so fantastic and "dewy"- and she did look amazing after 3 weeks. This product is truly a scientific break-through. One bottle will last a month- I am going to keep ordering until I STOP seeing Results !!! So worth it !
Amazing!
I have used all sorts of skin care products including the super expensive brands like La Prairie, La Mer and Chanel and never have I had results like I did with NuGene's Universal Serum. The texture and tone of my skin was visibly improved . I also noticed tightening and my fine wrinkles really softened. Im 48 with very dry skin so the serum had its challenges and it worked like magic - but its obviously all in the science. Im sold and a new dedicated user!
Universal Serum
I am a self professed "skin snob" and have never ever ever used a product that is better than this product. It literally creates the tightness of skin and pores as if you had laser.
Very impressed and FAST acting!
I purchased the Nucell Universal Serum early July when it was 25% off. I use it on my face, neck, chest and backs of hands twice daily. I have over half the bottle left. Within weeks the sun spots on the backs of my hands were gone. It is now 6 weeks and my face, neck and chest are smoother and tighter. The creases in the center of my chest are almost gone. I am 62 years old and have been using TNS, Neocutis and NIA 24 for 13 years--I have never experienced results like this. After two weeks I purchased the eye serum and the skin lightening serum. Fingers crossed that it will be effective on my melasma.
Universal Serum Amazing Results
I have been using this product a little under two weeks and the change in my skin is amazing. Can see new softness and a moist glowing look. My skin feels softer to touch. When Ive finished applying the serum on my face I find that if I add a few drops of water to the palm of my hands and rub the fingers that Ive used to apply the serum to my face with the water I have sort of a lotion that I then spread over the backs of my hands and up my arms. It has eliminated my dry, itchy skin that has not responded to many skin lotions. If I could afford it Id bathe in it.
Worth every dollar
This product is incomparable to anything in the market! NuGenes human stem cell technology is advanced compared to other products Ive tried. This universal serum makes my skin so soft and filled a the tiny fine lines around my eyes and forehead. This product really does miracles and a little goes a long way!
Better than TNS!
The Universal Serum is the best skin care product I have ever used. I saw an amazing video online with a lady named Joan that treated only half of her face. Wow! I did not believe the results were possible until I tried it for myself. The Universal Serum lasted well over 2 months so do not let the price scare you! It works! It works fast and the results last! It is great for wounds and scars too!