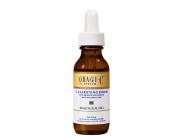 Reviews For
Obagi-C Fx C-Clarifying Serum (New Hydroquinone-Free Formula)
$126.00
Love this item
I've used this product for almost 30 years along with the day lotion, sunscreen, night therapy cream. and tretinoin .05 which I have prescribed for me. I am 75 years old and my skin looks like I'm 40. People ask me what I do for my skin. The whole group of products costs around $300 and lasts for 5-6 months. I was at the Chanel counter recently and their line of products similar to mine was $600.00 and I know its not as effective as the Obagi. Thank you for offering these products. LovelySkin Customer
Verified Purchase
Great
I am really enjoying this product. I used a hydroquinone product for ~3 months, and this seems to be working well on my very fair, slightly sensitive skin as a follow-up. I have not experienced any adverse reaction. I alternate this product every other day and mix it with a La Roche Posay SPF 60 cream. Love
This has fixed most of my sun and aging spots, goes on well and not too thick on my face. AllisonPerk
Verified Purchase
Good results so far
I've only started using this product for the last month but have seen an improvement in my skin. LovelySkin Customer
Verified Purchase
Love It
So far this product has become my favorite. It has lightened my complexion giving my face a brighter look. I will definitely be purchasing more. LovelySkin Customer
Verified Purchase
My favorite
As a medical aesthetician I have used many product lines and I have to say Obagi is one of my number one favorites !!! LovelySkin Customer
Verified Purchase vbelopolsky
Verified Purchase
Never disappoints
I have been using this product for years and it never disappoints. When I take a break from using it and then go back people are always complementing on how great my skin looks. Ksantona
Verified Purchase
So I do love this, but..
I'm on my second bottle of this. I do love this (one of the few vitamin c serums that doesn't cause me to break out). It does help with brightening dark spots/sun spots. It definitely takes time though to see results though. Because I have melasma mixed with dark spots/hyperpigmentation, I unfortunately needed something way stronger than this. I visited my dermatologist and they recommended I try the version of this with hydroquinone.. and holy cow. My dark spots have never been lighter in my life (even after countless laser and microneedling procedures). A couple things about the hydroquinone version is that it is drying/harsh on your skin: I use the C Clarifying Serum in the morning and the SUZANOBAGIMD Retivance Skin Rejuvenating Complex at night and it balances it out really nicely/prevents wrinkles (another dermatologist recommendation). Because your skin is ultra sensitive with hydroquinone on it, you have to be so so careful to avoid sun exposure or it can make your dark spots worse. That's where this comes in: I use this on days I am more likely to be in the sun (still wearing SPF though of course) and use the hydroquinone version on rainy weeks/in the winter time where I'm more likely to stay inside. Between the two, it's really kept my dark spots/melasma under control (which is unfortunately part of ongoing maintenance). Another win from Obagi though! jeberlin1
Verified Purchase
So far so good
Just purchased Obagi C to pair with Obagi Facial Serum. So far, after about 2 weeks of use, I'm seeing a brighter complexion, minimizing that "tired" look I feel I've been fighting. I use Obagi Facial Serum after my C and I am seeing great results! LovelySkin Customer
Verified Purchase
Perfect magic eraser
My sun spots to acne scars have faded away. Will buy again & again LovelySkin Customer
Verified Purchase
Amazing
This is a fantastic vitamin C serum! It absorbs into my skin quickly and I have no issues layering sunscreen or makeup or other skincare products over it. Some of the dark spots and melasma have already started to fade and I notice a definite brightness in tone. Overall I really enjoy this serum and I think it's worth the price. I will continue using it. Great Serum
Love this product. Helps with fine lines, brown spots and hydration. Feels great on my skin. Pamelasue
Verified Purchase
Great Serum!!
I really like this serum! Usually when I introduce my skin to a new product, it breaks out within a few days. I've been using this serum for 3 months and my skin never broke out and looks better than before. This serum is light and looks great under makeup. It gives your skin a light healthy glow. So far I've noticed my skin looks brighter and more evenly toned. I will definitely be repurchasing! EmilieCarr
Verified Purchase
Awesome product
I've been using it for a few weeks in the morning after cleaning my face It brightens and softness my skin. Make up goes on beautifully I will definitely recommend specially on mature skin LovelySkin Customer
Verified Purchase
Good serum
My first vitamin C serum purchase, and I like it. It does feel tacky, so I only use it at night or I mix a drop in with my moisturizer. Haven't noticed any discoloration fading, but skin looks a little brighter. LovelySkin Customer
Verified Purchase
Quality & Effective Product
I have used this product in the past and know that it helps with fine lines and wrinkles. A product you can trust! AnitaNick
Verified Purchase
Absolutely Love this Serum!!
I have been using the Hydroquinone version for over a year and even though I really liked it, I was anxious about hyperpigmentation especially on hotter days (I live in a city with a lot of sunshine all year round). I am finding the same brightening effects without the worry of using hydroquinone during the day. Great on my oily skin as well! Expensive but works
It was a leap of faith for me to purchase this because of the price, but it really seems to be working! LovelySkin Customer
Verified Purchase
Most important skin care product!
Miracle in a bottle! Hands down the best serum I have ever tried... The best! Makes your face super soft and its immediately absorbed by the skin. LovelySkin Customer
Verified Purchase LovelySkin Customer
Verified Purchase
Obagi-C-Fx C clarifying serum
My dermatologist recommended this product in Jan this year. It works wonders, but just dab a bit on ur finger and it will last longer. LovelySkin Customer
Verified Purchase
Very good!
The serum absorbs quickly without being sticky. Have been only using for couple of weeks, so any further improvement will take time but it does leave the skin glowy! LovelySkin Customer
Verified Purchase
Amazing Serum
I am a real Fan of Serums. I use it after PH balance Spray. After that, I apply my favorite Epionce moisturizer cream or Obagi HydraFactor. Both work amazing for 12 hours. This exactly what I need. I definitely recommend this Serum with no doubt! Mila Milastar
Verified Purchase
Great product
Definitely seeing some improvement I'm on my 2nd bottle now, just be mindful with skin care is just like when you go to the gym. You need to be consistent; just because you are done with a workout, you're not going to see a six pack the next morning. Same with skin care. Be consistent and also please see a dermatologist or aesthetician. They will give you a regimen suitable for your skin. Going back to this product, it definitely has help my pigmentation from acne scaring. Can't wait to see the results after my second bottle. LovelySkin Customer
Verified Purchase