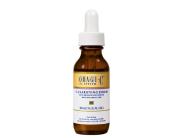 Write a Review - Receive 50 Rewards Points!
Tell us your thoughts about Obagi-C Fx C-Clarifying Serum (New Hydroquinone-Free Formula) so we can help you find the right products. With your review, you'll also receive 50 Rewards Points. Please note that it may take up to 72 hours for a review to appear on site. All reviews are subject to moderator approval.
Write a Review
23 Results
Best product
After using this amazing product, I could not go back to any other product. It is wonderful.
It absorbs quickly and non sticky
Some of the morning serums are sticky to the face, but this product absorbs quickly into your skin and makes my skin smooth. It maintains the skin tone and gentle to the skin. I like Obagi C serious and it seems gentle to the skin yet very effective.
Effective
I would recommend this product to anyone who needs to fade hyperpigmentation and/or in between breaks from Hydroquinone. I fall under both categories. I have been using for a few weeks and already notice fading of some stubborn spots. (Keep in mind I am using a skin brightener and glycolic in conjunction with this). I also like that this product leaves my skin glowing which hasn't always been the case with other Vitamin C products. Two thumbs up!
Obagi-C Fx C-Clarifying Serum (New Hydroquinone-Free Formula) Brings Beauty Forward
I am a huge fan of Obagi Vit. C products. This is the first time I have tried the New Hydroquinone-Free Formula and love it as much as the other Obagi Vit. C. I use it every morning and every night. This product renews my skin. It brings a gentle flush to my face and keeps my skin looking soft, fresh and smooth. It is the first step in my meticulous skin care regimen. It keeps me soft and subtle and looking my best. Obagi-C Fx C-Clarifying Serum- the New Hydroquinone-Free Formula is worth every cent! Try it- you'll see the difference in your skin in one day. Bring your beauty forward!
Obagi-C Fx C-Clarifying Serum Review
I love this product because it makes my skin look tight and leaves it looking shiny!
Great serum!
I needed to find a vitamin C serum without hydroquinone that is still a brightening agent. Was worried this would not work that well but this has been great!
Obagi-Fx C-clarifying Serum
This is a nice serum. I am not sure if it works without the Hydroquinone but my dark areas have not returned. It is a little drying but that is okay for me since my skin is usually oily. I'm not sure if it is unusually drier due to the colder weather or the serum. Overall I like the serum and will continue to use it. It is a little expensive for the size. Again I will continue with this unless the dark areas return. Do not forget the sunscreen!!! I always wear it.
Obagi-C Fx C-Clarifying Serum
I am always a fan of Obagi and this product does work on the dark spots on my face! It is worth the price!
Great
This product can be a bit drying but it is life changing! Just use a good moisturizer and you're good to go.
Didn''t care for the smell
I bought this, but didn't use it as directed because I simply could not stand the smell. I can't comment on its efficacy since I did not use it often enough. I tried using it on my hands, but in the end I just threw the product away. I was quite disappointed.
Obagi-c fx clarifying serum
This product works miracles as I spend too much time under the sun and of course I get dark spots...but this product helps me to keep them away...I just have one complaint. I wish they would indicate if I have to wear during the night or day or both...right now I'm just using during the night!...Other wise I love it.
Love this Serum!
I have only been using the product for a week, and I can already tell a difference! My skin has brightened and spots have started to fade. I'm excited about an even complexion again!
Feel smooth
My skin feels smooth after applying the serum. I didn't see any result of brightening skin tone yet, maybe because I just started using it. But I will definitely continue using this product.
obagi-c Fx c- clarifying serum
I use this product everyday and it really makes a difference for my skin. Love this product
very good product. makes my skin clean and glowing. been using for a number of years. i am 69 young and i feel it will helps my skin
a good product been using for years. helps skin feel clean and refreshed. I am 69 years young and happy with product. Mini
GLOWING!
Been using this stuff for almost 2 weeks now and already see a difference! Lats night my friend said "how do you have such a huge glow about you?" I said "well, I have been using Obagi's Vitamin C Serum and I guess it is working!" Thank you Obagi and LovelySkin, I am all about results and this one is a winner.
obagi clarifying serum
It is one of the best products on the market. I am a user of all sorts of beauty products and this is one of the best. Everyone should be using it.
Everybody needs this
If you want healthy glowing skin this product is a must have. Vitamin C should be worn everyday under your moisturizer and sunscreen. Try it and youll notice the difference.
OBAGI-C FX C-CLARIFYING SERUM
This product is part of my daily routine. I use it daily under my moisturizer. A little goes a long way and I have very dry skin.
Love this!
Love this serum, absorbs easily, makes my skin glow and lightens without hydroquinone.
C Clarifying Serum
I cant really write a review for this product! I just noticed, this is not the same serum I was using, I usually get the one with hydroquinone. I wish I would have notice this one is different before I ordered it. I just saw that the label called it C Clarifying Serum just like the one with Hydroquinone says! I trust Obagi products though and will give this one a try!
Obagi-C FX C-Clarifying Serum (New Hydroquinone-Free Formula
I ordered this product because my sister uses it and loves it! I have just recently received this product so it is too soon for me to comment on any findings, I can say, however, that I apply this product in the morning and before bed. I like the lightness of the product, however I can not yet testify to any other results. This product does not feel heavy on my skin, and I also apply it to age spots on my hands before in the am and pm.
amazing
worth the price to include in daily beauty regiment.