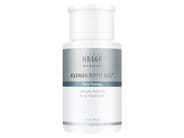 Reviews For
Obagi CLENZIderm MD Pore Therapy
343 Results
Game Changer for Acne
I have tried almost everything for my acne and this line and toner has helped tremendously. I rarely have breakouts now and this was the only change I had made to my skincare routine so I know it's this that is working! LovelySkin Customer
Verified Purchase
Best toner
This is seriously the best toner/treatment I have ever used. I have struggled with break outs for my whole life and this product really works. It removes all traces of dirt and makeup, yet is not over drying. I use it twice daily and will forever! LovelySkin Customer
Verified Purchase
I love it
This product is amazing and I love it! In the beginning it dries out your skin and makes all your pimples come out which is amazing because it clears EVERYTHING! Just make sure you have a great moisturizer because it will make your skin dry. LovelySkin Customer
Verified Purchase
Amazing Toner
I love this toner! You need to use it along with Obagi CLENZIderm cleanser to get the best result! I am in my 40's and still suffer from acne. Since I started using Obagi CLENZIderm cleanser with Pore Therapy, my acne disappeared magically! I love this product!!! Irritated skin
Unfortunately it irritated my daughter's skin Jut what I needed
This is my first time trying the Obagi CLENZIderm pore therapy. I ordered it after I realized that my mask acne was flaring up with a violence. I use in the AM and PM. I even put some in a small bottle and spritz the lower part of my mask where I get acne with a vengeance so that my face is getting treated while I run my errands.....fewer cystic outbreaks is the result. I will purchase again. BougiegirlNYC
Verified Purchase
Excellent
I have mild rosacea so I was concerned this might be too harsh. I had enlarged pores and this has been the first product I have tried that works. There is a cooling sensation that feels wonderful and does not exacerbate my rosacea. My pores seem significantly smaller. LovelySkin Customer
Verified Purchase
The best
I love this product. It cleans my pores deep down and leaves my feeling clean and tingling. Vbradham1
Verified Purchase
Good
Bought this for my teenage son - he doesn't care for how liquid comes out. I do think his acne looks better. Skin does not appear irritated. LovelySkin Customer
Verified Purchase
Obagi CLENZIderm MD Pore Therapy
This product is amazing! Really does deep clean to help stop breakouts without over drying my skin. I will definitely buy again! LovelySkin Customer
Verified Purchase
Good product
I'm just starting to use this product and I'm feeling it really changes my skin. I have oily skin type and my face usually gets very oily in the end of the day. However, after I've been using this for a while, my oil sebum is controlled and improved. I feel like my skin is less oily and more tightened. I use by 1 day apart to use the product in case the product stings too much. But so far so good! I like the coolness of the product. LovelySkin Customer
Verified Purchase
Refreshing Toner
Great skin tingling tightening pore toner! Definitely helps alleviate hormonal breakouts and the pump dispenser is a plus!! LovelySkin Customer
Verified Purchase
Fantastic!
This REALLYYYYY helped keep my pores under control. I've done far less "picking" and my skin stays smooth. It will definitely be a skincare staple for me. thatgreekgirl
Verified Purchase
Great Product
This actually works! It has 2% salicylic acid so it gets down into the pores and cleans them out. I was happy to be able to order it from LovelySkin. Suzibeav
Verified Purchase
Refreshing
Love this toner. Use on my nose for blackheads and pimples. So refreshing and tingly. Does keep my pores clean. Love it. LovelySkin Customer
Verified Purchase
My holy grail!!!
I am so in love with this BHA. I am suffering with acne for a long time and had been using Paula Choice BHA 2% for awhile, as a lot people recommended. But I just keep getting more pimples, my skin was destroyed by then. Then I decided to try Obagi BHA 2%, it saved my life. My pimple all cleared now, even though I still need to work on my blackheads on the T Zone, but I could see the improvement in a month. Can't recommend this product enough for those who have acne-prone and oily skin like me. A Very High Quality Product
I am in menopause at 52 and I have a bad case of hormonal acne around my chin, and of all places, the pores around the nasal portion of my eye brow. I have been gradually adding to my Obaji line and I must say this product is excellent. It smells good, it's potent in a good way and it has dramatically cleaned my pores. It does not cause dryness at all. It's quite addicting. I am using the cleansing products in this same line and will try the face cream next. This is really helping to keep my acne at bay. LovelySkin Customer
Verified Purchase
Must have for acne prone skin
This one was recommended by my dermatologist after I practically gave up trying to correct my abundant acne post childbirth. It was horrible for years, nothing worked until I tried this tonic. It helped fast, noticeable within a couple of weeks, and I've continued using it - my skin is clear now! I used to break out from salicylic acid in any quantities, but not in this recipe. I love it's tingling in the morning - kind of awakening and refreshing for the face. Highly recommend! The Bomb!
Love, love Obagi! Clenziderm MD Pore Therapy is the best purchase I've made yet! My pores are almost invisible. I've been using this for 3 weeks. Will never be without it! LovelySkin Customer
Verified Purchase LovelySkin Customer
Verified Purchase
Obagi CLENZIderm MD Pore Therapy
I absolutely love this product! My skin is truly clean of all the leftover deep down grime more with this product than with anything else I have used in the past. I love the tingle and cool sensation on my skin after each use. I totally recommend incorporating it into whatever routine you currently have. LovelySkin Customer
Verified Purchase
Best toner
Thank you LovelySkin to carry this one. Can't complain, only second time to use. I love it. LovelySkin Customer
Verified Purchase
Clarifying for skin
I Love using this product morning and night after using the daily cleanser. It leaves the skin feeling clean and has a little of an after smell but it isn't unpleasant. I've been using this for years and I can tell when I haven't used it consistently because skin doesn't look as vibrant. Calivixen
Verified Purchase
Magic
I am so happy I purchased this treatment. I've been using much of the obagi Nu-Derm line (which I love). I use this in the morning rather than the other toner. When I upgraded my skin care regimen to Obagi, my concern was even though I don't have acne per-say I would still experience small breakouts and my pores just seemed clogged and needed something in there that would kill clear them up better. I didn't want a full acne line, just a little something to help clear my skin better. I have been beyond happy with this. It is doing exactly what I expected, really clearing the crap out of my pores and helping to really clear my skin where it just seemed congested. Initially I had some minor breakouts, which I think was part of the bringing crap to the surface, but haven't had a pimple or any congestion since the first week or so- which tells me how badly I needed this as even though I didn't have full blown acne I would still get pimples here and there. It's slightly drying, but since I moisturize well and have a good regimen with the other obagi products it doesn't cause a problem. I use in the morning, but not in the evening, which is giving me the results I am looking for. I love the tingle and clean feeling it gives along with the pump. Toner with Results
I'm a fan of the Obagi line and this product is a must. It cleans pores well. LovelySkin Customer
Verified Purchase