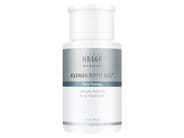 Reviews For
Obagi CLENZIderm MD Pore Therapy
$40.50
Excellent product!
This is both effective and gentle as it aids with exfoliation, and helps acne control LovelySkin Customer
Verified Purchase
Can't live without it
I absolutely love this toner. I cannot live without it. I have to have it. It's perfection for oily/breakout prone skin. Try it and you will not be disappointed! LovelySkin Customer
Verified Purchase
Best acne product on the market
This is a true anti acne product! LovelySkin Customer
Verified Purchase
Great cleanser
I like it very much. Some Obagi products are too strong, but not this one. The face feels super clean and tight after using it. LovelySkin Customer
Verified Purchase
Obagi pore therapy
This toner is a little harsh for my almost 60 skin but seems to help with pores. I use it every other day. I really like Obagi products! My daily go to!
I noticed my pores shrinking after a week. I love how fresh and clean my face feels after using at night. LovelySkin Customer
Verified Purchase
Game Changer
I loved this product! The appearance of my pores has improved greatly. I have sensitive skin and this didn't affect my face at all. It's been more than three weeks since I started using it and I will keep buying it. SCastillo
Verified Purchase
Excellent toner, can be drying
This is a great toner to control breakouts, my only warning is that it is very drying. Make sure you layer up on hydrating serums AND a thick layer of moisturizer + sunscreen afterwards. Less Shine!
This product really helps reduce the shine on my forehead and nose. And, I am so happy with that result! Game changer
This is by far the best toner I have ever used. It significantly tightened my pores, cleared up clogged pores and minimizes fine lines and wrinkles. I'm hooked. LovelySkin Customer
Verified Purchase
Amazing product
Cleared my skin within a week! LovelySkin Customer
Verified Purchase
Love it
Love this toner so much. I think it made a huge impact to my skin. Looks great and it feels really fresh after applying. skinguy
Verified Purchase
Amazing product!
Clenziderm is the best BHA to clear out pores. I can never be without this product in my daily skincare routine. jsharppeklak
Verified Purchase
Wish I had this when I battled breakouts when I was younger!
I've recently been battling with hormonal breakouts. I haven't used a salicylic acid treatment in years because I wasn't battling acne.. a few months ago I began with a few breakouts...decided to give this a go and it is great! Skin feels clean, cool, and tight. My breakouts are tamed and clear up quicker when using. OliviaPolk
Verified Purchase
You Need to buy this ASAP
I suffer from hormonal acne and since I have been using this toner my face has improved a lot. The first few days my face became very red and began to peel. I was burning too much, but I think that was what my skin got used to. I bought the moisturizer from this line based on glycerin and it improved a lot. I will continue buying this toner. Is the best for prone skin. Live by it!
I've been using the Clenziderm line by Obagi for many years. This toner makes your skin feel clean and refreshed without being overly drying. It does help to keep the breakouts at bay and I couldn't be anymore grateful! Allisue47
Verified Purchase
Great
The menthol could be a little strong for others, I suggest using 3 times a week instead as daily use can burn and irritate skin, other than that, you will feel clean and refreshed after application Miracle Product
Ever since I was 16 I started getting acne. I wasn't too bad but as I got older it got worse. My skin is my biggest flaw and I just wanted nice skin. I high school I got on Accutane for six months and my skin was flawless. About a year and a half my acne came back wasn't as bad but I was still getting bumps. I ended up getting on Accutane a second time and my skin is not perfect but I do get occasional breakouts by my cycle. I ended up trying this product & also the face wash & and love it. Its great for a deep clean & feels so refreshing for my skin. Just make sure you use morning and night because a few times I forgot to wash my face and ended up breaking out. Also this can dry your face out so make sure you have a good moisturizer. Other than that its a 5/5. LovelySkin Customer
Verified Purchase
Love it
I love this product. It is so refreshing and clean feeling. It helps keep my skin from being too oily as it is prone to breakouts. I highly recommend it. Pore Therapy
Clenziderm's toner after Foaming Cleanser. Has 2% Salicylic Acid to super clean & kill germs that cause inflammation & spread pimple further, calming down the inflamed area. Has a medicated & cooling affect leaving face clean and warm. Stopped my acne!!! Love it ! Great product!
This was just as described. Reviews were accurate and I am very happy with this purchase. I definitely will be reordering! Great for minimizing pores and blackheads
Started first week with a slight burning sensation for 20 mins that has gone down as my skin is getting used to the new regimen. I did see a noticeable difference on the appearance of blackheads and pores on my nose. So very happy with this purchase! Clears any potential breakouts immediately!
I will never be without this toner. This is a must for staying ahead of a pimple surfacing. When I feel there's one forming, I make sure to use this toner at night to clear it immediately. LovelySkin Customer
Verified Purchase
Pore Therapy
Nothing keeps my skin breakout free like Pore Therapy. I use it 2 or 3 times a week for prevention. I just stopped experimenting with other brands because nothing else performs better than Obagi. Their products are top notch. In the end, I always come back to the GOAT! Dabankz
Verified Purchase
Super Amazing Feeling!!
One of my all time favorites! Couldn't be without it. Your skin feels clean and tingling well after you cleanse. Love it! LovelySkin Customer
Verified Purchase