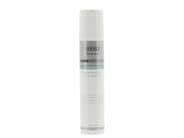 Reviews For
Obagi CLENZIderm MD Therapeutic Lotion BPO 5%
56 Results
Not for me
This lotion works good but made my face feel like it was burning. The sensation fades after a few minutes but is uncomfortable for a bit. Vbradham1
Verified Purchase
Best of the best
I cannot imagine my skin care without this product. Game changer. Quick delivery. Highly recommended. LovelySkin Customer
Verified Purchase
Love this with my obagi clenziderm set
I use the Obagi Clenziderm and this lotion is amazing. I use it at night, when my skin is dry because of my acne especially when I use a lot of the benzoyl. The lotion is light and feels soft, highly recommend for dry skin!! I can't live without, definitely part of my skin regimen now. millie089
Verified Purchase
ACNE Axer!
This works well on my cystic acne I get as a result of medication I take. I like that it is one step. I put a small amount on and I find that 1-2 pumps is all it takes. A bottle really lasts which helps me justify the price (which is better than some I've paid). I'm finding that if I use it faithfully once a day then I have no acne return, but if I get lazy for a night or 2, my acne is back. LovelySkin Customer
Verified Purchase
Ovation Clenziderm MD Therapeutic Lotion BPO 5%
Purchased this item a few weeks ago. I have already seen a positive effect on my chin. It works great! So happy I finally found a product that works! Bearnut60
Verified Purchase
Good product
This product definitely works at preventing breakouts and healing active ones. It burns for a couple of minutes after putting it on but then it stops. This did dry me out a lot, even though I am using a moisturizer, but I have only been using it for 1-2 months so I'm hoping my skin will get more used to it and the flakiness will go away. I switched to another BP for 2 weeks and my skin freaked out, went back to this and my skin is healing again. I would definitely recommend it, just be prepared for some redness, dryness, flakiness when starting out. I still get a few breakouts once in a while but very tiny ones that heal fast, nothing red or inflamed. Great
Great product, a little drying but does the job. LovelySkin Customer
Verified Purchase
Nice, but can burn a little
I do feel this is clearing up my acne prone skin very well. It does have a stinging or burning sensation, so you don't need much at all. I would also consider just putting it on the problem areas, not your entire face. Nice product! I don't use it every day, just every other day. LovelySkin Customer
Verified Purchase
Great product for keeping acne at bay!
This lotion works really well at preventing new breakouts and clearing existing acne. Of course, it is not a miracle lotion and I still get a few pimples, but used consistently with the rest of the Obagi Clenziderm line, my skin is significantly clearer. I use this lotion twice a day all over my face, and then go heavier or spot it on problem areas. It's worth the money if you have acne. LovelySkin Customer
Verified Purchase
Love these products!
Helps my adult acne so much! I Order multiples so I don't run out - thanks for a great product! LovelySkin Customer
Verified Purchase
Clear Skin!!
This product is incredible and completely eradicated my acne! I use this nightly after my moisturizer, and it works well with the rest of the Obagi Clenziderm MD line. Kohlmk49
Verified Purchase
Excellent product!
I have 3 teenage daughters and have used Obagi Clenziderm Therapeutic Lotion for many years. It really helps control and clear up breakouts along with helping to prevent new ones. The Obagi Clenziderm products are a great acne skincare treatment line. LovelySkin Customer
Verified Purchase
Love Obagi Products!
My daughter has been using this product at night only along with Clenziderm Md Pore Therapy Toner and has helped clear her cystic acne. Love Obagi product! LovelySkin Customer
Verified Purchase
Acne treatment Obagi
It dries up my pimples but unfortunately it leaves dark spots I think I prefer to use the vitamin C serum 20% and the Vitamin C cleansing gel to prevent breakouts instead of this product when the pimples are out, but it really dries up the breakouts. Would have given 5 stars but because of the dark spots it I will give it a 3 LovelySkin Customer
Verified Purchase
Awesome Product!
I have been using this product as part of my daily skin care routine for 7 years. It is great as part of the Obagi Clenziderm system and on it's own. Keeps your skin clear without over drying or irritation. Great to use all over your face or to spot treat when you feel a blemish starting. My husband has been know to borrow it if he thinks a blemish is coming. Ktchunn
Verified Purchase
SEMI-WORKED! Too strong for me.
I got this as a recommendation from an esthetician. Before I know how to properly use this, I applied all over my face and it burned A LOT! You should apply a very, VERY small amount to the blemishes. However, I found it left my skin with dark scars after and sometimes took a while for some to heal. Sadly, it was too strong for me. The bottle is big so the cost for it is worthy if it works for your skin type. I am medium skin tone and scar easily. mamaastarr
Verified Purchase
Great for sensitive skin
This is my go to product for an occasional break out and maintenance. LovelySkin Customer
Verified Purchase
Best treatment for acne ever!!!!
This lotion is the best I have ever tried on my cystic acne. It dries them up so quickly and gives real results. I am already in middle of second bottle. Works great.
Works really well on the skin. Use it at night. It has really helped with my complexion. Only thing is that it is difficult to pump out of the tube. Doesn't come out well. LovelySkin Customer
Verified Purchase
Great
It is much more effective than other benzoyl peroxide products I've tried. At first, I was hesitant to buy such an expensive BP, but it's worth the investment if you have a treatment-resistant acne. It burned and dried up my skin for two months, then pain and flakes subsided gradually. Moisturizer helps. Don't expect to be clear in one week if you have deep cystic acne. I had a huge purge that lasted 3 months. Then, my skin got better and better. No other BP was able to clear me, and I tried many. Highly recommend and will continue to purchase to keep my skin clear. LovelySkin Customer
Verified Purchase
Obagi Clenziderm 5% BPO lotion
This lotion is the 3rd step in the Clenziderm acne system. Even though it is 5% BPO, but I found it very gentle on skin, not as dry as other brands. I have been struggle with cystic acne periodically. It occurs in cycle, whenever a breakout cycle begins, it is very hard to stop it. I have used a lot of products from a lot of brands, from drug store to high end products from the mall and other dermatologist grade skin care, very few of them worked. And Obagi is one of the very few products that really work in clearing my acne. I stared seeing result within the first week. LovelySkin Customer
Verified Purchase
Great product that I use morning and night
I have VERY oily skin that is acne prone. I have to use a product with benzoyl Peroxide in order to kill the bacteria. The benzoyl peroxide in this product is very easily absorbed instead on laying on top of my skin, like cheap products. This is my first time buying this product, but I will definitely be buying more before this one runs out. LovelySkin Customer
Verified Purchase
Obagi
I have used Obagi for over 10 years. People tell me all the time how nice my skin looks, and I am 65 and love the sun. You cannot go wrong with their products. LovelySkin Customer
Verified Purchase
Great to help with break outs
I have had a sudden outbreak and this is definitely helping to calm and reduce the breakouts. LovelySkin Customer
Verified Purchase
Changed My Skincare Regimen
This product has completely changed my skin care regimen. This is the product that I built my regimen around. Without this product, I can't keep my skin clear. The benzoyl peroxide is strong enough to keep my skin clear, but not too strong where it makes my skin red and flaky. If you combine this with the right cleanser, toner, and moisturizer, the results you get are amazing. LovelySkin Customer
Verified Purchase