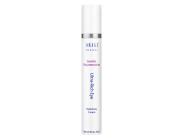 Write a Review - Receive 50 Rewards Points!
Tell us your thoughts about Obagi Gentle Rejuvenation Ultra Rich Eye Hydrating Cream so we can help you find the right products. With your review, you'll also receive 50 Rewards Points. Please note that it may take up to 72 hours for a review to appear on site. All reviews are subject to moderator approval.
Write a Review
22 Results
Obagi Gentle Rejuvenation Ultra Rich Eye Hydrating Cream
Great product and keeps eyelids looking great.
Working on wrinkles!
I've been using the same 2 eye creams (one for morning and heavier one at night) for a few years now, but was starting to really notice under eye wrinkles. I thought it was time to try something else to see if I could get better results. I can't say this cream has completely erased the lines, but I've seen a definite improvement! I especially notice the difference when I use this in the morning and follow with my concealer. No more trouble with makeup settling in those lines. It absorbs quickly and although I have very sensitive skin I've experienced no irritation.
Gently rejuvenates
I have very sensitive skin so most anti aging eye creams irritate my skin. This product works very gently without irritating my skin. This products firms the skin around my eyes while softening and erasing some of my lesser wrinkles. It also helps to even out the skin tone around my eyes. Because it is a gentle product, you may have to wait a little longer to see results but the results do happen.
Ultra Rich Eye Hydrating Cream
The cream irritates my eyes even though I am careful to apply it as far away from opening as possible. Every morning I had irritation and sensitivity in the outer corners of the palpebral fissures (eye opening) and had to discontinue use of the cream.
Very satisfied
Very happy with product and service
Eye cream obagi
I have sensitive skin and usually use a hypoallergenic brand, but thought I'd try the obagi eye cream...it left a few small red spots under my eye so I figured it was too strong for me and discontinued using it.
Love this eye cream!!!!
This is the best eye cream! I used to use Kinerase and this has been a great substitute as I believe it's a similar product as the old eye cream and I love it so much. It provides a great amount of moisture. I use it morning and night around my eye area, at the bridge of my nose and around the lips. I wish this tube lasted longer but it only has enough for one month or a little more.
Wonderful eye cream
Easily goes on from the pump. Not greasy, and makes your eyes feel smooth.
Obagi Rejuvenate Cream
Use when I feel I need an added moistirzer, when my skin feels it needs a lift. Works well during the night or day.
New Favorite Eye Cream
A new regular purchase for me. Moisturizes eye area without being greasy. I have sensitive skin and this works well.
So far so good!
Ive been using now for almost two weeks. Loving the results
Very hydrating
Love using it every day
Very gentle on the eyes
Having very sensitive eyes, Ive found it difficult to use anything around my eye areas. Being a young gal in the 50s its definitely needed. This is the one I choose, and love it!
Dependable Eye Cream
I had used this eye cream previously and liked it, but I thought Id try something else. The other cream caused a red and puffy reaction within a couple weeks of use, so Im back using the Obagi Gentle Rejuvenation Ultra Rich Eye Hydrating Cream. It provides a good amount of hydration and absorbs easily. My only complaint is that the pump delivers too much product and its hard to control it to get less. This makes it pricier and doesnt last as long as Id like.
Ultra Rich?
Not the best eye cream I have found for the price. I di not find it to be all that rich or effective. Personnally, I think Obagi products are over-rated and over-priced. I do like the delivery system though...no concerns with contaminating the rest of the cream as you would be cream in a jar.
Obagi Gentle Rejuvenation Ultra Rich Eye Hydrating Cream
I have just recently received this product so it is too soon for me to comment on any findings, I can say, however, that I wear this product in the morning and before bed. I like the lightness of the product, however I can not yet testify to any other results. I apply this in the morning and evening, and I have had no problems with the cream being to greasy for my under eye area, and I do like the lightness of this product.
Great Eye Hydrator
It really works! Softens and smooths skin while gently hydrating. Fine lines and wrinkles soften up and diminish. Overall, great product.
It works!!
I use the Rich Hydrating Cream as well as the Serum, and have found the wrinkles disappearing. Obagi has great face products.
Super Hydrating
I love this product coupled with the eye firming cream. No bags, crepe or fine lines.
Nice Product For Those With Sensitive Skin
As a longtime Kinerase Pro+Therapy user, I miss the old brand -- particularly the old soft tube packaging where you could squeeze every last drop of product out. However, this is a very good product for those with sensitive skin. It seems very close to the Kinerase product. I will continue to use it.
Just Wonderful
Eye cream is so important. This is gentle and hydrating. LOVE.
The Best Eye Cream Ever!
This product is fabulous! I can improvement with fine lines and is great as a base under makeup.