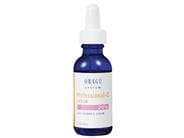 Reviews For
Obagi Professional-C Serum 20%
$133.00
Obagi Professional-C Serum 20%
Excellent product! I use it at night before bed and the next morning my skin looks wonderful! I was a little hesitant at first because my skin is so sensitive. I only use it 2-3 times a week, and that seems to be best regimen for me! MsRedhead
Verified Purchase
Good product
After two weeks application, my skin turns smooth, radiant and stable. It also helps to lighten the acne mark. Good product
I love the way it makes my skin feel and my skin looks brighter, I haven't been using very long, but so far I have seen some improvement in my overall skin appearance. Vitamin C
Made me break out like crazy for acne prone skin but for ppl with dry skin I might recommend LovelySkin Customer
Verified Purchase
Love this stuff!!
I bought this because I had a friend recommend it and so far I love it. I haven't been using it long enough to tell if it's helping but I love the way my skin feels after I use it. LovelySkin Customer
Verified Purchase
Love it!
I love this Vitamin C! It was highly recommend and can already see a huge difference in my skin! Xraychick83
Verified Purchase
Amazing!
This is a great vitamin C serum. I've been using it for about 2 weeks and my skin looks so much brighter. I've also noticed a slight improvement in my dark spots. I can't wait to see what happens with long term use. You Will See Results!
My esthetician recommended adding Obagi Vitamin-C Serum to my skin care routine. If you are new to Vitamin-C, start with 10%. If you don't experience any irritation, advance to 15% and then 20%. I apply morning and night. Leaves my skin firm and radiant. LovelySkin Customer
Verified Purchase
Love it
I use it in the morning and my face feels great afterwards. LovelySkin Customer
Verified Purchase
Not sure about the %
I've used this product before and love Obagi. I recently added this back into my routine and it seems that this product is making my face breakout. Not sure if the % is too strong or harsh for my skin. LovelySkin Customer
Verified Purchase
Obagi C
Texture of face has improved LovelySkin Customer
Verified Purchase
The ONLY product I NEED!
I absolutely love this Vitamin C and have been using it for years! I'm 34 and people are always saying my skin is amazing and ask what I use. This is the only product I consistently use! I can change out my eye cream, toner, etc. but this is the one product I absolutely need! I always recommend this product! The Obagi line is great for so many different skin types/conditions and I've used a lot of their products over the years...they're all really great and do what they're intended for! Maremare
Verified Purchase
Magic Elixir
I am 69 years old and have found the magic elixir. Obagi's C- 20% serum keeps my skin looking younger. I get compliments all the time saying I can't be 69. The serum takes care of small lines and wrinkles, plus brown spots from the sun. I highly encourage anyone to try this product. It's worth the money. LovelySkin Customer
Verified Purchase
Perfect
This serum was chosen after careful research to elevate my skincare regimen. My skin is clear, smooth and luminous. Makeup optional. Sunshines
Verified Purchase
My favorite vitamin C serum
I have been using this serum for years and really love it. I can tell a difference in my skin if I stop using/run out of the product. I highly recommend. I haven't experienced any sensitivities nor breakouts from the serum. Obagi proffessional c-serum 20%
I love Obagi products. I have been using C serum for 3 yrs. LovelySkin Customer
Verified Purchase
Must buy!
If you have ache scars and sun spots this product works great. To help diminish scaring. JackieO
Verified Purchase
Perfect Addition
My skin really responds to vitamin C serums and this one is the perfect addition to the Obagi routine. Apply between steps 2 and 3. I recommend this to any using the Obagi system. Your face will reward you! LovelySkin Customer
Verified Purchase
I don't miss a day!
I use this serum every morning before putting on any other product. I've been using it for about a year and the tone of my skin is more even with significantly reduced dark spots. It's by far the best C serum I've tried. LovelySkin Customer
Verified Purchase
Feels great!
My skin seems brighter, not sure if it's helping with dark spots yet, but I am hopeful. I love the tingle that I feel when I put it on. Very powerful C serum
For me, this was too strong. Made my skin very red and irritated. So, if strength is what you are looking for, and your skin can handle it well, this would be great. LovelySkin Customer
Verified Purchase
A must for your skincare routine!
I love this product and always make sure to have it on hand. It works well under my usual am and pm lotions and sunscreen. This oil is hydrating and doesn't leave you oily- however, I find I use it more in the winter than summer months. A little goes a long way. OCMomma
Verified Purchase
Radient
This product leaves my skin glowing, soft and smooth without flaking. It is not harsh and there is no stinging as I have sometimes experienced with other vitamin C products. I use other Obagi products at night and added this one to my morning routine. Love it! Will not switch serums
I have used the Obagi 20% Professional serum since 2012. This, combined with other Obagi products I enjoy, has changed the overall condition of my skin. My skin had been very, dry no matter how much of the former product line I used. With Obagi, the dryness is resolved and my skin looks younger. I'm a believer! LovelySkin Customer
Verified Purchase
Works for me
I like the Obagi 20% C. It spreads and absorbs easily. It works well under my makeup and brightens my skin . After some IPL treatments that faded some dark spots this serum has helped keep those spots to a minimum. I have used the Skinceuticals C and E Freulic but that made my skin sticky and oily. The Skinmedica C has a slippery silicone feel when applied which I don't love. Although I do use other Skinceutical and Skinmedica products, when it comes to the Vitamin C serum I prefer this Obagi one for my skin. LovelySkin Customer
Verified Purchase