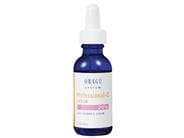 Reviews For
Obagi Professional-C Serum 20%
667 Results
C-serum 20%
Obagi is the only skincare product that actually works on my skin. I have used many different brands and Obagi actually works. I can see an almost instant difference in my skin's brightness. I have been using Obagi for about 10 years and I'm told my skin looks 20 years younger than my actual age. Smile. 444denise
Verified Purchase
Professional C is awesome!!!
This is my third bottle of Obagi professional C and honestly I cannot allow myself to ever run out again. The brightness, smoothness and glow to my skin is awesome. I love the compliments that I receive. LovelySkin Customer
Verified Purchase
Great Product
Love Obagi! Wonderful products that actually work! LovelySkin Customer
Verified Purchase
Love Obagi
I just started using Obagi products again. I had some problems with previous products about 10 years ago and stopped it because I would break out. Now they show what products individuals can use based on the skin type. This one is okay for acne prone skin. It has worked really well. It is strong, so my face gets a little red, but my skin is used to using Retin-a for years so I am able to tolerate it. LovelySkin Customer
Verified Purchase
My go-to Vitamin C serum
I have used this product for years. Every so often I have tried other Vit C products, but keep coming back to this one! ElCapMom
Verified Purchase
It works! My go to Vitamin C
This is the best vitamin C! The formula includes hyaluronic acid which is great because it makes your skin feel plump and keeps it from drying out. I've been using this product for over a month and I can see the difference in my skin. I experienced no irritation with the high percentage of vitamin c. My hyperpigmentation and acne scars have lightened and my skin tone is more even. I use this daily! And highly recommend it to everyone. I will definitely purchase this again. Vitamin C oxidizes once you open it. But if you keep it in the refrigerator, that could slow the process down. I was able to use the bottle up before it turned a dark yellow. After 45 days, the color was a very light yellow. I won't complain about that! Mimi0423
Verified Purchase
Obagi Professional C Serum works!
This serum applied on a daily basis truly brightens my skin and softens fine lines for a younger feel and look. LovelySkin Customer
Verified Purchase
Vitamin c 20%
It's very smooth, makes skin feel soft and silky, brightens and tightens your skin & makes it very bright. LovelySkin Customer
Verified Purchase
Game changer
I recently moved up to 20% from 15%. My skin had a tiny bit of dryness for a few days then it adjusted. This Vitamin C brand has really stepped up my skin routine. DeathRay
Verified Purchase
A must-have for your daily routine
I just recently got into skincare and have been educating myself, and this serum has by far given me the most significant changes to date. It is a high concentration, so be prepared for the skin redness- but no discomfort! I have been receiving compliments on my skin quite often now, not only about the glow but also I haven't had any breakouts! I had some scarring from recent breakouts thanks to maskne and those scars are almost completely faded now. This is a product that is without a doubt worth the price- don't make my mistake and waste your money other low-end products, just start with this. Great for extra fading and brightening.
I'm new to this product. So far I have enjoyed how it has brightened, evened out discolorations and is non greasy. So far so good!!! LovelySkin Customer
Verified Purchase
Moved up to 20%
For my second purchase, I switched from 15% to 20%. I do feel a slight tingling when applying (but it makes me think it's working!). I had one little dark spot from the sun this summer, and I do feel it has improved in just a couple weeks. I will continue to use this! C Serum
The obagi C Serum is light, blends in well and can be easily worn under makeup. It is powerful, brightens skin and should be a staple for all. LovelySkin Customer
Verified Purchase
Obagi Professional-C Serum 20%
Love this serum!!! Have been using it for several months and makes my skin look and feel good. LovelySkin Customer
Verified Purchase
Best C serum I've found
I have used several brands and concentrations. This is by far my favorite. It is not sticky, absorbs well, and leaves skin fresh and bright. It also has a much more pleasant scent than others I've used. Lyndsay
Verified Purchase
Perfect Vit C Serum
I switched to Obagi Pro-C 20% almost a year ago and am very happy with the results. This serum makes my skin glow and is non-irritating. It will remain a part of my regular routine. I do recommend this serum to others, especially to those whose have sensitive skin. Glowing younger skin
So I have been using this for about a over a month now and I absolutely love it!! The smell is so nice and calming! It makes my skin have a natural beautiful glow! I also have dark spots that are slowly going away so I am so happy about this perchance!! LovelySkin Customer
Verified Purchase
Obagi Professional-C Serum 20%
I love this Serum. I put it on in the morning and the evening with my regular face cream and my skin feels so healthy and hydrated. I totally recommend this serum. LovelySkin Customer
Verified Purchase
Amazing
I have been using the Obagi Professional C Serum for the last month and I love how my skin has a natural moisturizing skin. Its in my daily morning routine and my skin texture has started changing so much in such a short time. Obagi Professional C
One of the few products that doesn't irritate my sensitive skin. Love it. LovelySkin Customer
Verified Purchase
Obagi professional-C serum 20%
Obagi has many great products and this is another. I haven't used this C in a couple of years, but thanks to the great 20% off sale, I ordered again. So glad I did! LovelySkin Customer
Verified Purchase
not for sensitive skin
Pros: I love the brightening effect of this one. The skin does look revived for a bit after a few applications. I like how it tingles - it's such a waking sensation for my face in the morning! Cons: For my oily sensitive skin it's not working too well. First, I cannot use any moisturizer on top of it as they recommend - it's becomes too much. It's greasy and even then I don't use anything on top of it, if about an hour my face is all glistening, feels tacky, sticky. Second, in a few days of daily application I break out. Not a fan! Brown Spots gone!
I have been using this product well over a year now. I had some brown spots on my face from sun damage. This product has lightened those spots and some are completely gone. We never go without it! llankford
Verified Purchase
Great aroma
So this is my first day using this Vitamin C. I have used four different brands in the past ranging in strength from 10% to 35%. My skin isn't sensitive to C serums and I already love the aroma of this one. It has a bright, light, authentic citrus scent. I'll try and update my review once I have more use under my belt, but so far I'm a fan. The price is also a big selling point for me since some brands are over 150 a bottle.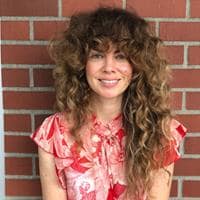 ShannonL
Verified Purchase
Different color
I've been using this serum for years and I know the color can range from clear to light yellow. I've always had almost clear serum until my last bottle purchased. I was surprised to see the color which was very yellow. I just hope it was as potent as before. Not sure I will purchase again.