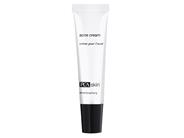 Write a Review - Receive 50 Rewards Points!
Tell us your thoughts about PCA SKIN Acne Cream so we can help you find the right products. With your review, you'll also receive 50 Rewards Points. Please note that it may take up to 72 hours for a review to appear on site. All reviews are subject to moderator approval.
Write a Review
22 Results
It works!
This acne cream is the only product from PCA that is effective, I tried different prod from PCA. I tried retinol, eye cream, moisturizer, soap etc and all of it failed me. I had high hopes as their products are so expensive but none of it works only this cream. sorry PCA! wasted my money in all the prod.
Best acne spot treatment
I have tried a lot of acne spot treatments for pimples/blackheads that pop up overnight and this cream actually works. It reduces the redness and size of those annoying breakouts and helps them go away in a day or two!
Good spot treatment
This is a good spot treatment. I find it more soothing than straight benzoyl peroxide (which I've tried from my derm before). It works really well with Clyndagel. Works under make-up. I like it!
PCA Acne Skin Cream
I have purchased this cream for my granddaughter several times now. It controls her acne completely. Now her skin is clear and fresh looking, and it has given her self-confidence back. Previously her skin was so broken out that she wanted to hide from the world. This is an incredible product. I can't recommend it enough.
Does the trick!
As soon as I start to feel a blemish surfacing I start using this cream and it starts to work immediately.
great for teens
I purchased this product for my teenager. It has dramatically cleared his skin without overdrying or scarring. He uses it once a day and has not complained about stinging or burning. A little goes a long way. Highly recommend!
Great acne cream
I love this benzoyl peroxide cream. It knocks out pimples super fast. Dries out my skin a little bit, but this is the stuff that sold me on BP again. I thought it was a no-go for years. I was just using the wrong formulas.
Very good
product does what it says it will
Great product
Really helps with my break outs and doesnt dry out my skin. You only need a small dab, a little goes a long way!
Really great with breakouts
I saw results really quickly.
:)
Helps speed up recovery of acne. Can be drying so use sparingly.
death to pimples!
dab it on, next day the pimple is gone...like magic. 2 days in a row, will cause a bit of dry skin, but better than a huge zit. only for spot treatment. the jar is small but a little goes a long way
This works!
I have been using this for several months and it is hands down the best thing I have ever used. Has cleared my skin up and I only have minimal breakouts which aren't nearly as bad as they used to be. I love this whole line.
Works like a prescription!
I have tried many prescriptions from my dermatologist and I find that this works as well if not better! The only word of caution is that this cream bleaches fabric, so make sure you wash your hands thoroughly after using and keep your skin away so that it doesn't ruin your things.
best benzoyl ever!
Non-gritty. Tried a store bought benzo and it is very gritty. This is my fav zit product. A must have for acne! Great price. Outlasts your zits!
Works great
This product works well without over drying my skin.
Great Product
I have tried numerous products on the market and this is the only one that helps clear my acne. The first month of using it can cause your face to become dry. I continued using it and after the first month, I didn't have any more problems with dryness and my face stayed clear.
An acne cream that works with oily skin
I have adult acne & very oily skin. This light product helps me keep the acne under control without adding a heavy layer to my oily skin. Whenever I get a breakout, I know by using this product within a day or 2, I will be clean and clear. It's almost like this product was made just for me.
Great product
This product is not greasy and does not dry my skin out. I thought it really diminished the amount of time of a break out. I wear it under my moisturizer at night.
Cathrine, Sweden
A great product to diminish outbreaks, I use it whenever I start to get them, I used acne gel before but think that this product is better for me now. The pimple never get big and infected as it could be before. This product was recommended to me and I am hapy I bought it and i will for sure keep doing it as long as I have outbreaks.
great product
This product is great I have oily skin and I use it when I see a pimple starting. I put a drop of PCA acne gel and then a tiny bit of this over that and it drys the pimple right up it works AWESOME. My sister has normal skin and she loves this product to.
affordable, non drying 5% benzoyl peroxide to the rescue...
I have been battling moderate to severe acne for the past two years (I am currently 21) and I have to say my saving grace was pca skin care products, namely phaze 33, and jan marini's line. I started receiving chemical peels at a medspa back in August and after my esthetican gave me a new list of skin care products to go out and buy she said, "You need this." Picked up PCA's phaze 33 put it down on the counter and without even a chance to say no rung up this cream. I'm glad I didn't leave empty handed. This cream really does work wonders. Although I still have the occasional inflammed pimple phaze 33 prevents it from becoming a monster and within a few days the swelling and pain completely disappear. The directions say to only use as a spot treatment (I'm assuming bc it is 5% ben. per.) but I have been putting it on all my problem spots & the surronding areas. I experience slight dryness here and there but nothing a mild exfoliation can't cure. I went from moderate to severe acne to mild (think the occasional pimple and some whiteheads. I've spent a lot of money on products (some of which were worth it and most were NOT) but for less than $15.00 you can start ending your battle with acne all I have to say is, "You need this."