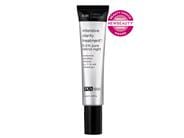 Reviews For
PCA SKIN Intensive Clarity Treatment
$111.00
16 Results
PM acne treatment
My daughter uses this for her acne as part of her PM routine. It does help, but it would better if it was not as expensive. She goes through the tube fairly quickly. LovelySkin Customer
Verified Purchase
Too early to be asked to review
I've been using the cream for one month. I haven't seen results yet, but the smell is a bit bothersome. fragrance
Verified Purchase
I use it every night!
Love this stuff. I can definitely feel a difference in skin texture. xolindz
Verified Purchase
Favorite skin product
Of all of the products I have tried & kept in my daily skin care routine, this is my Holy Grail product. I have seen the biggest difference in the clarity of my skin since introducing it about a year ago as far as decreasing both new breakouts, helping to speed up the healing process of those that do occur & lightening the pigmentation left from past ones (olive skin, very prone to this). I have very sensitive skin and was nervous about introducing a retinol, but my aesthetician encouraged me to try it. At this point, I use a small amount mixed into my moisturizer every night with absolutely no irritation or dryness. LovelySkin Customer
Verified Purchase
First positive retinol experience!
I have really problematic, combination skin - this stuff is the real deal and has my skin looking better than it has in years. It's important to apply it only at nighttime and to pay attention to your skin's reaction. Definitely don't forget to moisturize after applying, oh, and DO NOT use with benzoyl peroxide - this goes for any retinoid! LovelySkin Customer
Verified Purchase
Good for sensitive skin
I was able to use this treatment all over my face each night without redness, dryness or peeling. Since it is more mild than other retinol products, it does take longer to reduce spots and pigmentation. I like that it doesn't sting, burn, and doesn not have a scent. I would use this product again. PCA Intensive Clarity
This has transformed my skin! I had been dealing with horrible, hormonal breakouts, and this has been the only product to clear up my skin and keep any new breakouts from forming. This has also gently exfoliated my skin making it not only clearer but brighter and more even toned as well. LovelySkin Customer
Verified Purchase
One of the best retinol products
I've tried many retinol products. Some are too strong, some are too weak. It''s difficult to find the Goldilocks of retinol products when you have combination skin. This product finds that balance. Highly recommend. LovelySkin Customer
Verified Purchase
Makes my face look great!
This product when used make sure face feel and look great! I put it on whenever my face is looking dull or has some blemishes. Love it Excellent and effective
I use this mainly to address fine lines on my face. Definitely helps with breakouts and blackheads too. I've been using it for about 6 months, 3 nights a week, and notice improved skin tone and texture. I use a Vitamin C serum every morning and a mineral sunblock every day, and the combo seems pretty effective. I had slight peeling during the first two weeks of use, but my skin has adapted and no more peeling now. Expensive, but a tube lasts a long time. I love it! LovelySkin Customer
Verified Purchase
Good retinol
So far so good! No irritation. Breakouts clear up faster and noticing less. Cleared up my skin highly recommended
This stuff has cleared up my adult acne--better than any prescription Ive been on in the past. I used to have at least one active breakout all the time, sometimes two. I dont always have one anymore. I went through a purge, and kept going through one until I started using a good exfoliator. Now I know it isnt because of the clarity treatment this stuff is golden. Its because I wasnt using it right LovelySkin Customer
Verified Purchase
Cleared face
My facial place uses PCA products. This cleared up my skin with a week. It is very rich so a little goes a long way. LovelySkin Customer
Verified Purchase
Easy to use
I like that the product goes on smoothly and absorbs quickly. So far it seems to be preventing breakout in my trouble areas by using one to two times a week at night. I also like that it does not have a strong scent. LovelySkin Customer
Verified Purchase
Best Retinol Product for Acne Prone
I have tried many retinol products for my adult acne prone skin and nothing compares to PCA Intensive Clarity. It keeps my skin clear & doesnt clog my pores like many of the retinol products geared towards wrinkles. It also makes the occasional breakout go away much faster. This product is a must have it you are at that awkward stage of still breaking out while wanting to fight fine lines as well. Also it is one of the few retinol products without dimethicone. Excellent product!
This is great! My skin looks amazing in the morning after using this at night. I have aging skin that is still oily and acne prone, this works wonders!