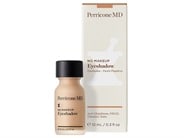 Reviews For
Perricone MD No Makeup Eyeshadow
$35.00
4 Results
Not worth the price
This really looks like no makeup on my medium skin. The tone is not flattering. I have mild redness it may tone down, but the look is flat, not bright or healthy. A natural cream-stick eyeshadow works better for me. Will not repurchase. Perricone No Makeup Eyeshadow
First thing this is not like eyeshadow. I was and still on the fence about this and thought to return, but I decided to continue using more as a primer which it does very well. It does provide a skin tone effect that I like better than the ghostly primers that you have to cover. I follow instructions and dab about 3 to 4 times below eyebrows and blend. Set with a little powder and a light brush of eyeshadow and I'm done. I'm in my 60's so I have wrinkles and don't use much shadow anymore. I also have oily skin and usually get creases but this product has eliminated that. So overall I like it. Monicasg
Verified Purchase
evens and brightens
This eyeshadow is great. I do not want to look made up but still need some evening and brightening. It dabs on with fingertip. Goes on evenly. And does not slide off. I have not used it as a primer but probably would do a good job as well. This product with the Perricone blush, and lengthening mascara complete the no male up look beautifully. LovelySkin Customer
Verified Purchase
Covers eyelid discoloration
I liked this, but I do have quite a few products that work as well. It is skin tone and gives the eye a base for shadow. It would be better if it had an spf.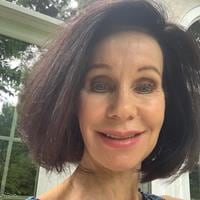 lovelovely
Verified Purchase