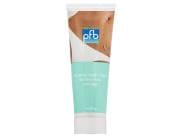 Reviews For
PFB Vanish Bikini Mask
$29.00
Will purchase again!
This is the first bikini mask product I've tried that has actually helped with my razor bumps! If you continue to use as directed after shaving, you will notice you will have less bumps/irritation than going without, so if this is something you struggle with, this product is perfect for you. It's really soothing too! I tried it out after shaving my legs just for fun (usually use it in my bikini area) and my legs felt like I went to a spa. :)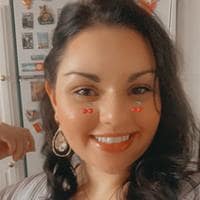 Brittnkremer
Verified Purchase
Must Buy!
Before I bought this product, I was skeptical, but I would say that I do not regret this purchase. Combined with the PFB Vanish + Chroma bright, as instructed, this mask helped so much with my hyperpigmentation. LovelySkin Customer
Verified Purchase
It works!!!
Absolutely love it! I've been dealing with dark spots and razor bumps near my bikini line for years. I'm so happy I found this product. I've been using this for about three weeks now and I'm already seeing a difference PFB Vanish Bikini Mask
So I bought this with the PFB Ultra because I was told this was supposed to help with ingrown hairs (the reason why razor bumps form and leave scarring). I use this for a couple days after I get done shaving. While using this, I have noticed any bumps that I did have go away and I haven't seen any new ones form while using this product. Again I use it for a couple days after I shave. So I would say that this product really has worked for me. LovelySkin Customer
Verified Purchase
Amazing product!
I am absolutely in love with this product!! It's paired perfectly with the Vanish Ultra! I use it after shaving which helps with new ingrown hair bumps. I haven't had any ingrowns since using this product!!! SharondaB
Verified Purchase
Works better than described
I not only received my order when expected but when I received it, it was wrapped so neatly with a sample inside! I absolutely LOVE this product. After months of research I finally decided to buy and trust me I needed it desperately. This product works better than I anticipated! Ingrowns will never bother you again with this product and the roll on together! MrsHamler
Verified Purchase LovelySkin Customer
Verified Purchase
This works!
One of the best products I've used! I use after shaving and the red bumps/ingrown hairs have disappeared and skin has a much smoother appearance. LovelySkin Customer
Verified Purchase
Its okay
It does what it say it suppose to do . Mareaaa
Verified Purchase
Moisturizes, just okay on ingrown prevention
This is great for preventing dry skin problems that occur with other treatments. I have curly hair and this doesn't do that much for ingrown/bump prevention. It smells like roses and doesn't sting at all. LovelySkin Customer
Verified Purchase