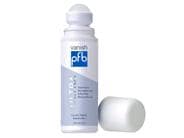 Reviews For
PFB Vanish ULTRA
$22.95
Working like magic
I am really seeing results. My dark spots are definitely lightening up. LovelySkin Customer
Verified Purchase
PFB VANISH ULTRA
This is a great product especially for men who have coarse facial hair. This product helps to minimize ingrown hairs and it lightens dark areas of the skin. it is best to use this product at night after shaving to protect the skin. The product should also be used at night even when not shaving. I give this product five stars. LovelySkin Customer
Verified Purchase
Barely started using it but I like it so far
I have ingrowns that I'm really insecure about & I finished a bottle of tend skin, and it did help me, but by the second time I used it after getting a Brazilian I still got ingrowns. So I purchased this & I must say after the second day of using it I noticed my already there ingrowns were drying up. It's a journey that will take a bit, but I am seeing improvements already. I barely started using it this month! I hope I don't have to suffer from ingrowns in the future because of this product. LovelySkin Customer
Verified Purchase
Review
This product is a LIFE-SAVER! I grew up self conscious of my ingrown hairs under my armpits, my legs, etc. I couldn't go to the beach, or even change in front of others because I was scared they would judge me. I bought this product a few weeks ago because of a YT video that I watched, and I'm soooo glad that I ordered! I'm so happy I could cry. This product has smoothed down my ingrowns to practically nothing, lightened up my dark areas, and made me feel beautiful again. This is literally my savior in a bottle. I can't thank PFB Ultra enough for giving me my skin back! Ingrown hairs? I don't know her
I've purchased this many times and each time it works great. Works better for dark skin than the chromabright one so it's a plus too. Pretty expensive but I buy whenever there's a coupon. Within a month, your ingrowns are hardly there. LovelySkin Customer
Verified Purchase
4/5
I have noticed my bikini area lighten up a bit however, it does take awhile. I've been using this item since April and will continue using. LovelySkin Customer
Verified Purchase
This product is the best I have ever bought!
One of my biggest insecurities as a darker black woman with curly hair (everywhere) is the amount of ingrowns and scaring I've had from shaving. I recently moved to a beach town and was desperate for something that worked. I've been using this product for about a month and let me tell you, I have never in my life seen the results of a product work so well and quickly. After about 3 weeks I experienced peeling but during this process, I clearly noticed the lightening of scars and reduction in ingrowns. Now I feel confident to show up in my bikinis. I looooove it and will continue using it for as long as they make it, Loved
I love this new ultra improved version, every week I see the changes in the skin. super recommended. Katiahn
Verified Purchase
Maintains my skin
I have really bad pfb that truly is only cleared by salicylic acid peels. But obviously I can't do them every day. PFB Vanish kind of gives you a very very mild peel that maintains my skin. Haven't really seen a huge change at all in discoloration, but the bumps are definitely down more consistently. LovelySkin Customer
Verified Purchase
Goodbye Ingrowns!
This product does the trick! Better than the others! LovelySkin Customer
Verified Purchase
PFB Vanish Ultra
It works! It gently exfoliates to remove dead skins. I used it primarily on my underarms. It took about a week and a half before the skin starts to peel. I experience just a bit of redness in the beginning but it got better. I will continue to use. LovelySkin Customer
Verified Purchase
Great product!
I've tried PFB's chromebright product with good results so I decided to level up to the PFB Ultra roller which still includes their chromebright solution. I use it daily and after hair removal. I really like the product so far. I feel like I notice a slight difference already but i'd like to use it longer to be sure. I will say that when applied to really sensitive areas it can result in a bit of a stinging sensation so please be careful. Other than that, great product. LovelySkin Customer
Verified Purchase
Definite Improvement
I can see a difference already. LovelySkin Customer
Verified Purchase
Awesome!
Been using this product for a few weeks after transitioning from the regularPFB vanish and I See a huge difference in my bikini area. Can't wait to see future results. LovelySkin Customer
Verified Purchase
Good so far
I've only been using this product for a few weeks but I think my results have been good for such a short amount of time. I'm excited to see the difference it makes after a few months. LovelySkin Customer
Verified Purchase
Amazing!!
It started working within two weeks, my ingrown hairs are gone and my skin is starting to even out. LovelySkin Customer
Verified Purchase
PFB Vanish Ultra
This product was amazing! After just a week I already started to see a difference. I used this on my bikini area to get rid of razor bump scars and I did this 2x a day. I have been using this for about a month now and the difference in appearance is crazy! It is not cleared completely so I will continue to use the product! I have used many products to try to fix my bikini area with no luck, but this is the best product yet and have seen amazing results in just less than a month. LovelySkin Customer
Verified Purchase
I see a difference
I have definitely seen results about two weeks after starting to use this. I use it morning and night. The peeling is noticeable but not too much. I try to keep my face moisturized so it isn't too dry. LovelySkin Customer
Verified Purchase
Burned my skin
I am WOC and I started using this early 2020. It make my bikini area very sensitive! It peeled yes as it suppose to but also burned my bikini area, was very painful. It became even darker than it was before!!! I have sensitive skin so maybe that was the problem!! LovelySkin Customer
Verified Purchase
Loooooove it!
For anyone that does hair removal this is the product to use. I have tried many products for ingrown hairs and had no luck what so ever, literally after the first week I noticed a change for the better. The fading of darkness is an added bonus for me. I CAN'T WAIT TO SEE WHAT THIS DOES IN 6 MONTHS. I have even seen testimony of men using this on their faces with success. Kdocmama
Verified Purchase
Easy to apply and use
I just started using this product and so far I am pleased with how easy it is to use it. When I first applied it, I felt a little sting but after that, I haven't felt. I think this product will be something I use on a regular basis to help get rid of some hypopigmentation and also help with my bikini area. I will have to do another review after using it a bit longer to know if it really works, crossing fingers. msjmshuler0385
Verified Purchase
pfb vanish
amazing product!!! Highly recommend LovelySkin Customer
Verified Purchase
Wow fast results!!
Omg where do I start!! First, I'm going to do an official YouTube review video because this product is amazing! My bikini line was dark and full of ingrown hair bumps. Within 1 week most of my scars were gone! I've been using this product for 3 weeks my bikini line is 90% cleared and beautiful! I also exfoliated my skin while using this product because your old skin will shed a little but you can actually see your skin healing! I have recommended this product to all of my friends, even my guy friends! SharondaB
Verified Purchase
Love it!
Saw results within 2 weeks! It even lightened up spots that I didn't intend to touch (4 stars instead of 5). So, be careful where you place it. I will repurchase! LovelySkin Customer
Verified Purchase
Amazing!
Ingrown hairs were such a nightmare until I found this amazing product, now I can't live without it. Candisco57
Verified Purchase