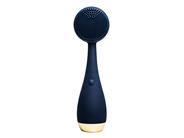 Reviews For
PMD Clean
$99.00
Better than Foreo
Love this and is much better than my previous Foreo. 4 options for exfoliation and works great with a gel or foaming cleanser. OCMomma
Verified Purchase
Loving my PMD
I Love my PMD. I have sensitive skin so didn't know if this was gonna be to harsh for my skin... but Nope my face feels clean and smooth after. I use morning and evening. LovelySkin Customer
Verified Purchase
New favorite
This is a must have. Leaves your skin feeling clean, soft and gives a more youthful texture. I'm hooked. Love this!!
Great tool and I love that its silicone, no icky brushes to keep clean! Leaves my skin softer. It did take a couple weeks to take the time and get in a habit of using it consistently. I had an initial problem where it kept turning on by itself, excellent customer service getting it taken care of! LovelySkin Customer
Verified Purchase
This device is terrific!
I was skeptical about this device. How could little rubber nodes work against skin versus a brush? Well, quite well as it turns out. The PMD emits two robust vibration levels as well as a massage oscillation. Squeeze a little cleanser in the middle, and away you go. It's definitely different then a brush, but you can feel it's getting the job done. There was a specific facial concern that the Clarisonic solved for me. Since there's no Clarisonic anymore, the PMD takes care of that issue and also reduces the flaky patches that now crop up after cleansing. While my skin has always been extremely oily, the dry patches started out of the blue, but I'm in my 60s so it's probably another indignity of aging. This thing works. Mazzuchelli
Verified Purchase
Great tool
I was pleasantly surprised by how great this thing works! My skin feels super soft and smooth after using this - and nothing else changed. I'm using the same products, but applying them with this tool. It's awesome, I highly recommend it!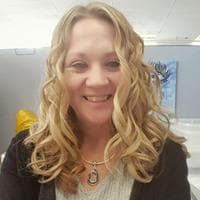 JennBorj
Verified Purchase PMD Clean
This little device is simply incredible! I was beginning to experience another round of breakouts when I ordered this. My skin cleared up as soon as I started using it and now my skin has become soooo soft as well. Pores appear smaller. I think this is going to be a game changer for my skin. Talk about a healthy glow! Two for one along with a happy ending ;-) I highly recommend it. Money well spent! LovelySkin Customer
Verified Purchase
Great addition to routine 👍
I am really enjoying my new PMD Clean! You can use it with your face wash, and it exfoliates gently. Leaves my face feeling so soft. Will continue to use for sure. LovelySkin Customer
Verified Purchase
Pretty and Effective
I purchased the navy blue/gold device and not only is it pretty, but it makes my skin so soft. Plus, I love that I can use it to massage in my serums! The handle is easy to hold and it's cordless and waterproof!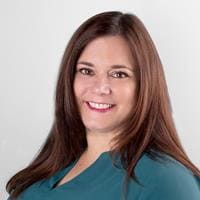 LovelySkin Customer
LovelySkin Employee
Wow! Soft!
I've been using this on my face and decollete in the shower daily and my skin feels so soft and clean. This really gets everything and it's not too harsh. My skin was too sensitive for the Clarisonic brush but the PMD is great!! LovelySkin Customer
Verified Purchase
PMD Clean
Wow, this thing is awesome. I used the PMD twice daily three weeks prior to facial. My aesthetician was amazed as to how my skin had improved from prior visits. The size is a plus as it packs easily for travel. Also, it uses batteries, so one less "cyber" to charge. LovelySkin Customer
Verified Purchase
Tiny but mighty!
For some reason I thought this brush would be bigger. It's small but it is strong! I use a Clarisonic a night and I still love it and will always use it but I wanted something different to use in the mornings. I wanted something massaging and soothing to give me a nice wake and and glow look. This brush does it and does it beautifully! I can't belive how refreshed I look after my first use. I also plan to use it to massage serums into my face when time allows. I'm very happy with this purchase! LovelySkin Customer
Verified Purchase
AMAZING! ✨
I love my PMD clean! I can't decide which mode I like more, the cleanse or massage. It's easy and enjoyable to use, and my skin feels great! LovelySkin Customer
Verified Purchase
PMD Clean
Finally I find the BEST Cleaning tool, it is fun to wash and massage my face. PMD
I have used mine for a couple of days, and I am very pleased. My skin is clean and radiant and the tome appears to have improved. I use it with my Epionce cleaning and toning products. LovelySkin Customer
Verified Purchase
I really dig this tool!
This is so awesome and such a great purchase. My skin has never looked better! This tool has a great cleansing side, and then, it has a product penetrating/enhancing side. Sometimes, I'll use the enhancing/product- penetrating side for 30 minutes or longer. I love this too and definitely recommend it. It's a 2-in-1 great tool. It's a cleansing tool and product penetrating vibration waves. Plus, it doesn't harbor pathogens, and you don't have to purchase cleansing/head replacement brushes. I absolutely love it! Works great! LovelySkin Customer
Verified Purchase