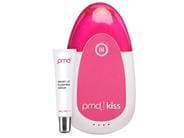 Reviews For
PMD Kiss Lip Plumping System
$99.00
No pain
I found this through a LovelySkin video and thought it was an innovative way to plump lips. Had to try it on my husband first as even though the ladies said it wasn't painful on the video. I'm pleased to say there is no pain. It does seem to further define my lips and definitely puts some color back into them. Unfortunately, the cream that comes with this device is too harsh for me so I use it dry and then apply a lip hydrator or vaseline. Works great. I think this is worth using daily for the results. LovelySkin Customer
Verified Purchase
Plumped
Great full lips if used for about 3 min. WrinkleWarrior
Verified Purchase
Finally, I got fuller lips!!
My lips are thin and tiny, and I wasn't sure this KISS was going to work on me. Boy, was I wrong!! In less than a minute, I got fuller lips!!!This is so easy to use that I'm going to include it in my daily routine, so it helps reduce the wrinkles on my lips. Definitely recommend it! Helping 67 year old lips
This gives a noticeable plumping to my lips and and is easy to use. I'd say it lasts a few hours. LovelySkin Customer
Verified Purchase
Waste of money
I've been using device twice a day as directed for weeks. Absolutely no change whatsoever. Suction isn't even strong enough to do anything. Very disappointed. LovelySkin Customer
Verified Purchase
waiting for results
Not sure if this does what it purports to do. A lot of money to spend for an item that does a so-so job. I did not care for the plumping gel either. It was really difficult to spread across my lips and did nothing to plump. The vacuuming action on the PMD itself is minimal. I expected a lot more for the price. LovelySkin Customer
Verified Purchase
Noticed Immediate Difference
I love this tool! Noticed an immediate difference. It did not hurt, and I used more than suggested use as described here by another reviewer. I had a fat transfer to my lips, and it is great. I hope to maintain the result. If the PMD increases collagen over time, then I would say it is an amazing product. I will have to wait and see. LovelySkin Customer
Verified Purchase
It does work
I have been using PMD Kiss about two weeks. It has been almost 24 hours since I last used it and my lips are still cushier and a little plumper than they would have been before I started using it. However, the first couple days I didn't notice anything other than my lips felt stimulated. Then I slowly started to feel my lips had a cushion to them. (My lips are fairly thin and flat and getting shriveled up). I use it faithfully twice a day, and it takes about five minutes to do my lips with the small insert on the low setting. But it is worth it! My lips are a little fuller, and they feel plumper and firmer. I don't think other people notice it, but I do. Also, I am working on the vertical lines around my lips using the Kiss. I think they are very slowly getting less deep. I will let you know, as more time goes by. It is a Godsend to us with thin lips who can't afford injections. The results do last for many hours after... if you use it faithfully. LovelySkin Customer
Verified Purchase
Kiss
I have to say I have not noticed any difference. It was not inexpensive, and I had hoped for better results. The directions only show four pulse points on the lips, and I keep thinking what am I doing wrong. Seemed too good to be true. :( LovelySkin Customer
Verified Purchase
Pretty good!
I have had filler and am sick of how quickly my body metabolizes it, so I thought I would give this a try. I've only been using it for a week and the improvement is subtle, but it gave me a fuller pout. I liked the serum so much I just purchased another tube so that I am sure not to run out. The way I use this device, I put the larger piece on, put some of the serum on my lips and use the longer pull around my mouth for a few minutes before I do my makeup each day. One of my work friends asked me if I got filler, so I have to say, it must be working! Save your money
I had high hopes for this product, only to be disappointed, I really couldn't see much difference in the fullness of my lips, not to mention, you would have to use it throughout the day. Not worth the price! 😒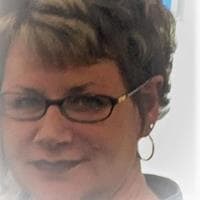 jeanniessor
Verified Purchase
PMD kiss lip plumping
I have been using it two times a day for approximately two weeks according to instructions. I see no difference immediately or long term. I will give it another week and then consider returning it. LovelySkin Customer
Verified Purchase
It works!
Its hard to believe that something so inexpensive (in comparison to injections) can deliver the results but this little device works! I've used it for a week now and have been able to achieve both immediate and all day results by using my own protocol instead of the directions on the box: 1. I use it twice a day - AM before work and PM before bed 2. I use the larger insert and section my lip into 4 sections top and 4 sections bottom instead of two and two 3. I do 10 long pulses on each section - that's 80 pulses total to cover my lips 4. I use a small amount of a lip plumping gloss to seal the results after the treatment and reapply the lip gloss a couple times during the day. I've had my lips injected before and for me, this works just as good, even helps turn my upper lip up! If you need even more fullness, you can pulse on the inside of your lips as well. It doesn't hurt - and no "hickies" or bruises from the suction - just enough to do the work. LovelySkin Customer
Verified Purchase