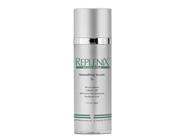 Write a Review - Receive 50 Rewards Points!
Tell us your thoughts about Replenix Retinol Smoothing Serum 3x so we can help you find the right products. With your review, you'll also receive 50 Rewards Points. Please note that it may take up to 72 hours for a review to appear on site. All reviews are subject to moderator approval.
Write a Review
21 Results
Replenix retinol smoothing serum 3x
Very nice serum that has diminished my wrinkles over the years. My skin is light and sensitive, but it does not irritate or makes it red like some others that I have tried before. At 56, I feel that I don't need Botox injections thanks to this product.
I look at least a decade younger
I have been using this product for ten years on the recommendation of a dermatologist. I get stopped by strangers who remark on my beautiful skin. When I tell them my age (76) they are astonished and ask me if I have had cosmetic surgery? (no). Then I give them the name of this product. I keep notes on it in my phone because I recommend it so often!
Replenix Retinol
Good product. Need to be careful using it around the eyes.
Replenix 3x
I have sensitive maturing skin and this product has been wonderful!
Gentler than most retinol products
Many years ago I tried Retin A and finally had to give up after a year because my skin was always red and never stopped peeling. More recently I found a highly-recommended OTC retinol product that I thought I would be able to tolerate, but using it only once or twice a week irritated my skin, even though it looked amazing after using it. A couple of months ago, when I found out Replenix had a progressive series of retinol products I thought I'd try once more. I am still using this product only 2-3 times a week, but I've continued to see improvement in skin texture and reduced discoloration, without the irritation. Hopefully these results will continue and I will have found the right retinol product for my hyper-sensitive skin.
Amazing!
I've been searching for a product that will help reduce the sun premature aging of my skin due to too much sun exposure in my younger days. This is the one product that I've found to work the best to help reduce the fine lines. I'm no longer self-conscious!
Great retinol product
This is a very gentle retinol product. The supporting ingredients help to make retinol more tolerable for sensitive skin types. Replenix's numbering system makes this series user friendly as one works to build up retinol tolerance.
Great serum, especially for the price.
Ive been using this for about the past six months, and have definitely noticed an improvement in fine lines and skin tone. The instructions on the bottle recommend only using the product at night, but I also use in the morning on days that I know Ill be indoors mostly. Back when I first started it, I had a little bit of redness and irritation (since Im newer to retinol) but it passed quickly. My only complaint is that the packaging makes it impossible to see when youre about to run out. It would be nice if theyd add some type of window or level indicator.
silicones
Ive only been using for a week and cant fully comment on results. But I was surprised with the heavy silicone texture which is silky but like a thick paste on my skin--not what i expected in a "serum." Im worried it may clog up my pores so will have to wait and see.
No positive results
This product is heavy on the silicones, making it feel heavy and powdery on my skin, which I find unpleasant. I might consider overlooking the texture issues if the product worked, but unfortunately, I see no positive results beyond temporary smoothing from the silicones (an effect that disappears once the product is washed off in the morning). Even worse, the product caused an increase in clogged pores and breakouts. This is not a treatment product I will be adding to my routine.
Replenix Retinol Smoothing Serum 3x
I received this product as a sample and ordered it immediately. It leaves your skin smooth and silky and your make-up goes on great....and Ive tried almost every product out there this is definitely a winner. My friends are telling me how great my face looks and now they are purchasing it too. I highly recommend this productt, you wont be sorry!
serum 3x
I love this product. It makes my face feel silky and smooth.
Worth it!
I was purchasing an anti-wrinkle cream, a dark spot remover cream, and concealer on a regular basis, but now I tossed all those and only purchase this product! Totally worth the $$ in my opinion. I tried it as free samples and fell in love with it. My skin looks great, is clear and even toned already after only two weeks of use!
love the feel!
first time using a retinol product, and so far so good (its only been two weeks), looking forward to seeing results.
Great product! But.....
This product is great - non-greasy, very natural feel.... Love the dispenser, but the only negative issue is that it is very hard to tell when it is getting low. Wasnt until I was completely out - bottle needs an "indicator window" on it. Otherwise, love it. Wish these reviews had half stars because the bottle was the only negative.
Great Serum
Another great product from Replenix. Easy to use, feels great on your skin and does what it says.
great product
Great product ! I received a sample in one of my product shipments from Lovely Skin and tried it. It applied smoothly, felt great on my skin, and really seems to fill in on my fine lines giving my skin a natural fresh look. I am very pleased with this product.
Thumbs up
I love this stuff, I got a sample w/my obagi order and fell in love with it, so ordered it. I goes on like a cream but feels like a powder on and very smooth and soft.
Great product!!
So glad I had the opportunity to try this product! Non irritating, creamy and gentle. I was able to use this on very sensitive skin.
Works for me
I have very sensitive skin and rosacea. This is the only retinol product I can use.
The best nighttime moisturizer
I received a sample of the Replenix Serum, and once I ran out of my regular nighttime moisturizer, I tried it. I was amazed at the results, which I saw after the first application. It relieves signs of my roscacea - no bumps and an even skintone. Also works very well to eliminate wrinkles. I highly recommend this product to those whose skin is less than perfect!