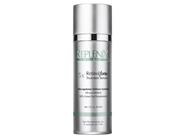 Reviews For
Replenix RetinolForte Treatment Serum 5x
8 Results
Super Soft
I received this item as a sample and it lays like butter on your skin, my go to night treatment once a week. LovelySkin Customer
Verified Purchase
Best product
I love this product. I have used this serum for years and love it. It does wonders for the appearance of your skin. LovelySkin Customer
Verified Purchase
In Love
I have been using Retinol "like" serums and lotions for a long time. I thought that the results were decent. That is until I starting using the Replenix serum 5x. I didn't pay attention to the results at first, since I was dealing with excessive flaking. It has been 2 weeks since I started the serum. The wrinkles on my forehead and laugh lines are almost completely gone. And, I am 64 years old. They were terrible to begin with, but I am loving the results that I am getting. Dalebiosense
Verified Purchase
Replenix RetinolForte Treatment Serum 5x
Great product. On my second order and I plan to continue using this cream at night. LovelySkin Customer
Verified Purchase
Replenix Rerinol Forte Serum 5X
Really like the product, makes my skin feel very soft and smooth. I would like to know the main difference between the 3x and 5x. I submitted my question and unfortunately noone ever got back to me, so that was a disappointment. A Winner in the Fight Against Aging
This product does a great job in addressing my aging skin issues of stress breakouts, fine lines, and dullness. Just be careful if you have sensitive skin. You may want to ease into use with just a couple of nights to avoid dryness and flaking. My skin is so smooth and looks great after just a few weeks of 3X/weekly use. Highly Recommend! Writeontrend
Verified Purchase
Replenish 5x
I used Replenix 3 x in the past so tried to step it up in strength. It causes red bumps on my cheeks. Even every 3 days is too much for my sensitive skin. Wish I had stayed with the 3x which I love! LovelySkin Customer
Verified Purchase
RetinolForte Treatment Serum 5
I have seen some improvement in the sun spots on my face. I will purchase this product with a higher number then 5. I'm using now and hope for even better results. LovelySkin Customer
Verified Purchase