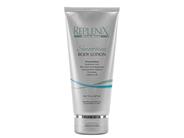 Write a Review - Receive 50 Rewards Points!
Tell us your thoughts about Replenix Smoothing Body Lotion so we can help you find the right products. With your review, you'll also receive 50 Rewards Points. Please note that it may take up to 72 hours for a review to appear on site. All reviews are subject to moderator approval.
Write a Review
15 Results
Fabulous Product
This cream is unbelievable. It makes my skin so soft, sinks right in - no sticky, tacky residue. After using for only 2 weeks I can see and feel a noticeable difference in the texture and tone of my skin. The best part for me is it is completely fragrance-free!
Dry, creepy skin fix!
I've only been using this a short time, but already I can see that the dry skin on my legs specifically calves has improved. It used to look very scaly, and now it appears much more smooth and moisturizer. Would recommend for dry skin issues.
Very nice body lotion
I have only finished one tube of it but have ordered two more. Of the many reviews I read before purchasing, they said this lotion really helped with "crepey" skin. After one tube, I am not quite ready to sing its praises, but I think I out every a difference with my crepey skin. I will be sure to give another review once I've finished the next two tubes.
Replenix Works!
I tried the Replenix Smoothing Body Lotion for the first time. I read the reviews, some positive and some not too positive. Personally myself, I like a lotion to feel good all day. I use oil on my skin before any lotion due to it's hot here in Texas, and I take hot yoga classes. This is a good product. It's too early to say if it will smooth my cellulite, either way, I'm skeptical about that particular use. I don't believe there's a product that will smooth cellulite. However, I would definitely recommend this lotion. It has a pleasant smell and just feels good. As for LovelySkin, I purchase most of my beauty products from them. Excellent customer service and speedy delivery.
Smoothing Body Lotion
This lotion lives up to its name. My skin no longer has little tiny dry lines. It's much softer and smoother. Would highly recommend.
so far so good
I received a sample of the product. Although I haven't used body products very regularly I decided to try this one. It is very rich and does seem to smooth crepey areas on my upper arms and thighs upon application. It is too soon to tell if the condition will improve with continued use. I do like to use the entire contents of containers before passing final judgement, but so far so good
Great body lotion
This is a great body lotion. It absorbs quickly and helps with the crepiness on your arms and legs. I wish they made one with spf for day wear. I will definitely buy this again.
Not what I hoped for
Nice consistency and fragrance free are two positives. Unfortunately I have seen no change in my skin.
Slight Improvement in Cellulite in combo with Exercise
After 3 weeks of twice daily use in combination with continuing to exercise 45+ minutes daily, I noticed about a 15% reduction in the appearance of my leg cellulite. I have battled cellulite since my teenage years despite playing sports and maintaining a normal BMI between 18-20. The Replenix lotion has been more effective than other anti-cellulite creams I've tried in the past, including Bliss and Clarins. But I have come to accept that the majority of cellulite is due to genetics, which no amount of exercise, dieting, or lotion application can change. For those of you like me who just got unlucky in the cellulite genetic lottery, you can expect a slight improvement in your cellulite appearance with Replenix in combination with moderate-to-intense exercise.
Wow
I would have never thought that any skin care product could help with the crepey skin on my arms. I recently purchased and began using Replenix Body Smoothing lotion...and it smoothed away those areas! The science behind this product is incredible. The crepeyness just disappeared. Of course it's not going to get rid of looser skin that naturally comes from aging, but it really does tighten up crepiness. You only need a little bit to see the effect. I'm wearing short sleeves with more confidence now.
Replenix Body lotion
I couldn't give this a 5 star but I can give it a 4 star- Nothing works perfect but I can say I did see a difference using this first tube with helping the cellulite some what disappear I'm sure you need to continue with it so I did purchase my second tube and hope to give it a 5 star next time.
Rich and therapeutic!
I tried this product based on my love of this company's spray sunscreen. The list of ingredients is impressive and it has a thick consistency, which is good for a body moisturizer. Unless one has really dry skin I wouldn't recommend it for use on the face. The skin on my hands seems more even toned and soft. The only down side is that it is expensive for a body moisturizer, but it makes a nice treat!
great ingredients
I have received this as GWP, I like that it has all good ingredients (as all trans retinol, green tea, ceramides) , absorbs fast (which is very important) and my skin is hydrated till the next shower time. hopefully it will help with sun damage on my shoulders.
Wonderful Lotion
I received a full size of this as a gift with purchase--goes on easily and my skin looks wonderful. This is another great product from this brand. Thanks LovelySkin.
This has improved my sun damaged skin
I was looking for a product that would help diminish sun damage on my legs and arms. As an avid road cyclist sun exposure is inevitable even with the great sunscreens I purchase from LovelySkin. Used regularly this product works even on early signs of crepe skin.