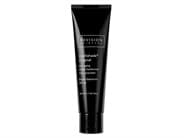 Reviews For
Revision Skincare Intellishade Tinted Moisturizer SPF 45 - 1.7 oz
$76.00
Nooo
Too pale and oily. Not for me. Really great feel.
I had this on my wish list since first trying a sample. So happy to finally purchase it. (Merry Christmas to me) It applies on very evenly and smoothly leaving a nice glow. Makes me feel good/happy. CookieinCA
Verified Purchase
Nice texture
This has a nice universal tint color for my olive complexion. It goes on very creamy--not too thick yet not too liquid like. I'm only not giving this a 5 star review because if you have a thick day cream you like to put on your face first, the sunblock tends to start peeling/flaking a bit so you can't rub it in too much. My favorite
This is my go-to all-in-one daily moisturizer, sunscreen, and tinted coverage. I am 43, have slightly dry skin with texture issues. The Revision Intellishade moisturizes, covers my blemishes and gives my dull skin a little glow. I have tried so many different tinted moisturizers, bb/cc creams and foundations and I always come back to this. It's the only one that works for me. LovelySkin Customer
Verified Purchase
Multi products in one!
I absolutely LOVE Revision Intellishade Tinted Moisturizer SPF 45. I have used this for the past 3 years. It gives me sunscreen protection and so much more. I like using this product for the moisturizing benefit as well because it does such a great job and doesn't make my skin feel greasy but gives it a flowing finish. I like the performance of the product however the only thing I wish is that it came in different shades of tint. This works fine but I would like a darker shade to choose from. I will certainly continue to purchase this product! Thanks LovelySkin for carrying this wonderful brand of products! LovelySkin Customer
Verified Purchase
Favorite Facial Sunscreen
I have been using this product for several years and it is an awesome facial sunscreen. Can be worn alone or under makeup. It is very moisturizing and goes on smoothly. Also great protection from the AZ sun. Gracie11
Verified Purchase
Love Revision
I have used this product for a long time. It goes on smoothly and the color matches my skin perfectly. It's what I wear when I don't want to wear a foundation, which lately, is often. I would highly recommend this product. LovelySkin Customer
Verified Purchase
Best tinted sunscreen ever!
I love this tinted sunscreen so much, it has replaced my foundation! It is light coverage, more natural than anything. The sunscreen works well and feels moisturizing though not slimy. It will turn the inside of your mask light tan, but washes out of fabric masks (3 layer!) easily. Killikeena
Verified Purchase
Revision Intellishade Original
Recommended from my dermatologist office. I love it. Had my doubts at first, but with Covid, I don't need a full face of makeup. It is awesome and healthy for daily wear, and I am always protected. Also, it works fabulous under foundation. I highly recommend it, I will not be without it. Shutterbug
Verified Purchase
No shine
Too matte for me. Like a sheen. Love it!
For my dry skin, I love it! Better than a full face of foundation and covers perfectly! Intellishade
The best makeup and sunscreen combination. I have been using this for many years and it is absolutely my favorite. Skinnchick
Verified Purchase
New Favorite
I am reordering this product. It has improved my skin tone and is easy to apply. Simply perfect. LovelySkin Customer
Verified Purchase
The best everyday tinted moisturizer
This stuff is AMAZING! Love to wear it on days when I don't want to wear makeup. It gives the perfect amount of sheer coverage! LovelySkin Customer
Verified Purchase
Pandemic Perfect
Protects my skin when wearing a mask. Leaves skin presentable when maskless. Still a favorite, can't live without Revision product. Thanks for continuing to carry this! Happiest
Verified Purchase
Tinted Moisturizer
I love Revision Intellishade because it's lightweight, SPF 45 and matches my skin color automatically! I have been using it for years! LovelySkin Customer
Verified Purchase
Revision Intellishade
I am very pleased with this tinted moisturizer, it's light texture goes on and blends very easily, no streaks or appearance of wearing makeup. One could actually say it gives an invisible radiance that subtle glow of freshness. It's a keeper. Must have!
Love the tinted moisturizer! I use it daily. It is light and very natural feeling. Impressed
Verified Purchase
BEST DAILY SPF
Just a little coverage....and all the other good things too. I don't step out without spf. This is my absolute product. LovelySkin Customer
Verified Purchase
LIVE THIS MOISTURIZER!!!
I've been using this tinted moisturizer for years. It's light weight and has a bonafide SPF 45! My plastic surgeon swears by this. It also matches any skin type/shade. I've even converted several friends to this and they love it as well!! LovelySkin Customer
Verified Purchase
Did not care for the sunscreen smell
I was so excited to try this product based on the good reviews. Immediately after I received it, I tried it on and cannot tolerate the sunscreen smell. Unfortunately, it had to go back. LovelySkin Customer
Verified Purchase
All you need (sometimes)
Look, if you are just running errands, working out, being with the fam -- you need a little color with sunscreen and that's all your face requires. This is it. Been using it since 2017. CSJayne
Verified Purchase
It's Great
Love the coverage and the SPF. Great for sunny Colorado. LovelySkin Customer
Verified Purchase
Best for running
I am outside a lot for running and with my kids and this is the perfect SPF/tinted moisturizer with great coverage like makeup and doesn't break out my face! LovelySkin Customer
Verified Purchase
Love it
I really like this product. It's invisible on my skin and makes it look smoother, more even and glowy. LovelySkin Customer
Verified Purchase