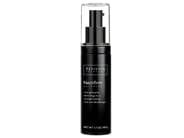 Reviews For
Revision Skincare Nectifirm ADVANCED
$134.00
Too soon to see results but very good moisturizer
I probably should have been using a neck cream before. I did in the past but was not enamored with anything I had tried. So far so good. Will likely purchase again. Excellent stuff
I strayed away for a second and came right back to it. It works, I love the brand and it's priced right when they have a sale. Just started
Just started using this product. I use it morning and at night, makes my neck soft and smooth so far. Jmchauvin
Verified Purchase
Love it!
I have been using this product for three years and saw a significant difference within the first several weeks. With this product, my neck is younger looking, less crepey and even toned. LovelySkin Customer
Verified Purchase
Professional Recommended
My dermatologist and esthetician recommended this product for me. So far so good! They provide advice I feel I can trust. LovelySkin Customer
Verified Purchase
Best neck cream I've used
I've been using nectifirm from for many years, this is just a more updated version and works even better. LovelySkin Customer
Verified Purchase
Advanced
Great for tightening on my neck. Great new formula Always a huge fan of Revision products. You can't go wrong with these products. carliemichael
Verified Purchase
Firm neck
Love this product started seeing improvements within a couple weeks, will continue to use LovelySkin Customer
Verified Purchase
Amazing product
I can't say enough good things about Nectifirm. I love it. LovelySkin Customer
Verified Purchase
No More Turkey Neck
One evening my husband asked me "What is that?". Not knowing what he was referring to I asked him what he was talking about. He answered me by saying that I had "turkey neck". That was all I needed! I ordered Necktifirm by Revision and have seen significant results. LovelySkin Customer
Verified Purchase
Worth the Money
I really like this products I been using this for about 2 years, and I really like it, my neck looks really good and fresh, I will recommend this to anyone who has some issues with the neck. LovelySkin Customer
Verified Purchase
Wow!
I'm 46 years old, with a naturally larger neck, which has also gained covid weight. Revision Advanced Nectifirm has made a HUGE difference in the way my neck looks! My neck is much smoother, with less wrinkles, and less adipose tissue. I use it along my jawline as well. This product is a staple in my skin care routine! LovelySkin Customer
Verified Purchase
Love, Love, Love
I have been using Nectifirm for a few years. It was first recommended by my doctor after having a treatment on my neck skin. It helps keep the sagging and crepey skin at bay, It has a very faint and pleasant fragrance. Leaves my skin feeling and looking smooth. No Results
I've been using this product faithfully for almost 1 month now and haven't seen any results yet. I like the feel of the cream and the fact that it's unscented however for the price it's definitely not worth it for a complete lack of any noticeable results. I am impressed!
I have used the original version of nectifirm for several years and was hesitant to switch to the new formula because of the higher price. Well, I wish I would have switched sooner. This stuff is the bomb! It is a little thicker than the original and the brighteners really make a noticeable difference in my cleavage area. I also like the pump. It is easier to get just the right amount and seems more hygienic than dipping my fingers into the pot. A product that works
Product is pricey but a little goes a long way! Most importantly, it works! My friend's husband - 20 years younger than I - commented the other day that he can usually tell someone's age by their neck but that mine did not give my age away at all!! LovelySkin Customer
Verified Purchase
Outstanding
Even better than the original version! LovelySkin Customer
Verified Purchase
Advanced is better then the original
I used to use Nectifirm as my dermatologist recommended it for my neck. I really did not see a lot of improvement so was reluctant to try the advanced but figured I'd give it a try as maybe my skin had become used to the regular formula. I have been pleasantly pleased so far with the results. I also like that the product is delivered through a pump versus a jar. In the jar I think I may use to much product so it doesn't last as long. LovelySkin Customer
Verified Purchase
What's All the Hype About
I'm a 42 yr old female. Minimal to average signs of skin aging. I feel this product wasn't worth the price at all. I don't understand all the great reviews on it either. I recently tried several different neck creams and this one was my least favorite (and yet the most expensive). I used it for over a year and didn't see any improvement, perhaps preventative, but no repair. The smell of it was sour as well. The bottle lasted a long time, maybe too long, threw it away finally. I won't purchase this one again. Itsjustme
Verified Purchase
The Best Neck Cream Yet!
I started using Nectifirm when recommended by my dermatologist several years ago. When he retired I was lucky to find this product on LovelySkin and ordered it again. It is so light on application and never feels greasy. Over the past six months I have seen a nice improvement in the firmness and elasticity of my skin with less lines and noticeable wrinkles. Even my jawline looks firmer - I love this product as it does all that it advertises and is well worth the investment. NECTIFIRM
Still waiting for results. Used for 2 weeks and have not seen much of improvement. Will continue use till I use up product and make my analysis then. Good one
I have been using it for the past 2 years. Not an excellent one but found it good enough for me. LovelySkin Customer
Verified Purchase
Neck firming
Not impressed with this product which is expensive but does not do what it claims to do! I think it's working
Have been using 2ce a day for a couple of weeks - so far so good. Neck feels moisturized it sinks right in. I think my neck looks a bit better than it did. Will keep on using + hopefully more results! deeceecee
Verified Purchase