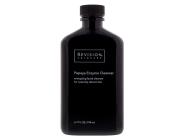 Reviews For
Revision Skincare Papaya Enzyme Cleanser - 6.7 fl oz
$33.00
91 Results
Regret not buying sooner
I have put this in my cart off and on for months... finally was in need of a new cleanser and with some mask-ne decided to give this a try. I am so glad I did! I have drier skin and am having some chin breakouts with wearing a mask. My skin feels and looks super clean- my pores are cleaner and it doesn't leave a dry feeling even with using twice a day. This is my new go to. Cdw1020
Verified Purchase
Beauty Staple
I have sensitive skin and really love this cleanser. I've swapped back and forth with other brands and always go back to this one. My skin immediately feels awake, bright and clean when I use this. thatgreekgirl
Verified Purchase
Impressive results
I found this cleanser very effective. Enzyme works miracles without over drying or irritation. Skin feels smooth but not dry at all. Happy with the product Amazing!
I have rosacea and I was looking for an exfoliating product gentle enough for my sensible skin and this cleanser is great! I only use it about 2 times a week and my skin feel so smooth after it! I definitely will buy it again! Love Revision Everything!
I was using another Revision face wash but decided to try this one as well. I might like this one even better. Your skin just gets SO CLEAN and smooth and soft. You really can't go wrong with any of this brand's products. LovelySkin Customer
Verified Purchase
Great face wash!
This is the first time I've bought this and it seems to work well! The smell is lovely also! It doesn't remove my eye make up, but it wasn't made for that. Will definitely purchase again! LovelySkin Customer
Verified Purchase
Free sample sold me
I got this as a free sample in an order, so I tried it and I was hooked and just ordered my second bottle! I love the subtle scent, and how gentle, but thoroughly it cleanses. It never dries out my skin, and my face always feels clean, but is never irritated or red. No breakouts, no flakes. It's just a nice cleanser. Tengerbelle
Verified Purchase
Great product
I LOVE this face wash! Have been using it for years... whenever I try something new, I end up coming right back to it. It is great. LovelySkin Customer
Verified Purchase
Good
This is a very gentle cleanser and it seems to lift all the blackheads from you're face leaving it squeaky clean if you like that. I think it might be a little strong but I am going to see it through the end because it didn't cause breakouts or irritation. Jennamichelle
Verified Purchase
Best cleanser for my skin type!
So glad that this product was recommended to me - it's not too drying for my acne-prone skin and I love the scent. I have now become a cleanse-twice-a-day person because of this cleanser. When I do get zit pop-ups, they're usually gone between 2-3 days after using this cleanser! LovelySkin Customer
Verified Purchase
Perfect for My Needs
This is my favorite skin cleanser. It takes off makeup efficiently but doesn't dry out my skin. I appreciate that it uses a natural ingredient, papaya, as the basis for this product. I also like that you don't need a lot, so the bottle lasts a decent amount of time. I recommend it. LovelySkin Customer
Verified Purchase
Cleanser
Purchased Papaya Enzyme Cleanser and love how well it cleans my face, leaving it feeling so soft. Re-purchase
I have purchased this before and then went away from it for a while. I retuned back to it and I won't turn away from it again. It is gentle yet effective as a face wash. LovelySkin Customer
Verified Purchase
Great cleanser!
This is my first time purchasing a Revision face cleanser & so far I really like it. It does have a little bit of a tingle which I like b/c to me that means it's actually doing something!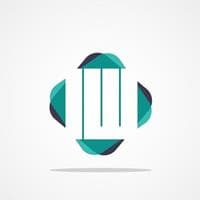 Papaya cleanser
I use this every morning and it leaves my skin feeling smooth and looking bright. So many cleansers leave my skin dry, but this doesn't. LovelySkin Customer
Verified Purchase
Game Changer
Love love love this cleanser. Cleans And removes make up without drying out your skin. Smells great and all you need is a little bit! I definitely recommend this cleanser! LovelySkin Customer
Verified Purchase
Favorite face wash
This is a great face wash! It doesn't leave your face dry like so many others. My skin feels vibrant afterwards. I would definitely recommend this product. LovelySkin Customer
Verified Purchase
Didn't work for me!
This one really didn't work for me. It dried out my skin, made it itchy and peel. If you want a peel type wash, it will work for you but not good for my sensitive skin. LovelySkin Customer
Verified Purchase
Great cleanser
I ordered this to alternate with the Revision Brightening wash and I like it. It helps to exfoliate my skin bit isn't too drying. I also like it as a body wash. LovelySkin Customer
Verified Purchase
Favorite cleanser!
This is my new favorite cleanser!! Smells so good too! LovelySkin Customer
Verified Purchase
Very irritating
First purchase from LovelySkin that I am sincerely disappointed in. Caused breakouts within 2 days. Skin became very red and irritated and dried on. Only used at night. Wish I could return. LovelySkin Customer
Verified Purchase
Love this!!!
I've used this twice and I already LOVE it! It makes my skin so soft and glowly. LovelySkin Customer
Verified Purchase
Average
I felt like this facial cleanser was average. It is more liquid and thin consistency. It was very gentle on my sensitive skin but it didn't feel like it was cleansing. I would not buy again. Love Revision, not my favorite
I use Revision vitamin C love love love it. Tried the papaya wash, felt it was drying to my sensitive skin. Favorite Cleanser!
I've had acne-prone skin for more than ten years. This product has been a lifesaver! It's not overly stripping, it doesn't irritate my skin at all, and it leaves my face feeling super cleansed. Plus the smell is amazing! I'm already on my second bottle and will continue to repurchase.