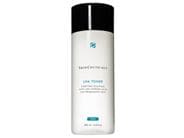 Reviews For
SkinCeuticals LHA Toner
$40.00
57 Results
A Toner really cleans
Toner is not overwhelmingly smelly. Really cleans my face after a wash. Tingles, but not too much. Again with Skinceuticals the packaging sucks. I can't control how much comes out and always get too much. LovelySkin Customer
Verified Purchase
awesome!!
This was my first time buying this toner, I am hooked! I haven't had a single pimple since incorporating it into my routine, when I first started using it my skin tingles/burns a little but in a nice way, I feel so so clean after using it, definitely will keep going back to this one! LovelySkin Customer
Verified Purchase
Not for my skin
Although I use a Skinceuticals regimen day and night this product was very harsh on my skin. Left it very dry and tight even though I applied their daily moisturizer. LovelySkin Customer
Verified Purchase
Helps rid your skin of adult acne
If you have adult acne and oily skin this product is for you. Tingly without stinging and works well with the LHA cleanser. RavenPhoenix
Verified Purchase
Cleared up my acne prone skin
I'm in my 30s and my skin started breaking out with acne I have tried so many different products that didn't work. Skinceuticals has cleared my skin. This is one product I can't live without . I usually cleanse first with skinceuticals Lha cleanser then use a micellar water to hydrate and get rid of any extra impurities or dirt from my skin and then use this toner with a cotton pad and I'm always surprised that it takes out every bit of leftover dirt from my face. My breakouts have completely stopped and my skin feels clean. When I stop using this routine I break out again. This product does cause a light tingling especially if using it on irritated skin but that doesn't stop me. Love having clear skin again. LovelySkin Customer
Verified Purchase
Mild enough
Doesn't burn as bad as the conditioning toner. I switch in between this (morning) to slough off dead skin from my night treatments and the alcohol free (at Night) since I use retin-a before bed.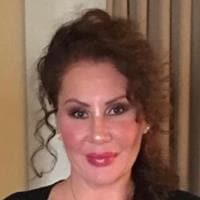 Vivianlr40
Verified Purchase
Good for Acne Prone Skin
Great toner for acne prone skin. I use in combination with LHA cleanser and anti-age and acne serum. LovelySkin Customer
Verified Purchase
Great Product!
LOVE this product! It opens up my pores and removes the left over makeup and grime that my cleanser misses! Will purchase again! ScoutFH
Verified Purchase
Awesome product
I love this product I use it every day and it is helping my skin so much. Cprendergast
Verified Purchase
Refreshes skin
Use 2x daily with cotton pad, and every time I see the toxins/impurities on the cotton pad I am amazed at how effective this is for wiping it off my face! Feels so refreshing! skinfoodjenny
Verified Purchase
Excellent toner
I use this after the LHA gel cleanser for an extra drying boost. It cools my skin and dries it some more with the LHA, but again without over drying my face. Definitely recommend maryellenrn090
Verified Purchase
Great toner
I've been using this toner for a few weeks now and I really like it. It helps keep my breakouts at bay. It's a little drying but I use with the triple lipid moisturizer and this combo leaves my skin super soft. LovelySkin Customer
Verified Purchase
SkinCeuticals does it again
Love this toner. I use it morning and night, the only negative comment I have regarding the results is that it burns the eyes just a little if you get too close! LovelySkin Customer
Verified Purchase
Bottle lid opening is too large
I was using obagi clenziderm before and prefer it over this. I haven't changed anything in my skincare regimen besides my toner and face wash and this hasn't done as well as the clenziderm for keeping breakouts away. The top pops open and the hole the product comes out of is pretty large so a lot comes as fast as I pour onto a gauze pad. The face wash bottle is the same way-the hole needs to be smaller so product doesn't get wasted. LovelySkin Customer
Verified Purchase
Keeps acne at bay
The only toner I'll use, as it seems to keep my acne under control without being too drying. I've yet to use a SkinCeuticals product that has caused me to break out. In the summer, I use in conjunction with the LHA cleanser. Love this toner!
I've used multiple toners and none has worked well with my skin! This LHA doesn't leave my skin feeling dry and dehydrated like the ones I've used in the past. This leaves my skin feeling nice and clean! Toned skin
I use this only after my evening ritual after cleaning & removing my makeup - seems to completely clean and freshen my face, makes me feels completely clean before I put my serum and moisturizer on. LovelySkin Customer
Verified Purchase
Toner
I love this toner, I have sensitive skin and don't have any issues using it. I use it day and night. Will not use another toner again. Nkoleas
Verified Purchase
Dream toner
Dream toner does such a great job of neutralizing my skin. Love it Wonderful toner for problem skin
This toner has been one of my favorites for some time now because it has made my skin clear and after using it my skin feels so clean. The texture of my skin is much softer after each use. Just be careful if you have sensitive skin because it can burn a bit and be irritating if you use it too frequently. HollyBear99
Verified Purchase
THE BEST
I love this toner it has improved my complexion! TamiChan
Verified Purchase
Nice Toner!!
Nice Toner! Gentle, does not dry out my skin. Seems to be helping with some of the darker areas on my face! Would recommend!! LovelySkin Customer
Verified Purchase
Better than other toners
I have normal skin, but it just didn't seem like I could get it clean enough to stop blackheads. I didn't find the equalizing toner helpful for this, so I tried LHA. It gets my face exceptionalities clean and balanced without overdrying. I love the addition to my routine. My skin looks clearer after just a few uses. Too harsh
I have combination skin that I wouldn't characterize as overly sensitive, but this product was very harsh on my skin. It stings/burns at application and for some time afterwards. I would only use at night before bed because redness after product application usually occurred. It does a decent job at exfoliating and removing oil/dirt/etc but I feel like there are less expensive products on the market that do a better job. I don''t feel like it reduced the appearance of fine lines/wrinkles. LovelySkin Customer
Verified Purchase
Wrong Toner for my skin
I meant to purchase the gentle toner, but accidentally ordered this one, so I decided to go ahead and use it. Pros: It takes off any residue left after cleansing. Con: It smells like acetate. Will be going back to the gentle toner.