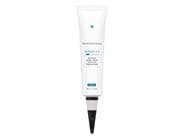 Reviews For
SkinCeuticals Retinol 0.3 Refining Night Cream
$67.00
Gentle but effective
I've been using this product for the past few months. I have very sensitive, rosacea-prone, slightly oily skin. I eased into it, starting with once a week for a couple weeks, then twice a week for a few weeks and now I use every other night. I haven't had any of the issues you hear about with retinol. My skin texture is smoother and more supple. It is much softer and some firmer. I feel like results will continue to improve. I will soon try to use nightly and when finished will decide if I should move to next higher concentration. Very satisfied. LovelySkin Customer
Verified Purchase
Must Have Item
Retinol is so important for your skin regimen. It helps cell turnover, & for me helps with over active glands. I started out with .3 & slowly working up to the 1.0. Love skinceuticals! Love
This is a perfect retinol if you're starting to incorporate it into your evening routine. O YES !!
This is a FANTASTIC retinol for anyone struggling to try to incorporate an anti-aging product into their regimen due to being too sensitive! I ruined my peaches and cream complexion by being too aggressive over the years with higher strength tretinoin and then retinols among other acids. All were too irritating. Slower, and more gentle is the BEST course !! Just remember, constant inflammation is destructive, be gentle to your skin :) . This may seem like common sense but I feel many of us get caught up in the quest for skin perfection, I certainly did. I wish I would have only used this .3 retinol to start. Going forward I will not personally use anything that keeps my skin red or even pink past initial application. I can use this nightly after waiting for my moisturized skin to dry. No redness , or peeling or sensitivity. I can tell the .3% is working because my clarity is coming back, spots lightening and overall texture is starting to smooth. There is no scent, no color and spreads nicely. I definitely recommend this!!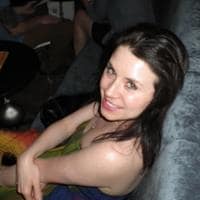 LuvUrLight
Verified Purchase
10/10 Recommend this to Resurface your Skin
This retinol has helped resurface my skin, I can tell my collagen is building up faster than ever. My skin is bright, soft & glowy after using this for several months. I have worked my way up to using this daily & will purchase the 0.5 soon! LovelySkin Customer
Verified Purchase
A Product Success
I have only been using this product for a couple of weeks but am pleased with the results so far! It has begun fading some dark spots which have been challenging to get rid of - even with laser treatment. I also find that my skin has a nice glow to it. I would advise to slowly build up to nightly use. Although mild, it still can cause irritation if you rush things along (which I did at first). As I'm finishing up this first tube of product, I will have to decide whether to go with a stronger concentration or stay with 0.3. LovelySkin Customer
Verified Purchase
Retinol
Not even a month since I used this product and I noticed my skin gets lighter. LovelySkin Customer
Verified Purchase
Retinol 0.3
This is my first time really using a Retinol product. Although I don't have sensitive skin I was nervous that I would have a reaction since I have never used retinol before. I used this last night for the first time (after cleansing and skinceuticals discoloration defense) and had no reaction at all - no redness, no peeling, etc. I was very pleasantly surprised! Since I have only used it once I can't speak to its effectiveness on fine lines/wrinkles and hyperpigmentation but my fingers are crossed that it will work well and then I can work my way up to the higher retinol strengths. It also don't have too much of a bad smell as I have heard retinol creams can have. LovelySkin Customer
Verified Purchase
Best Product
It is very best night cream. It works well for clearing blemishes and dark spots. Can't go without it. LovelySkin Customer
Verified Purchase
Awesome
This product is a great introduction to retinol! It goes on easily and leaves my skin feeling softer the next morning. LovelySkin Customer
Verified Purchase
Normally love this brand
This is the first product under SkinCeuticals that has caused me problems. Even though the retinol is low does, it irritated my skin. I tried it off and on and in small quantities but always ended up with a skin irritation. Finally had to dispose of it. I am disappointed, but I know there are other retinols that I can tolerate, and I remain faithful to the brand. LovelySkin Customer
Verified Purchase
Retinol .3
Wonderful product! I was trying to use prescription .5 Retin A and it was so harsh on my skin. This is great is does not irritate near as bad. Results will be slower, but I can live through it. I hate my skin peeling and hurting from too harsh of products. Great Retinol
This is a great retinol night cream that I am using to reduce the appearance of fine lines. Perfect for sensitive skin types and new retinol users. My overall tone has improved and fine lines are less noticeable. I would recommend and will purchase again. LovelySkin Customer
Verified Purchase
Gentle
I made sure my skin was completely dry before using this cream and waited 20 minutes before applying serum. It worked well I think. I did not find a dramatic improvement, but I did see that my blemishes were recovering faster the next morning. My skin didn't peel or was dry. LovelySkin Customer
Verified Purchase
Great product, yet applicator could be improved upon
I find that I like this better than the .25 other retinol products, as it seems to make a bigger difference in my skin condition without the peeling I get from stronger retinols. The one complaint I have about this product is that it is hard to know how much to dispense. The directions say a few drops, yet the applicator squeezes out more than that, and it is hard to just get a few drops out. Erica415
Verified Purchase
Application learning curve
I was so excited that a 0.3 retinol was finally available. On my first application, the results were fine without pealing. So satisfied with the results, I used the product 2 nights later making sure that my skin was well covered. Well, I should have waited longer before the second application because my skin pealed a lot for a few days. After the few days, my skin looked sensational. I think I should have waited another day before my second application. I am still very satisfied with product. I learned that I should apply it with more time between applications. It was another learning curve for me. Awesome product
I have tried other brands, and I definitely like this one more very gentle for those with sensitive skin. My esthetician recommend this brand and said to start with the 0.3. I definitely would like to try more of this brand. Highly recommend if your just starting a retinol. Would like to see more samples of this brand at LovelySkin. LovelySkin Customer
Verified Purchase
Retinol 0.3
I have a couple of sample tubes for a while now and had not tried it until last week. When I applied the retinol, I did not feel any sting and did not see any redness or irritation on my skin. I only use it once a week as I am new to retinol and would like to see if I will see any peeling on my skin. After a couple of days, I did see some minor peeling but not as noticeable. This tells me that it is doing its job. I will continue to use. Received in timely fashion and product great!
Great product! LovelySkin Customer
Verified Purchase
SkinCeuticals Retinol 0.3
I used their Retinol 1.0 for a very long time. At some point, for whatever reason, my skin couldn't tolerate it anymore. I had to quit retinol altogether. And now that I can slowly introduce it to my skin again, I am very happy to have this much lesser strength. By using a lesser strength, as well as using it less frequently, for now, I am hoping to build up to their 0.5 strength and maybe even higher, because the results were wonderful when my skin was tolerating it. Their retinol are definitely great products. LovelySkin Customer
Verified Purchase
Perfect Retinol for Sensitive Skin!
I have tried several different types of retinol, but have never been able to use any of them on a daily basis. SkinCeuticals Retinol 0.3 has finally solved the problem! I have been able to use this product daily, seeing the positive results of effective Retinol without suffering from dry, red and irritated skin. VickieM
Verified Purchase
Glad I bought the 0.3
I've always had a hard time using Retinol, but as I have aged, my skin needs it. I have been using this about 3 times a week now, applying moisturizer first to avoid irritation. I have had good results, but I do consistently have areas of flaking skin. When that happens, I will back off a day or too and then resume. Overall, my wrinkles and scarring have diminished. So, yes, it does work, and you will get results. LovelySkin Customer
Verified Purchase
Easy on my Skin
I am anxious to see the results over time using this cream which I apply 3-4 nights a week. It has not irritated my skin like other retinol products I have tried. I plan on gradually using the higher strength SkinCeuticals retinol creams to work on my skin texture and the discoloration. The 0.3 has been gently yet effective on my skin after 3 weeks. LovelySkin Customer
Verified Purchase
MAGIC!
This stuff is pure magic. It has cleared my forehead better than any dermatological RX product to date. My skin has never looked better! I can't wait to buy the full size and reap the benefits of long-term use. Good for sensitive skin
Less peeling than stronger products. Only peel for a day or two. No redness. LovelySkin Customer
Verified Purchase