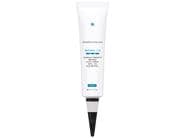 Reviews For
SkinCeuticals Retinol 1.0 Maximum Strength Refining Night Cream
$88.00
148 Results
Amazing
I have only been using this for a few months now, haven't increased usage...still using once a week and I can always tell a difference in my skin when I do use this. LovelySkin Customer
Verified Purchase
strong
Good product, the 1.0 strength needs to be introduced gradually or it can be a bit abrasive. I advise starting with the .05 and working up. I tend toward SkinCeutical products because of the great science behind them and their efficacy. LovelySkin Customer
Verified Purchase
A powerhouse!!
I'm a licensed esthetician' who's always looking for the "Holy Grail" of skin care products!! This is one of my new Top Ten, especially for mature skin (I'm 64) and any skin with sun damage, loss of elasticity, and collagen and elastin breakdown. I use it two to three times a week on a well-cleansed skin. My skin peeled after my second application. It is THE BEST retinol I've used thus far and truly results-driven! Will purchase again!! Evens skin tone
I have purchased this product multiple times and continue to be very pleased. A little goes a long way. I alternate nights I use it. It softens fine lines and evens skin tone. Also helps with breakout areas that I have. I will continue to purchase. LovelySkin Customer
Verified Purchase
Wonderful product!
Have been using this product for a few years now. Really helps with smoothing out & evening my skin tone. Love it! LovelySkin Customer
Verified Purchase
Performs quickly
Really love SkinCeuticals products as they work! I do not have sensitive skin so I was not expecting to have the peeling and sloughing to happen right away. I would recommend beginning this in the fall or winter. Make sure you have spf 50 coverage and apply liberally. SurpriseNancy
Verified Purchase
Great cream
I have been using the Retinol 1.0 for sometime now and it has been great for my skin. I noticed smoother texture, brighter skin, and overall my skin looks better. LovelySkin Customer
Verified Purchase
Miracle worker
This stuff is amazing. Be careful though it is very strong. I've been using it about 3 weeks now and can see a visible difference in my skin. mommabear
Verified Purchase
Love this time release retinol !
This is a wonderful change to the retinol cream I was using prior! It is time released and gives doses to your skin all through the night, not overpowering and gives noticeable results fast. SunshineRose
Verified Purchase
Great product
Been using Retinol for years, I switch from .5 to 1.0 depending on the season.. love this product!! seriously effective!
I added SkinCeuticals Retinol 1.0 Maximum Strength Refining Night Cream to my routine about a month ago, I already use glycolic acid-based topicals every day and apply an intensive exfoliation mask twice per month. My 56 year old skin is in great shape, thanks to many years of consistent care (and sun-protection!). However, I was interested in finding a product to take things up a notch in terms of brightening and smoothing. I read the overwhelmingly positive reviews for this product and decided to give it a try. Wow. It is fantastic. It actually does what it promises! Be warned, it is quite strong. I experienced a lot of flakiness and peeling in the beginning, so I reduced my application to every other night for two weeks. I can now use it every evening with no problems, and I am simply astonished at how much brighter and clearer my skin looks every morning. Not only does it clear up minor discolorations and blotches, it also tightens my pores and brings an overall smoothness to the texture of my skin. I have used many high-end skin care products over the years, but rarely have I experienced such a transformative effect from a skin product. LovelySkin Customer
Verified Purchase
Works!
Recommended when I ran out of Tretinoin as an alternative and it did not disappoint. Very potent and noticed a bit less peeling after using it. LovelySkin Customer
Verified Purchase
BeachGranny must have!
I Love SkinCeuticals Retinol 1.0 Maximum Strength Refining Night Cream! I have been using this for a couple years, every other night. I put a thin layer on my hands, face, neck & chest and it has kept my complexion spot & wrinkle free! I love that! I go to the beach daily taking my furbabies for a walk and though I go early and wear a hat & sunscreen I still use this for my youthful glow!!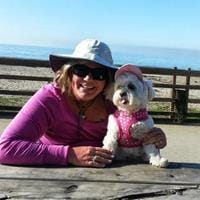 BeachGranny
Verified Purchase
Not sure It's helping me yet.
I have used this about 6 times in about four weeks. I started using it every day and then I started to peel. Oops, I thought I would be okay using maximum strength since I had been using The Glycolic 10 Renew Overnight and that didn't make me peel. My skin has still not gotten used to it ,so I am now using it about once a week. Have I noticed a difference? I have noticed my face looks better but I have gotten a few pimples. Has it helped my blackheads, no I don't think it has. I should give this a few more months in order to make a better assessment and use it on a more regular basis. Other than the peeling I haven't had any negative reactions. LovelySkin Customer
Verified Purchase
best retinol otc
I use this product as needed for my skin. It is powerful and does a great job of peeling off the dead skin that makes my skin look good Will never go without again!!
It's been years since I've used this particular retinol! It was cheaper of course but still good! I'll be 40 in a year and I realized I needed to maintain a particular form of skin care (anti aging). I ordered this and forgot just how good it was! Yes there is flaking and peeling when using it two to three times a week. But oh my gosh my skin looks so good! It's almost as if I have that glass skin effect. It will be a few months before I'm able to use it nightly so I will continue to add a day every few weeks until I can tolerate nightly use. I will never go without this again. Sweetblack81
Verified Purchase
Potent product!
This product does what is is supposed to. I have only been using this a few weeks, and the texture of my skin is so smooth. I can't wait for the long term results from this product. I already have a reduction in skin discoloration. You definitely have to build up to this level of retinol and only start out with it once a week at first. LovelySkin Customer
Verified Purchase
Retinol 1.0 SkinCeuticals
Wow, does this work! I bought some retinol from a dermatologist and it was very mild, so much so that I wasn't sure if it was really working (1.0 strength). I thought heck, why not try this as I like all the SkinCeuticals line. I used it 3 nights in a row thinking my skin can handle it since my last one was a 1.0. After 3 nights I was peeling like an onion...LOL! So I scaled it back to every 2 or 3 nights and have very little peeling plus add the SkinCeuticals 2-4-2 on top of it. It's only been a couple of weeks into using this but I'm seeing results already. I have aging skin with sun damage and occasional adult acne so this is a good product for my skin. LovelySkin Customer
Verified Purchase
Buy this!
If you are like me and reading every review to make sure this product is worth it, then I can save you some time. Purchase this product. I used it last year and saw results on my 37 year old skin the first morning. The first tube helped reduce my brown spots from literally never using sun screen (moms please teach your daughters) by at least 40%. I then tried a few other retinol products to save a little money. Came back to Skinceuticals 1.0 and getting great results again. DrSarah
Verified Purchase
Anti-aging
Love this product - works well but be careful with how much you use as it can be very drying. LovelySkin Customer
Verified Purchase
Obsessed
I use it 2x a week usually and I can honestly see so much of a difference in my skin. I am obsessed with this. tetemik
Verified Purchase
Best Retinol!
I've been using this at night and am loving the results so far! Retinol 1.0
I have combination skin. I use this every night and follow it with an adequate moisturizer. A dime size is all you need! I have not had any burning, peeling or dryness issues. My skin adapted to retinol after using the lower concentration for one year. Transitioning to the higher strength has not been problematic for me. LovelySkin Customer
Verified Purchase
No nonsense
I am 42 and have never had botox, fillers, etc. but have used retinol products since my late 20s and have very, very few fine lines despite being fair with a lot of sun exposure. This definitely kicks the retinol game up a notch. I peeled at first, although I used retinol for many years before, but it's been effective. The Skinceuticals brand is excellent in general, and this is the strongest thing I know of on the market before going prescription. If you have sensitive skin, back away though. Great for maintaining a bright complexion!
I have been using Retinol in between periodic Retina Peels for 20+ years. I have tried many brands and have found SkinCeuticals to maintain the exfoliation with longer periods between professional Retina Peels saving me time and $$$. If you have never used Retinol I would highly recommend starting with a 0.3 strength and gradually increase as your skin tolerates. Wear sun screen!! LovelySkin Customer
Verified Purchase