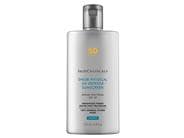 Reviews For
SkinCeuticals Sheer Physical UV Defense Sunscreen SPF 50
$34.00
120 Results
Great Protection
I have had melanoma and use this sunscreen each morning before outdoor exercise. It initially has a white cast but blends easily and disappears. Lightweight but does the job! Later after showering, I use SkinCeuticals Physical Fusion (the tinted version) on my face and use this on my neck. (This is less likely to leave any traces on my clothing.). Love both products and highly recommend! LovelySkin Customer
Verified Purchase
I prefer the tinted one
On my caramel complexion, I can't say this is completely sheer, but it's mostly sheer. I've resigned myself to mainly wearing it with foundation; however, it controls oil better than any product I've ever used! For that reason, I decided to keep this, and it's become a holy grail product. I'm usually a total grease ball by 10 am, but with this I barely have to blot my face at all during the day. The fact that it keeps dark spots at bay and controls oil is a huge bonus!! But I prefer the tinted one.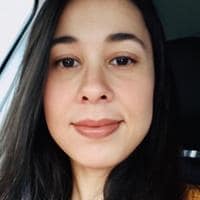 Perfect
I have resisted using this because it contains Titanium Dioxide in addition to the Zinc. In the past I have had trouble with clogged pores from Titanium Dioxide. This didn't do that. I am in my sixties and have moderately dry skin but am still subject to the occasional breakout. After reading through many of the reviews stating that this was very light I decided to place an order. It is light, non greasy, melts into my skin in record time and doesn't leave a shine. My skin is very fair so I never get a cast from mineral sunscreens. It certainly wasn't an issue with this one. Although I usually use a tinted sunscreen sometimes I just want a simple sunscreen that I can blend in and have it look exactly like my skin. This is perfect for that LovelySkin Customer
Verified Purchase
Sunscreen
Like that it's not greasy... LovelySkin Customer
Verified Purchase
Happy with new product
I was initially disappointed that the SPF 30 sunscreen I have used for over 20 years was discontinued. I ordered the SPF 50 sunscreen and I am happy with the new product. It is very light and goes on smoothly. Villager111
Verified Purchase
So light and it works!
I've been using this sunscreen for many years and I love it. It is very light and absorbs into my skin quickly. I use it on my face and also my body. Highly recommend it. LovelySkin Customer
Verified Purchase
Excellent
I love it! it's not greasy and light, it's like you don't have anything on your face and the most important don't break me out and moreover help me to calm down my face. leaves a slight white residue
I normally wear the tinted SkinCeuticals 50 sunscreen but with the pandemic and wearing a mask, I switched to the non-tinted version. This is a very good sunscreen, but it leaves a slight, white residue once absorbed. The sunscreen is lightweight, absorbs quickly and doesn't irritate my rosacea. Having tried at least a dozen mineral sunscreens, I have never found one that doesn't leave your skin looking slightly white. LovelySkin Customer
Verified Purchase
Love this product
I love the texture of the sunscreen. It is light and smooth. It does not make my face appear white. I use it under my foundation. It also protects really well from the sun. LovelySkin Customer
Verified Purchase
Great sunscreen option
I really like this sunscreen. The product is slightly tinted, and blends into the skin quite well. It takes about 10 minutes to absorb into the skin, and looks very natural. Most importably, it provides good protection from the sun. A bit pricey, but it lasts a long time. LovelySkin Customer
Verified Purchase
Not impressed
I heard so many good things about this and finally bought it but ended up disappointed. Not because of lack of protection but on me it left a white cast that I felt made me look sick. I was also hoping for more of a moisturizing feel when this to me felt more like a primer...silicony. I also purchased Colorescience Sunforgettable at the same time and love that one. LovelySkin Customer
Verified Purchase
Enjoy this Sunscreen
Great sunscreen that doesn't sting my skin. I do have to put my moisturizer on first to make sure it goes on smoothly. If I don't I have to use twice as much sunscreen to cover my face. Not really a problem though. LovelySkin Customer
Verified Purchase
Zero burn
I've been using their tinted physical sunscreen for a while but thought I'd give this one a try. It's a keeper. Yes, it needs to be rubbed in, but after that, there is little to no cast. Feels slightly heavier, more emollient, but my skin does not mind. Wore this to the beach last weekend and zero burn. LovelySkin Customer
Verified Purchase
Best sunscreen for sebaceous hyperplasia!
This is the only sunscreen that I will ever use. It is absolutely perfect for people that have sebaceous hyperplasia. I have tried others ones but nothing comes close to this one. It is non oily at all. Feels great on your skin. LovelySkin Customer
Verified Purchase
Skinceuticals Sheer SPF 50
Ive had numerous trial and error with various sunscreen brands until I discovered Skinceuticals Sheer Physical UV Defense Sunscreen SPF 50. It is extremely liquid giving me the ability to spread and glide over nicely and goes a long way. I took one star off because I would recommend better container and/or cap to better control it's flow because liquid come out fast and is prone to spilling. I don't mind taking little extra effort to carefully pour it on my hand. Im buying it again! LovelySkin Customer
Verified Purchase
Love this
For awhile I couldn't get this and was only using the physical fusion. The tint on that is nice, but it always feels heavy or somehow dirty on my skin. This feels clean. LovelySkin Customer
Verified Purchase
Excellent product!
I love the skinceuticals sunscreens with SPF 50. I use the tinted in the fall/winter and now the sheer for the summer!!! mcharlieb
Verified Purchase
Skinceuticals Sheer Physical UV Defense Suncreen SPF50
This is a must for everyday use. It goes on so smoothly and I absolutely love it! Love this sunscreen!
I love this sunscreen! It is very light, goes on smoothly and is easy to apply. It doesn't leave your face pasty white and gummy feeling. Absorbs nicely. Used for years
This is my favorite sunscreen my rosacea and extremely sensitive skin. I also call it my primer because it works to minimize pores and help my foundation go on smoothly. My skin is dry and so I do apply it over moisturizer. Frdsgrl
Verified Purchase
Smooth texture and long-lasting
I just love the light texture and smooth application of this SPF 50 sunscreen! It layers well under foundation without feeling heavy or cakey. A little bit goes a long way, so this product is worth the investment. BaseballMom
Verified Purchase
4 star
I love the silky , soft , light weight texture. I would give it a 5 star for that reason, one draw back is , in some places it does leave a white residue on the skin. That is the only drawback. But if you make sure to rub totally in, it's a 5! Italiaxoxo
Verified Purchase
Good not perfect
I did like that it doesn't burn at all especially after my skin was so delicate after laser resurfacing. I started wearing this 1 wk postop. It's thin and pats on really well and doesn't leave my already oily skin looking like an oil slick. Huge plus for me. But it does leave a slight white cast on your skin. I could care less on my everyday "running errands" activities because I just need protection. I'll be trying/buying the tinted version to use when I actually need to be presentable socially.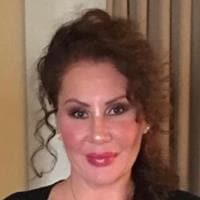 Vivianlr40
Verified Purchase
SkinCeuticals Sheer Physical UV Defense Sunscreen SPF 50
I purchased this by accident. I usually purchase the tinted which I love. This is good, but I prefer the tinted as it goes on easier. gocammygirl
Verified Purchase
White cast
I really wanted to love this sunscreen, but I'm sad to say I don't. 1/4 a tsp is what the face needs to get the full SPF protection but this sunscreen gives me a white cast even when rubbing it well and waiting 20 minutes. Applying makeup makes my skin look ashy. Will only use for my neck and chest but will not repurchase. LovelySkin Customer
Verified Purchase