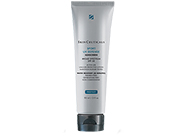 Write a Review - Receive 50 Rewards Points!
Tell us your thoughts about SkinCeuticals Sport UV Defense SPF 50 so we can help you find the right products. With your review, you'll also receive 50 Rewards Points. Please note that it may take up to 72 hours for a review to appear on site. All reviews are subject to moderator approval.
Write a Review
17 Results
Excellent pool sunscreen
I have been using skinceuticals regular tinted spf 50 moisturizer for years. This sport defense is great for the beach or pool where you need a little more protection and longer wear around water and sweating. It is very light and does not clog your pores. Great product!
Smooth and Safe
Using Skin Ceuticals Sport UV Defense SPF 50 is a winning move. The lotion feels rejuvenating on your face and it works to protect you from the sun. Try it, you will be pleased you did. --An Aging Redhead
Great sunscreen
Yay SkinCeuticals. This is my new favorite sunscreen brand. All of their sunscreens are wonderful, and this is no exception.
The best
I have been using this product for 10 years, old and new formula and have been pleased. It does not cause my eyes to sting or water as others did while doing sports and it makes my skin look good while protecting from the sun. I use it every day.
Very good sunscreen
This sunscreen absorbs very quickly and it doesn't create white material stuffs on my face. I use it for my lunch trim swimming and I am impressed that I don't get too much sun burn. Love it and I will definitely buy it again.
Skin ceutical..uv soft 50
Love it...I wear it under my moisturizer and it feels light and it doesn't shine...I spend between 4 an 5 hours doing sports...I love it!
Great Face Sun Defense
Makes my skin feel great - even works well with makeup (almost like a primer). Lasts a long time and no sunburn!
Great Product
I have used Revision and I still like it but I got a sample of this product and found it covered better than Revision. I switch between the two depending on what and where I am going.
Great product!!
This product goes on smoothly and easily and really protects the skin during active times. I am really happy with it.
Sport SPF 50
I have been using SkinCeuticals for many years. My dermatologist originally recommended Physical Fusion SPF 50. She recommended the product because I have fair skin and burn easily. I had been getting blisters on my face from the sun and a lot of scarring from it to. I liked the Physical Fusion because it was thin, not oily, slightly tinted and had a high SPF. I decided to try this Sport UV Defense version because I found that the Physical Fusion stung, many times when I applied it and my face was irritated a lot (probably not just from the sunscreen). I also wanted to try this because my job requires me to spend eight hours in the sun, where its hot, windy and I am only shielded by the sunscreen I wear and a hat. I do not have the time to re-apply sunscreen so the morning application is the only sun protection I apply. I found that this product worked better for me than the Physical Fusion did. It stayed put longer with all the sweating that happens from walking around for eight hours in the sun. It also did not sting on my face like the Physical Fusion does. This is a lot thicker than Physical Fusion, much like normal sunscreen. I use it as a base before I apply my make up and set it with a 50SPF powder. Doing that makes it not look oily and gives me the extra sun protection I need. (Even if you dont set it with a powder it doesnt look super greasy like a lot of sunscreens do). I decided to try this out for a week - and two days on the job, in the sun, before reviewing it. Because I have such fair and sensitive skin I always return home with a sunburn. This was the first time I didnt really notice any sunburn, stinging or redness in a long time. I will probably continue to use the Physical Fusion on days where my sun time will be more limited and this Sport UV Defense for work days and long days in the sun... I would recommend this product for people who burn easily and have sensitive skin. I would suggest using a SPF Powder over it for extra protection though.
SkinCeuticals Sport UV Defense SPF 50
Ive used SkinCeuticals Sport UV Defense SPF 50 for everyday use for a few years (not just when working out). I suffer from melasma - so its important to keep my "T" zone protected - where I sweat the most. SkinCeuticals Sport UV Defense SPF 50 goes on a bit greasy, but I have dry skin and the greasy sensation doesnt last - and Ive never had problems with breakouts or clogged pores from this product. Another thing I like about SkinCeuticals Sport UV Defense SPF 50 is that it doesnt crumble or pill up after application. To treat my melasma, I use other products under my UV defense and some sunscreens pill up, which looks horrible - and probably means the sunscreen is coming off. SkinCeuticals Sport UV Defense SPF 50 always goes on smoothy over other products. I mix it with a bit of skin tone coverup to give it a tan color because it is bright white when applied (I have an olive complexion) - with that that minor adjustment, it works great!
Sunscreen
We have been using this product for years. Love it. The best we found.
Feels great on oily skin
I have oily skin and most sunscreens make my skin look even more oily. But this product from Skinceuticals feels great on my skin and doesn't make my face more oily than it already is. It also has a slight white tint due to the titanium dioxide which would compliment any facial skin tone. I've used this product to go biking during hot sunny days and it works great.
Skincueticals Sport Spf45
Were from Texas where it is super hot & this stuff works great. It stays on and doesn't make you look like a ghost.
SkinCeutical sport UV defense45
I live in sunny arizona and a good sunscreen is a MOST here. My dermatologist recommended this product. It works great, rubs in nicely and clear, protects for about a good six hours and is waterproof. (Regular sunscreens only protects your skin for about three hours and can run in your eyes if you are sweating). SkinCeutical sport won't run in your eyes if you are sweating!!! It is great for everyday wear!! Would highly recommended this product for everyone to wear everyday!! Sunny AZ
SkinCeutical spf 45
Great product especially if you're outdoors a lot. I live in Arizona...and wanted something that would not irritate my skin and protect it.
Great product for this biker chick
My husband and I ride a motorcycle and both he and I use this product to help protect our face from harmful rays. It really stays on through hot and windy weather too. It was highly recommended by my dermatologist.