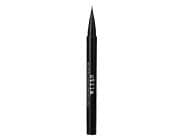 Reviews For
stila Stay All Day Waterproof Liquid Eye Liner
47 Results
Excellent
Excellent precision ivital2285
Verified Purchase
Excellent experience
I've had a very good experience with this eyeliner, although I often need to touch up by late afternoon. It lasts longer than most eyeliners I've used, but does not quite make it all day. The tip is quite fine, which makes the eyeliner easy to apply and allows the user to produces a nice slim line. However, it's pricey, and I'm not sure if I will buy again. I'm waiting to see how long the eye pen lasts. LovelySkin Customer
Verified Purchase
Not For Me
I had raccoon eyes by the end of my work day. There was really nothing water proof about it. It ran into my eyes and burned.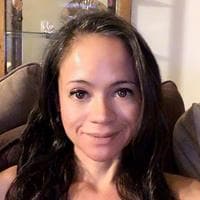 AgingGracefully
Verified Purchase
Best Liquid Liner
Stila is the best liquid eyeliner I've ever tried. Black is jet black and goes on smooth and easy! Pretty good
Brush is flimsy making it hard to get thin line. However it doesn't smear at all.. happy with the navy color. SuzieQ76
Verified Purchase
Great waterproof eyeliner!
This stuff works miracles for me! I live in southeast Texas where summers are very hot and humid. Many products I have tried failed the sweat test, but this eyeliner stays put through all the heat, sweat, and even swimming. I highly recommend, and will definitely purchase again. WorldStandsStill
Verified Purchase
Great eye liner
I loved this eye liner - the brush is very thin, and short enough to make lining very precise. The color is distinct and it stays on throughout the day. LovelySkin Customer
Verified Purchase
Love this
My favorite eyeliner - stays put but is easily removed at night. LovelySkin Customer
Verified Purchase
Easy application
The tip is very fine so it's easy to apply liner as thinly as you would like. It stayed on all day without smudging and easily cleaned off. Lfactor
Verified Purchase
Stila waterproof eyeliner
I really like this eyeliner. It is easy to apply and it stays put! LovelySkin Customer
Verified Purchase
Waterproof as described
This goes on really nicely and is waterproof as described. CWBurton
Verified Purchase
Best eyeliner ever
Easy to apply nice think liner. Stays all day!! Thegoldbergs925
Verified Purchase
Love this in black!
I absolutely love this eye liner. I'm able to make a thin line or a thick line so I'm not sure when reading other reviews that talk about how thick the line is. My only negative comment about this product is when I've purchased the Smokey Quartz it only lasted about 3 weeks, there just isn't much product in it for some reason and that was all 3 times I purchased it. As for Intense Black, it lasts me months. So worth the price and stays put all day. Better than Channel
I have recently started using liquid eyeliner. I am 67 years old, so small wrinkles are starting to appear on my eyelids. After trying a few other brands, including Channel, I like this one the best. Even with my slight tremor I find it easy to apply and does not smear throughout the day. Try it; you'll like it! FancySusie
Verified Purchase
The Best!
I love this liquid eyeliner! I typically will do neutral eyeshadow all over my lids, then a colored pencil eyeliner a little thicker/smudged, and then ever so lightly add a fine line of Stay All Day liquid liner (the key is to do this in "brown*) right next to my lash line. Follow with some black mascara to curled lashes, and *VOILA* perfect eye makeup every time! I've tried many others, and this is the best! I especially like that I can get it in brown, as black is too harsh for me. True Waterproof Liquid Eyeliner
I love it!! I have been using Stila for several years now and have them in different colors. It's easy to apply, no tugging and it last! Stila all day waterproof Liquid Eyeliner
I loved the fine tip, but after only a couple of weeks, the color was barely there. Totally gone in such a short time. LovelySkin Customer
Verified Purchase
Easy Eyeliner
Easy to use, nice color, and not messy like powders and pencils. Liquid eyeliner is the way to go. This is a very nice one! LovelySkin Customer
Verified Purchase
Really stays all day
This eyeliner lives up to its name I love it!!! I already ordered another one to make sure I'm never without it!!! stila liquid eyeliner
Great waterproof eyeliner. Precise & does not smudge. Also, lasts a lot longer than other liquid eyeliners I have used. I would definitely recommend this. LovelySkin Customer
Verified Purchase
Eyeliner
This was difficult to apply since I am older and unfortunately have more wrinkled skin. It goes on thick and is not easy to correct. Probably OK for someone more experienced at applying eyeliner but not for me. I'll stick to my crayon type eyeliner that is easier to correct when making a mistake. LovelySkin Customer
Verified Purchase
Fan of the liner not the color
Love the liner. Was hoping this would be a lighter brown. This is closer to brown black than brown. LovelySkin Customer
Verified Purchase
Good so far.
I had an eye liner I loved but it is not longer being made. This is the closest I can find and so far so good. The container is smaller in diameter than my other one so that is the only thing I am trying to get use to when applying the eye liner. It does last me all day which is nice. LovelySkin Customer
Verified Purchase
Long stay and smudge free eyeliner
I use the Stila eyeliner in the darkest shade of black. Easy to apply. Goes on smoothly. Does not bleed or smudge. Stays for 12 hours at least, probably longer. Can be removed easily. Will buy again. The best
This is hands down the best waterproof liquid eyeliner I have ever used. It stays put ALL day and doesn't irritate my eyelids. It also comes in a great variety of colors and really glides on smoothly. Have purchased several in different shades. LovelySkin Customer
Verified Purchase