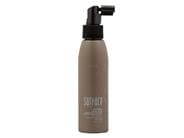 Reviews For
Surface Awaken Scalp Elixir
$32.93
7 Results
Not sure
I'm not sure how well this worked. I ran out pretty quick following the instructions. I do have some new baby hairs, the whole kit is pretty expensive and I'm just not sure how well it works. Good product
This stuff works! I have tried several other brands without noticeable results. This together with the Awaken therapeutic treatment worked wonders on my thin hair from stress related fallout. I've got a lot of new hair and this also gives it some lift without stiffness or stickiness. LovelySkin Customer
Verified Purchase
It's OK
I got this in hopes of adding a little moisture to my scalp between washes. The nozzle is really effective at dispensing a mediocre product. It does the job, but I doubt I'll purchase again. I will keep the bottle to reuse with other more effective products. BirdieKitKat
Verified Purchase
Great product!
Smells great and works well with other products in this line. Love the way it makes my scalp feel. LovelySkin Customer
Verified Purchase
Did nothing for me
This is more of a dry shampoo feeling on the scalp. However, it did nothing for me. I have been using a majority of the products since December, and this is not one I would order again. I have used a few times. It may be good for others as everyone's hair type is different. LovelySkin Customer
Verified Purchase
Surface Awaken Scalp Elixir
Gives my hair lots of body. Love it. Feels good on scalp
I like how my scalp feels after using this product. I can't say for sure that I see a difference in my hair yet, but it makes my scalp feel amazing LovelySkin Customer
Verified Purchase