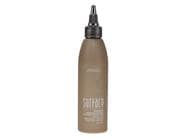 Reviews For
Surface Awaken Therapeutic Treatment
$63.68
16 Results
Very disappointed
I did a lot of research before purchasing this product, and I'm very disappointed. It burns my scalp. The areas where the product touch's instantly turns red. I haven't noticed any different in my scalp or hair quality. LovelySkin Customer
Verified Purchase
Healthy hair
Have seen an improvement Iin the strength and overall health of my scalp and hair! Amazing
I have experienced great results with Surface shampoo, conditioner and the Awaken treatment. Not only did it stop my hair loss but I have substantial new hair growth. I highly recommend all Surface products. LovelySkin Customer
Verified Purchase
Wow!!
I've only used this a few times but I feel it working. It has an acceptable smell, unlike what I read on other reviews, and doesn't overpower. I look forward to seeing new growth. LovelySkin Customer
Verified Purchase
Surface Awaken Therapeutic Treatment
I have been using this treatment for about a year, I have noticed a difference in my hairline which was thinning due to maturity. My hairdresser suggested the a.m. and p.m. treatment...I plan to begin the full line of Awaken products soon. Worked for me!
I use this treatment along with the shampoo and the conditioner after a recommendation by my stylist. We both have noticed new hair growth so I will continue to use. Ireland
Verified Purchase
Not sure
So I went the the kit and decided to buy the treatment when I ran out, since the bottle it came was, wasn't that large. I'm not sure if it's working yet. I have a few baby hairs growing,. I do like that it's light not sticky and has a subtle smell. I may or may not order again depending on my results. Definite Difference
This along with the Awaken Scalp Elixir have worked wonders on my thinning hair. I have new hair, growing quicker than before, and it has more lift from the roots without stiffness or stickiness. Definitely on my repurchase list. LovelySkin Customer
Verified Purchase
Can't live without it!
Love this product. Have build-up and itchy scalp, (maybe psoriasis) and I massage this onto my scalp every morning and it keeps the itchiness and buildup up under control. LovelySkin Customer
Verified Purchase
Awesome!
One of my favorite Awaken products! I use 2x a day and love the way my scalp feels afterwards. I use this with the shampoo and scalp mask and love seeing the new baby hairs growing in! LovelySkin Customer
Verified Purchase
Surface Awaken Therapeutic Treatment
Love, really helps with new hair growth. SURFACE AWAKEN Theraputic treatment
This is the third part of my daily hair treatment. I have blond, fine hair and the entire Surface treatment line has made my hair fuller and healthier. I realize this line of products seems expensive but when you realize how much you value your hair and the end result, you'll be glad to spend the money on these products. I've tried many, many other products and this one has given my hair the very best results. LovelySkin makes purchasing this easy, fast and with good pricing. LovelySkin Customer
Verified Purchase
LOVE
LOVE - LOVE - LOVE. This line has done wonders for my hair. Dealing with Chemo. All the hair in my front line came back. My length is the longest it's ever been and healthy for curly wavy hair. I don't apply daily I use 3 times per week and the bottle last. You don't need a ton of product. LovelySkin Customer
Verified Purchase
Makes my scalp feel good
I cannot say for sure that my hair growth has increased really. However, I do like how it makes my scalp feel. My scalp gets really itchy, and when I use this product it reduces the itchiness. LovelySkin Customer
Verified Purchase
Really helps hair grow
I've used this product for quite a few years. It really makes my hair grow, and I believe it is helping to prevent further thinning LovelySkin Customer
Verified Purchase
Great Product
I've been going to an Awaken salon for about 9 months. I finally purchased some of the Surface Awaken products, including the treatment. I'm very pleased with it. I have baby fine color-treated hair, and the products not only preserve my color, but makes my hair appear thicker. LovelySkin Customer
Verified Purchase