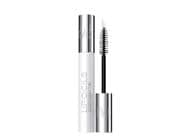 Reviews For
Talika Lipocils Expert
$60.00
6 Results
Not for me
Unfortunately this product is not for my very sensitive eyes & I'm sure it is a good product & a lot of my friends have had great success but just not for me Best product ever!
I love this product and notice rapid eyelash growth and length within 3 weeks using product!!! Worth every penny! LovelySkin Customer
Verified Purchase
Compared with the regular Talika Lipocils
I've used the regular Talika Lipocils, off and on, for years. When I notice stubby lashes or breakage, I do think that the product works to fill in growth within about two or three weeks when used twice a day. I used it once a day for maintenance. I bought this Expert version to see if it made any difference when using on my once daily maintenance routine. After using this for maintenance for about two months, I have noticed no change from using the regular Talika. The Expert version has the applicator tip that makes it much easier to apply the product to the roots of the lashes. However, when the tube was new, too much product came out, and the product ran into my eyes and started stinging I'm now very careful with application and fan some air on my face so that it dries faster on my lash line. Another downside to the applicator is that I find it difficult to apply the product to my inner lashes, because the applicator tip is in the way. Talika does help me somewhat with lash regrowth I am still unsure whether I would re-purchase the Expert version over the original. LovelySkin Customer
Verified Purchase
Love Talika
Have just begun to use Talika - two weeks- and already my lashes are coming in thicker and darker. Looking forward to having them grow longer! LovelySkin Customer
Verified Purchase
Dry lash help
As I have aged my eyelashes are dryer. Wearing this during the day in between mascara days has really helped moisturize and keep my lashes healthy. I'm almost 65 and appreciate the Talika product! LovelySkin Customer
Verified Purchase
Length at its best!
I truly see a difference in the length of my lashes! I somewhat see a hint of deeper pigment and hope this progresses! Length in its own has helped so much and is so worth the daily routine! LovelySkin Customer
Verified Purchase