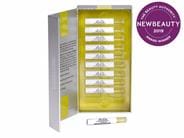 Reviews For
Biopelle Tensage Intensive Serum 40
$136.00
Bright skin
This serum is very moisturizing. I have been applying the serum nightly after having a medical micro needling procedure. My skin looks smoother and brighter. LovelySkin Customer
Verified Purchase
Are using after micro needling
Are using after micro needling. I like how my skin is healing faster.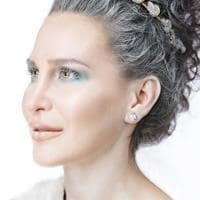 Works well
Recommended by dermatologist after microneedling to help speed healing. Seems to work well and the price was much better from LovelySkin Amazing for post-procedure nourishment
I cannot say enough about how silky this leaves your skin. It feels like brand new baby skin. It's amazing. Expensive, but fantastic for post-procedure. When I can save and splurge, I use this after a micro needling session. LovelySkin Customer
Verified Purchase
Biopelle Tensage
Great for use after Venus Viva skin resurfacing or micro needling. I can see my skin is tight with glow complexion Trizzie
Verified Purchase
Liquid Gold
Highly recommend this product to help nourish and hydrate your skin. I've used this after microneedling and it has helped my skin drastically! Please buy this..you won't regret it. LovelySkin Customer
Verified Purchase
Biopelle Intensive Serum
This product was recommended after having the Vivace procedure (microneedling). I used it at night for ten days. It is very soothing. The worst designed serum "system"!
First of all, the vials are nearly impossible to break open. Terrible directions. Worse is the burning red rash I got above my eyes - after a week of medical ointment treatment, they still are red and stinging. BABS613
Verified Purchase
Visible results
Totally worth the money LovelySkin Customer
Verified Purchase
Worth it!
Favorite product, works really well for sensitive skin, dry skin, older skin. I recently had a laser treatment, I used this serum and it truly helped with healing time, skin looks radiant and nourished. Really battles those lines and wrinkles around the eyes and chin. Skin seems to heal from the inside out. LovelySkin Customer
Verified Purchase
Pure Gold!!
This product does wonders for my skin! I am 28 years old and have Microneedling done 3 times a year (for the past 2yrs) to treat my acne scars. I use this product after each session to speed up the healing process. Will never do a session without it! jessfree
Verified Purchase
Biopelle Tensage Intensive Serum 40
amazing results with repair after I burned my face with a glycolic acid peel -- just a few days and healed LovelySkin Customer
Verified Purchase
Great product
I had a laser treatment and my Dermatologist-suggested I apply this serum and I would heal much quicker. It feels so wonderful on the skin. I also applied it to my hands and they look much softer as well. I would never get another treatment without using this wonderful soothing product. I would highly recommend. Laujodrik
Verified Purchase
Love this stuff!! Dislike the price
My dermatologist suggested that I start using this product a few years ago, I used it for about a year and then stopped due to the cost. HUGE Mistake!! I went back to it which and it has made a huge difference in the brightness in my skin along with the appearance. LovelySkin Customer
Verified Purchase
Great for post-procedure skin
I purchased this after seeing that many dermatologists recommend this for post-procedure skin. I used it after an Radiofrequency Microneedling procedure, and it really was fabulous for calming my skin down. It seems to be a very effective product. It leaves my skin feeling great and looking bright. Biopelle Tensage Intensive Serum
This serum is absolutely amazing! I apply one vial daily in the morning after washing and toning. It nourishes and hydrates the skin, leaving it radiant and supple. My skin feels and looks great all day. The serum has a mild odor, but that dissipates in a few minutes. Allow it to penetrate completely before applying any other skin products. Be sure to turn the ampule inside out before squeezing the tube to crack it open. I use the entire contents all over the face and neck, but I avoid the eye area. I use all 9 vials, then switch to Biopelle serum in its place. I strongly recommend this product without any hesitation. I love it! LovelySkin Customer
Verified Purchase
Love this product
I have used this product for many years. I can tell the difference in my skin when I skip a week. This serum really works to clear and moisten your skin. I use it once a week, and you can see and fell results. It gives your skin a glow! LovelySkin Customer
Verified Purchase
Tensage Intensive Serum 40 Ampoules
This serum is like pure silk!! I use it while I use derma roller & it's amazing!! The next morning my skin is glowing! LovelySkin Customer
Verified Purchase
Amazing
Recently, I have gotten 2 Rejavapen treatments, my salon Jolie Visage used this after treatment. They sent one home with me and it's remarkable. My face was somewhat read from the procedure, but let me tell you, this product has moisturized my skin and immediately began toning my skin. I will be reordering to use on a regular basis. Love this product! LovelySkin Customer
Verified Purchase
Makes my skin glow
I love these ampoules - I use them in tandem with my derma-roller. At night - Usually once a week or twice if I want that extra glow. My skin feels wonderful - looks more plump, smooth, and glowing. LovelySkin Customer
Verified Purchase
On my second box and love it.
This serum is truly a magic! I loved using Obagi because it made my makeup so smooth which nothing else could do to me. But, when I took the makeup off, my skin looked so sensitive and bumpy red and not smooth. Although, If I ran my hands over my face, it felt smooth. I hope this makes sense. Anyway, I decided to stop using Obagi and use this serum with its soothing cream instead. This serum does give me a smooth and plumped skin, even without makeup. The lightening effect? Didn't so much notice. New acne scar is still there but will still continue to use it. I have been using the serum every other night switching back and forth between the serum and retinol, and I love the result I am getting very much. Great for after laser treatment
I had C02 laser done on my face and neck and it was pretty intensive on my skin. I started using this on the second day after my treatment to help with the healing process. After a couple of days, it really helped and my skin and it was soothing. I am starting to see a great improvement in my skin. I highly recommend it. LovelySkin Customer
Verified Purchase
Tensage Serum 40 Ampoules
Very hydrating and leaves your skin glowing. I love them and want to try the Serum 50 next time. LovelySkin Customer
Verified Purchase
Breakouts associated with Tensage 40 ampoules
I have noticed increased breakouts after using Tensage 40 ampoules. At first I thought the breakouts might have been caused by something unrelated to the tensage, but I took a break from the treatment just to be sure. After several days off, I started the nightly treatment again. And each morning following the application of tensage I noticed new papule/pustules on my face. This morning a large, red, papule was on the side of my nose. Im an aesthetician at a dermatologist office and we use this product in micro needling treatments and I apply it to patients after laser and microderm treatments. I have not heard of other complaints, only raves. Just wondering if anyone else has experienced breakouts after using this product? working so far
i have just finished the one week course of ampules. So far, my skin seems to be smoother and softer. I am waiting to see if these results continue to improve over the next three weeks with once a week application. The system is easy to use no itching, brining or irritation and no odor! LovelySkin Customer
Verified Purchase