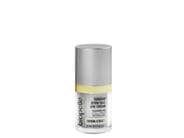 Reviews For
Biopelle Tensage S Cell Eye Cream
$130.00
Tensage S Cell Eye Cream
This is a really exceptional product. It has a lovely texture and goes on the skin easily. I am able to use it under the eye and on the orbital bone also. I am noticing a difference in discoloration and my under eye area feels a bit tighter. I will definitely continue to use this product, it is worth the price! Love it!
I've tried other eye creams but have come back to this one as my favorite!! In only a couple of weeks, I've noticed a definite difference in the softening of my eye wrinkles. I'll only get this eye cream from now on! LovelySkin Customer
Verified Purchase
A New, Wonderful Eye Cream!
Many eye creams did not miss lines beside the eyes. This one is working on the eye lines and makes me SO wonderful!! I love this and am moving it around the lines beside the lips...maybe that will work with both the eyes and the face lips~hooray! Very good product
Great product! Love it. Happy Eyes
I live in a very dry climate and I have sensitive skin and this product addresses both! The skin around my eyes is smoother and softer and it only takes a tiny pea-sized amount of the product to do both eyes. I highly recommend this product! Great
The best eye cream I have ever used. I am 67 and it is great for mature skin. LovelySkin Customer
Verified Purchase
Excellent product.
Love this product. Highly recommend Joejopbg
Verified Purchase
Enjoying the product
I've only been using the product for 10 days, but I can already tell a difference in my fine lines being minimized. LovelySkin Customer
Verified Purchase
Amazing!
I've used several famous brand and MLC eye creams but this cream is the BEST! After only two weeks using it at night you can totally see the difference. After three months, most of my lines are gone and the dark circles are less noticeable and lighter. LovelySkin Customer
Verified Purchase
Love This Product
I use this every night. It feels potent and seems to leave my under eye area smoother. Would recommend. LovelySkin Customer
Verified Purchase
Anti-aging
Very nice texture, easy to apply, layers well. My main concern is fighting fine lines and wrinkles, and this does an excellent job. I've been using this cream for a year, and I'm very happy with it. It's expensive, but worth it! Tensage
I have terrible dark circles under my eyes. I purchased the product in hopes to help minimize the appearance of darkness. I've only been using the product for a few weeks, and what I can say is it has softened the lines around my eyes.. the darkness doesn't appear as severe, but it's possible it's too soon for results yet. I know typically it can take up to 8 - 12 weeks to really notice a difference if a product works, but I am hopeful. LovelySkin Customer
Verified Purchase
Tensage
Seems to exfoliate the skin around the eye. I probably would like it to be a little more moisturizing, but I like the exfoliation. LovelySkin Customer
Verified Purchase
Fantastic
I love the this eye cream. In a few weeks, I can REALLY tell a difference. It is creamy and rich without feeling greasy as some other eye creams do. My crow's feet seem to be diminishing before my eyes, and I couldn't be happier! This is another product from this line which is a must have. Laujodrik
Verified Purchase
Loved it at first
I absolutely loved this when I first start using it. I saw immediate results near my eyes. I used it only at night. I am 48 and take excellent care of my skin but I do have the lines near my eyes from aging. After the second week of using it, the skin near my eyes become irritated. I assume I am having some type of allergic reaction to the product. I do not normally have sensitive skin. I am going to stop using it for a week and then try again maybe every other day. LovelySkin Customer
Verified Purchase
Tensage stell cell eye cream
I absolutely love this cream. It has truly made a differences around my eyes! I am about to turn 52, so I have a few lines around my eyes. This cream has softened my lines and minimized them--couldn't be happier with this product. I would highly recommend this product to anyone who want my youthful looking eyes! LovelySkin Customer
Verified Purchase