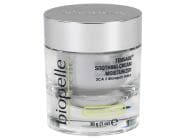 Reviews For
Biopelle Tensage Soothing Cream Moisturizer
$70.50
Perfect Lightweight Moisturizer
I've been using this moisturizer for about a year now. I'm in my early 30s and live in a relatively dry climate with dry skin. I mostly use this moisturizer during the daytime when I'm looking for something non-greasy and lightweight. It really lasts all day long and wears great under sunscreen or makeup. This is unrelated to the product, but I will always purchase from LovelySkin. They have the best customer service and I trust the quality and authenticity of the products they sell. LovelySkin Customer
Verified Purchase
Smooth moisturizer!
I love this product! No harsh fragrance and it blends in very smoothly. I believe I'm seeing positive results although I've only been using this moisturizer for several weeks. I highly recommend! LovelySkin Customer
Verified Purchase
Amazing results
My dermatologist recommended this product and I have been using biopelle tensage soothing cream moisturizer for over 4 years. The results are amazing. My forehead lines are gone. My skin is smooth and bright. I get asked often what facial products do you use. This moisturizer is light and not greasy. I highly recommend. LovelySkin Customer
Verified Purchase
great moisturizer
I love this moisturizer! doesn't break me out or create closed comedones while still providing enough hydration to keep my skin from peeling! LovelySkin Customer
Verified Purchase
Fabulous Moisturizer
It's very hydrating, spreads easily, and a little goes a long way. This moisturizing cream is fast absorbing and does not leave your skin feeling greasy. I've noticed a reduction in fine lines and wrinkles after one month of use. It also does not cause me to breakout which is a plus.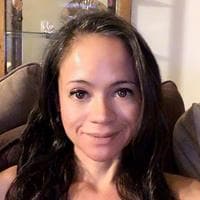 AgingGracefully
Verified Purchase
Holy!!!!!!
OMG! Outside the box! I had tried so many moisturizer, but nothing comes close to this soothing moisturizer. This moisturizer is so light, smoothing, and makes you GLOW. I have a combination skin and even the lightest moisturizer would make me so oily on the t zone and heavier moisturizer would either clog my pores or make my face greasy. I tried La Mer cream once because I saw my friend's skin looked so smooth and glowing and she recommended The La Mer to me but my skin never responded to The La Mer Cream like my friend's skin did. However, this Biopelle Tensage Soothing Moisturizer makes my skin so smooth and glow just like the result I wanted from The La Mer cream. Tensage Soothing Cream Moisture
This moisturizer has minimize wrinkles under my eyes and smoothed skin on the rest of my face. It is non-greasy and very light. It has not irritated my skin and has not caused redness or pimples. This is excellent, as I have very sensitive skin. After 3 weeks, I can definitely tell the difference. You get what you pay for and I will purchase again. LovelySkin Customer
Verified Purchase
Good moisturizer
I love this moisturizer! It's very light but does the job! it also lasts me a very long time which is also a plus for me. LovelySkin Customer
Verified Purchase
lightweight and so hydrating
This is the only moisturizer I will use on my face! So hydrating yet so lightweight. It absorbs into my skin right away and helps me glow throughout the day. Because its so light, I sometimes even layer it on under sunscreen or makeup during the winter. It is also made with quality ingredients. Highly recommended. LovelySkin Customer
Verified Purchase
Perfect - for quick easy routine
If you want to wash your face, put on a moisturizer and be done this is awesome. I used this for years when I was a busy mom. It is light yet creamy, absorbs completely and quickly while still leaving face very moisturized and does everything advertised. Now that I'm in my late 30s and have more time to dedicate to my daily skincare routine by using serums, I've decided that I don't need this pricey of a moisturizer. But I miss it! LovelySkin Customer
Verified Purchase
Soothing and Smoothing
I first tried this as a sample from my dermatologist. After the sample ran out, I was hooked. My complexion looked better immediately. Cant wait to try the other biopelle products with even higher SCA factors! LovelySkin Customer
Verified Purchase