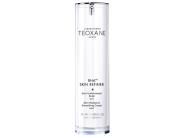 Write a Review - Receive 50 Rewards Points!
Tell us your thoughts about TEOXANE RHA Skin Refiner Skin Radiance Smoothing Cream so we can help you find the right products. With your review, you'll also receive 50 Rewards Points. Please note that it may take up to 72 hours for a review to appear on site. All reviews are subject to moderator approval.
Write a Review
15 Results
Love this product!
Recently added this to my beauty routine & I immediately saw an improvement in my skin!!!
Can't believe it
I am a real skeptic when it comes to miracle fix claims. This comes close. My discoloration from sun is disappearing and the fine lines on my cheeks and around my eyes are mostly gone after 10 days. It also seems to be shrinking my pores on my nose, as they are not as noticeable. It is expensive, but you only use a little once per day. Great stuff.
Very helpful for fine lines
I'm not going to say this is the miracle cream that my dermatologist claimed it to be, but it does help with fine lines. I have been using this and the Teoxane serum for almost a year now with definite results.
Great for sun damage
I received a sample with a prior purchase. I brought it on a 10 day vacation and was happily surprised by the results. I could see some fading of sun damaged areas that I haven't had any luck with even prescription products. My aesthetician even commented on how good my skin looked. Broke down and bought the full size when there was a 20% off sale.
Must have
This has become an essential part of my nighttime routine. It has softened any minor fine lines I have and my skin is soooo soft and glowing. Highly recommend.
So far so good
I been wanting to try this out but the price is a little high. Right when Black Friday sales came along I just had to get it. So far it doesn''t irritate my skin and my skin is smooth. I can''t really say as of now how effective it is but all I can say is I like it
Teoxane
Expensive but worth it. Use small amount and it will give you excellent exfoliation. Did not make my skin burn or make it red. Loved it.
Great product!
Received a free sample of this earlier this year and finally decided to try it! It left my skin feeling smooth with a noticeable reduction in my enlarged pores... I already purchased the full size during the sale and am definitely adding this to my skin care regime.
Teoxane Rha Skin Refiner Skin Radiance Smoothing Cream
I have used the whole product by Teoxane, and this smoothing cream is the best, which I used it with retin a, and my skin never turns red or dry, I will not stop using this product, I noticed my skin lines are less noticeable, and Smooth, I would recommend those who are using retin a or retinol or just as skincare, you will notice the difference, I use it four times a week.
Teoxane lives up to it''s name!
Teoxane RHA skin refiner skin radiance smoothing cream is designed to use at night. It gently exfoliates your skin while you sleep, resurfacing and leaving your skin smooth, soft and glowing. I have used this product for a year now. Originally recommend by my Derm Dr. I buy from LovelySkin now for convenience and the occasional sale. I have also used the serum and their RHA Age defense cream which is a wonderful moisturizer. Try it, you will not be disappointed.
Love this Product!
I started using this product and noticed within two weeks that my face looked and felt better. Fine wrinkles seem to fade and the texture of my skin feels and looks better. It works under your skin's surface because of the hyaluronic acid. This product is expensive and I do wish it was cheaper but it works.
Surprisingly effective, but gentle!
I was a little hesitant to try this product because it contains 10% glycolic acid and I have sensitive skin. I usually have a reaction to products that contain glycolic acid. But, this cream worked very well for me. I have been using this product for about 6 weeks and have had no adverse reactions yet. It noticeably lightened many of my sun spots while both smoothing and hydrating my skin. Gave it only four stars because it is a bit pricey.
Teoxane
Ill admit this is my first time using. Ive used for about a week and havent noticed any difference. Is a bit pricey but Ill keep using and see if it does anything for me. Im hoping I just need to give it time. It worked wonderful for a friend if mine. So lets hope.
Wonderful Product
I received a deluxe sample of this product with a purchase and I can tell you that after using it for about 5 nights, I am blown out of the water with what this product has done to my skin. I am 58 years old and have some serious sun damage-this product is so worth the price. I will be buying the full size. Thanks Lovely Skin for carrying this brand.
Teoxane RHA Serum
At 60 + I was concerned that my skin was showing serious signs of aging and did not look hydrated. I have been diligent in my skin care and have tried product after product to no avail. My physician friend suggested Teoxane RHA serum, which she said worked wonders for her. I was a bit skeptical because of the price, but she swore it was worth every penny, and I would see results in as little as two weeks. After just 7 days I saw plumping of my skin and the reduction of the appearance of my fine wrinkles, especially my crows feet. After 14 days my skin looked hydrated and even my deeper wrinkles looked less noticeable. I do not typically write reviews on products unless I am 100% sold, which seldom occurs. However in my opinion, Teoxane, despite the price, is definitely worth the money for the results it provides. I love this product!! Day by day my skin looks more refreshed, hydrated and wrinkle free. I use it am and pm with my regular products. The pump bottle is large and seems to last forever. I use the excess on my neck, but am ready to add another pump since it seems to be reducing the "chicken neck" wrinkles. There is no smell or stinging, and the thin gel spreads very easy over the skins surface.. I believe that no matter what product(s) you are using, this is a phenomenal addition to your daily routine. I am now receiving compliments on how I do not look my age. I have used the product for 5 months and continue to see improvement in my skin.