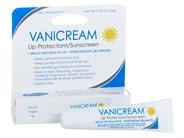 Write a Review - Receive 50 Rewards Points!
Tell us your thoughts about Vanicream Lip Protectant SPF 30 so we can help you find the right products. With your review, you'll also receive 50 Rewards Points. Please note that it may take up to 72 hours for a review to appear on site. All reviews are subject to moderator approval.
Write a Review
22 Results
Good Zinc Based for Lips
I really like this product. It is hydrating and has a high amount of zinc. I would give it five stars if it had less of a white cast, although this is expected with zinc based SPF products. Solid product. good protection on a long bike ride
I have tried many lip balms with and without SPF over the years and haven't been satisfied with one that lasts for at least 3 hours while riding in sun or wind. This one seems to last. I agree with other reviews that it goes on very white, and it needs to absorb a bit when applied. terrible product
This will leave a white film on your lips unless you are super careful to use only a tiny amount, which isn't enough to moisturize or protect. Even when I've used a proper amount it didn't feel like it helped chapped lips, so it's not even worth it to apply at bedtime. A waste of money, and I'm stuck with 2 tubes. safe and effective
Great to have a simple product to moisturizer my lips and offer safe sun protection Love!
I'm an admitted lip balm addict, so I knew I had to try this. I love how it makes my lips feel and love the SPF protection I'm getting. I read other reviews noting it can make your lips white. I do notice the white but just blend it in a little more, and I love the slight sheen it gives to my lips. Would highly recommend this product, especially those who spend a lot of time outdoors. Love it!
This is a great sunscreen that will protect your lips very well if you're doing all day activities outdoors. It has a high percentage of zinc oxide. Moisturizing SPF lip product
Other lip sunscreen products for some reason always leave my lips chapped and peeling, but Vanicream's lip protectant really knocks it out the park with moisturizing my lips while providing sun protection. My only complaint is that it does leave the lips a bit purplish due to the mixing of white zinc/titanium on pink lips, but I do my best to own the look as I work it on the runway of my life. Do try it! If it's too whitening, just use a bit less and spread it over the entire lips (or don't reduce quantity and take comfort in knowing most people won't notice from afar/work it on the runway of your life). Would repurchase! Seems to work
I purchased this because I have a venous lake on my lower lip from sun damage. I like the fact that this gets sort of absorbed into the lips unlike chapstick type products that sit on your lips and feel greasy. I then put lipstick on over it. It also has a higher SPF than the stick products. Hopefully, this will prevent further damage, but it's too soon to tell. Vanicream Lip Protectant
It does go on white. It needs to be rubbed in or used less often. It only takes a small amount, is a good value. Works well on wind burned lips. Perfect Sun Protection
I am always using lip balm and having one with sunscreen is a huge plus. If rubbed in properly, there is no issue with a white cast and it lasts a good while. I will be sure to bring on vacation! Great
It will show up white if your lips are cracked! Overall great emollient sunscreen for the lips. Vanicream lip cream
This is the best lip product. I use it for competitive golf and tennis to avoid sun damage and keep my lips moist. I give it to my best friends, but not the competition. Moisturizing
This is kind of a thin creamy ointment. It is really, really white. You really need to rub it in to get the white tint to disappear. It feels super moisturizing as a base for a heavier lip balm. Wonderful!
Yipeee! Finally! A lip protection product that works. I softens my lips, doesnt irritate them, and with a little bit of lip gloss it leaves no white cast. I trust this to protect my lips in the scorching Florida sun. Great for Sensitive Lips
Unable to put anything on my lips except Vaseline but Vaseline doesnt provide SPF protection. Vanicream was recommended by my dermatologist. Now I can get the SPF protection and a lip protectant with Vanicream. I love it! VANICREAM LIP PROTECTANT SPF 30
GREAT PRODUCT! Finally a lip protectant for people with sensitive skin. Vanicreams products are heaven sent. All of their skin care line i have tried are gentle and free of harsh chemicals. LovelySkin offers these items at very reasonable prices too. I will definitely be ordering more in the future. CHEERS! Gentle
So gentle I was able to use this without any irritation--and later gifted to my grandfather while he was in the ER. Moisturizing, but does need to be rubbed in to avoid appearing white unlike the new Eucerin SPF lip. I'm a Celiac
I'm allergic to everything under the sun. This so far working very well for me. Vanicream Lip Protectant 30 has been extra special. LovelySkin Healing Balm Unflavored is also good. Vanicream was specially recommended for me and I find it to be superb. Vanicream Lip Protectant
I have used Vanicream for about 10 years and find it the best for my sensitive lips. When I use lip cream with steroids, my lips get chapped to the point of cracking. I also like the sunscreen protection of Vanicream. I highly recommend this product for both protection against sun exposure and as a lip moisturizer. white cast
I like this company, and I understand that they put physical sunscreen in their products rather than the chemical ones to avoid possible sensitivity for people...but unfortunately I found that this, like so many products with physical sunscreens do, left a white cast on my lips. fortunately I only spent $5 on it, so it's not a big deal. Lip protecterant
Vanicream is very soothing and moisterizing. VC LIP CREAM
This is the first purchase of this lip protectant but our whole family really likes it so far.