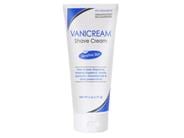 Reviews For
Vanicream Shaving Cream
$10.00
Vanicream shaving Cream
Would be nice if it could be heavier (greasier). LovelySkin Customer
Verified Purchase
Great shaving cream
Does not lather up like shaving cream, but does cover fully. Has a minor smell only if you hold it up to your nose, but you cannot smell it on your legs. I use it because I have a colophony allergy. LovelySkin Customer
Verified Purchase
Love This For Shaving
I am extremely sensitive to most products. I have been using this product for several years. No allergic reaction. I usually order multiple tubes so I don't run out. 2dreamgirl6
Verified Purchase
Great for very dry, sensitive skin
Whenever I use this cream to shave, I feel like I have shaved with a moisturizing lotion. Since I live in Colorado, my skin will dry out once out of the shower and fully dry, but not nearly as much as with a regular shave cream or lotion. It gives me a nice, close shave too with almost no irritation. Dermatologist Approved; Great for sensitive skin!
I work as a model and have used this quite often. No fragrance, doesn't cause breakouts, gentle and you can see where you are shaving, useful for defining beard lines. Recommended by my dermatologist. I have sensitive, oily skin sometimes prone to breakouts and this does not cause any issues. I don't look my age and am often complimented on my complexion. This helps me look photo-ready. All of Vanicream products are allergen-safe and doctor suggested. I also use their deodorant, which causes zero itching/irritation, too. Love This
This is great for sensitive skin without any of the chemicals and other junk you find in most products. I always like it because it goes on like a soft cream which is nice because I have dry skin, but the downside is that it doesn't always make the hair stand up so I miss patches sometimes. However, I will not stop using this because the other benefits are worth it. LovelySkin Customer
Verified Purchase
Not Suitable for those with Rosacea
I'm not even sure it is Rosacea that I have, but because it is the only shaving cream approved for use by the Contact Dermatitis Society, I tried using it multiple times. Unfortunately, it highlighted my razor bumps as much as about any other shaving cream. Since there is nothing remarkable about the shave, I suggest you look elsewhere. LovelySkin Customer
Verified Purchase
Okay, but
It's like many moisturizers, so it can feel a bit dry when shaving. LovelySkin Customer
Verified Purchase
Best shaving cream
I have uber sensitive skin and have tried most of the high priced organic shave creams and have not been impressed. This product works great and is so affordable! I get a nice smooth shave without any irritation. Really great product as all of the Vanicream products are. LovelySkin Customer
Verified Purchase
Vanicream Shaving Cream
Works great for shaving sensitive skin. Very moisturizing. LovelySkin Customer
Verified Purchase
best shaving cream
This is my second time purchasing vanicream. My shaves have been so much smoother no razor burns or bumps. The tube is big you only have to use a small amount on your face. I will continue to use this product. LovelySkin Customer
Verified Purchase
Smooth skin
Very nice shaving cream. It has worked great for shaving during the winter months when my skin suffers in Chicagos cold climate. Reasonably priced too. LovelySkin Customer
Verified Purchase
No irritation shaving cream
This shaving cream is a treat for me...I feel like it is expensive, but I can't use drugstore shaving cream...I get super itchy and irritated. for a while I just stopped shaving but in the summer that is gross. this product doesn't cause any irritation at all and give a good close shave. You can use sparingly to make it last. LovelySkin Customer
Verified Purchase
Smooth
This product goes on smooth and conditions the skin. No rash or razor burn. No weird smell. I really like it. LovelySkin Customer
Verified Purchase