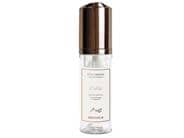 Reviews For
Vita Liberata Invisi Foaming Tan Water
$32.99
6 Results
So far, so good
I have sensitive and relatively fair skin. I did not experience irritation, which is a win. I also really like that this brand is aiming for clean formulations. From a performance standpoint, I did not notice issues with streaking and the color did not appear overwhelming or unnatural. I purchased the mitt, and would recommend. It allows you to apply without the rush/worry of discoloring hands. wnseven
Verified Purchase
Easy to miss spots
I really was hoping I'd love this product because you don't have to worry about a smell or staining on your clothes. Without a guide, it was hard to put on without missing spots and streaking. Sometimes, it would be too orange in areas that you over-applied. LovelySkin Customer
Verified Purchase
Like not love
Something about tint that helps you know where you have applied product. If you are careful with application, you will be happy with results. LovelySkin Customer
Verified Purchase
Foaming tan water
I was excited to try this product. It goes on easily, but I only used it on my face, so I don't know how easy it will be to blend on the body. And it just disappeared after a couple days. I can't say it's my favorite yet, but I liked it okay. LovelySkin Customer
Verified Purchase
Foaming Tan Water
This tanning is So easy to apply, doesn't have to wait to put clothes on. No streaking or smell!! My new favorite tanner! LovelySkin Customer
Verified Purchase
Tanning water
I saw online that this was a staff favorite and decided to give it a try. I love this product. It takes at least 2 applications before you will notice a tan, but it is the most natural looking tan that I have ever gotten from a self tanner. It doesn't turn orange and no streaking and no odor, plus it moisturizes your skin as well. I will definitely order this product again. LovelySkin Customer
Verified Purchase