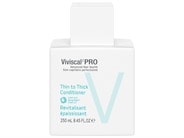 Reviews For
Viviscal Professional Thin to Thick Conditioner
$25.00
Thin to thick !
My hair has transformed from frizzy and thin to thick and healthy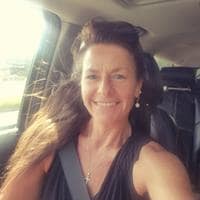 Love
Just like the shampoo I love this product! Though it is expensive and a smaller portion than I thought, my hair has a positive difference that is night and day! After the first use there was a huge difference! Will definitely buy again and recommend! LovelySkin Customer
Verified Purchase
Dense Hair - Easy Comb-Thru
I used Viviscal Conditioner after I had used Viviscal shampoo 2-3 times with no conditioner. I felt the ends of my hair were dry not from the shampoo but because I highlight my hair. When I added the conditioner, I still felt the increased density from the shampoo and my hair was more manageable than with just the shampoo. I will continue to use both of the products. LovelySkin Customer
Verified Purchase
Love it
Love the clean smell. Using the whole line my hair is so much thicker. Julesvern
Verified Purchase
Fuller hair
I have been using the shampoo and conditioner now for almost two months and can already see and feel a difference in my hair. Is much fuller and healthier looking. Abeachgirl
Verified Purchase
Love this stuff
Does at is says. Hair is soft and smooth and clean feeling. Vanessav
Verified Purchase
Viviscal Conditioner
Have been using this product for about 2 years. It makes my hair very manageable. All you need is a very small amount. It's not heavy and makes my hair look very full. LovelySkin Customer
Verified Purchase
Makes my hair flat
I tried this several times to be fair; wanted to make sure it wasn't the humidity drooping my hair....It smells pretty but is heavy and weighed my hair down. Not good for my very fine hair. LovelySkin Customer
Verified Purchase
Made my hair very dry..
I can't say whether the shampoo helped with hair growth because I had to discontinue using it. Made my already dry hair even dryer and more brittle. It also made it difficult to style. My favorite haircare products
Wonderful product. Highly recommend. My hair never was in a better shape. I love viviscal professional! Not for me
I've been using the shampoo, conditioner and tonic for About a month and still loosing hair. It does lather well. My biggest complaints are the square containers which are stiff and very difficult to get out product. LovelySkin Customer
Verified Purchase
Great hair thinning conditioner
A great conditioner product that helps thickens your hair and a great website to order it from Quality
Good scent and clean finish LovelySkin Customer
Verified Purchase
UNHAPPY WITH THE PRODUCT.
I ordered those products because my hair started falling out. Recently, I realized that it made my hair loss increase. LovelySkin Customer
Verified Purchase
Best conditioner I've used in a long long time - slowing the loss!
I have had hair issues for around 5 years and have been searching for something to help. Last year a friend suggested I try Viviscal Shampoo. It did wonders for my hair, slowed the fallout. I started having more fallout again recently so I tried the Viviscal Conditioner about a month ago. I was amazed! It not only slowed more fallout in the shower it enables me to comb through my hair after shower with no loss. I wish I had known about this 5 years ago. My hair does appear to be a bit thicker than it was.. I know it can't happen over night, but I am noticing it looks fuller and it gives me hope. I have stocked up on both the shampoo and conditioner as it has been on sale. I am very happy with my results and am hoping things will continue to improve. Thank you for your great products and your continuous sales which make it affordable. I highly recommend this to anyone who is having hair loss issues. Good luck! Noticeably Thicker!
I have tried a lot of different shampoo and conditioners to help my thinning hair. This brand is the very first that I've used where my hair appeared thicker after the first wash! The smell is fantastic too so I'm completely sold on this product! LovelySkin Customer
Verified Purchase
Solid addition
Never really used conditioner until now. Great addition makes my hair very soft and adds volume while I try and regrow some of it. I would recommend with the shampoo it's been 3 weeks now since I started the program and it's beginning to work. Thin to thin
I just wrote a review for the shampoo and the elixir I would not buy any of these products the conditioner made your hair nice and silky but it did not give you any body for the money I would never buy these products again they don't do what they say they do LovelySkin Customer
Verified Purchase
Viviscal Conditioner
Using this with the shampoo and it seems to thicken my hair. LovelySkin Customer
Verified Purchase
Viviscal condition
My hair felt fuller after only used once. I have oily hair so with other shampoos, the hair felt and looked very thin at the end of the day. Not with viviscal conditioner and shampoos, hair felt and looked full all day, even the next 2 days. Very happy with this products. Yelloworchid
Verified Purchase
excellent product
This conditioner gives my shining hair excellent bounce and texture Viviscal Thin to Thick Conditioner
I have just been diagnosed with Chronic Areata Alopecia. My Dermatologist suggested I try both this conditioner and its accompanying shampoo as a nurturing and healing product. First of all, I really enjoy the earthy scent that is good for either men or women. Just a bit of the conditioner really lathers well and feels a bit tingly on my scalp. I will say trying to comb through my wet hair is not the easiest with this conditioner, but I think that is what allows my hair to look fuller and more bouncy. I would recommend giving it a try. I have been using it now for a month. LovelySkin Customer
Verified Purchase
Good conditioner
Good for thin hair. Vivilover
Verified Purchase
Average Product
I didn't really notice a difference in the thickness of my hair with this product. The conditioner seems good. It is very thick and difficult to get out of the packaging. LovelySkin Customer
Verified Purchase
Loving it
Have used less than one month and already see big difference. Gammie59
Verified Purchase