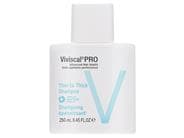 Reviews For
Viviscal Professional Thin to Thick Shampoo
$25.00
Awesome product
My hair started looking fuller after using tis product after a few weeks. Makes me happy. Beauty65
Verified Purchase
Viviscal shampoo
Smells great and seeing improvement after 2 weeks of use! Fingers crossed for continued growth. Not for me
This shampoo did not work for me. Actually the first few times that I used it I used the conditioner with it and in one day my hair was flat and oily feeling. Even going without the conditioner this shampoo did not leave my hair feeling clean. I definitely did not do any thin to thick for me. Viviscal Shampoo & Conditioner
I have been using this product since January 2021. I noticed my hair thickening however I don't see the bald spots filling in...I will continue to use product as I have 3 more bottles of both shampoo & conditioner! Dallasgal
Verified Purchase
Excited for Results
It has only been a couple of weeks & my daughter says she can see some results. I myself thought I saw a difference but did not want to say anything. I was so glad when my daughter spoke on this. So looking forward to the end of the 3 months excited already to see more results. I am using the shampoo with the professional supplement. Favorite shampoo
This stuff is amazing. I've started using this a few months ago and it has helped with hairs growth, thickness and length. This stuff smells amazing. Made my hair look thicker
Loved this shampoo and conditioner. Gave my fine hair body and volume. Great smell! LovelySkin Customer
Verified Purchase
Best Shampoo for thin hair
I've used Viviscal Pro Thin to Thick for several years. I tried many shampoo brands, that claimed to thicken or add volume to thin hair. They did not deliver. Viviscal Pro has delivered on this promise. While my hair isn't lavish, it is noticeably thicker. This has increased my confidence. And I like my hair. Viviscal Pro Thin to Thick works! I am a LovelySkin Customer. Mademoiselle
Verified Purchase
Review of Viviscal shampoo.
Viviscal shampoo is a game changer for my hair. I was noticing some thinning and using this product has helped immensely! Cindy1016
Verified Purchase
Love!
I bought the shampoo also and my hair has transformed from thin to thick and healthy I love it!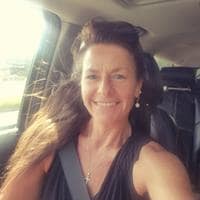 Love
Though this is expensive and a smaller portion than I thought, my hair has a positive difference that is night and day! After the first use there was a huge difference! Will definitely buy again. LovelySkin Customer
Verified Purchase
First Shampoo Difference
After I used Viviscal Shampoo he first time, my hair felt and looked thicker. I shampoo twice a week. I have used the shampoo a total of 4 times. I am pleased with the difference so far. My hair is thinning due to age and I have highlights about every 6-8 weeks. I hope what I am seeing is a change to the overall denseness to my hair and not just that it temporarily coats my hair. I am pleased enough to continue using it either way. LovelySkin Customer
Verified Purchase
Don't notice anything different
I purchased both this shampoo and the tablets at the same time. I have tried the shampoo a couple times and I've noticed it makes my hair look greasy, like I haven't taken a shower. I have a pretty oily scalp and need to shampoo every other day to have fresh looking hair. Bottom line, in my experience I didn't see any improvement linked to this product. I would recommend the tablets, they make a much bigger impact. Viviscal Professional Supplements
I have been using this for 3 months; I think my hair looks thicker and I like the way the shampoo makes my hair look and feel LovelySkin Customer
Verified Purchase
Good Product
The shampoo is a good product, and I am hopeful that my hair will thicken. My only suggestion to the manufactures is to produce a "thin to thick" shampoo that also protects color treated hair. I find that my hair color fades quickly using the Viviscal hair products, but my desire for a healthy head of hair is greater than my need to retain the color. Thanks. LovelySkin Customer
Verified Purchase
Love it
My hair is so much fuller. Love the smell. Julesvern
Verified Purchase
Amazing!
I started Viviscal along with the conditioner, the supplement pills as well as the elixir. It has only been about 3 weeks but I do notice a difference. My hair is thin to being with and after giving birth it was falling out here and there. I will continue using this product and hoping for great results. LovelySkin Customer
Verified Purchase
Fuller hair
I have been using the shampoo and conditioner for almost two months now and can see and feel a difference in my hair. It is fuller and healthier looking than ever before. I highly recommend this product. Abeachgirl
Verified Purchase
Viviscal Products
The shampoo works great, tales very little. I have noticed my hair is not falling out as bad. The conditioner works great also. It takes very little and my hair is manageable. It has a great aroma also. LOVE THEM BOTH LovelySkin Customer
Verified Purchase
Love this stuff
Love this Shampoo...great clean feeling and great smell....works as it says it does. Vanessav
Verified Purchase
From thin to thick
Been using this shampoo every day for about a month and it leaves hair feeling clean and thicker. LovelySkin Customer
Verified Purchase
Viviscal Thin to Thick Shampoo
BEWARE! Do NOT use this shampoo...it is very rough and drying. I used it several times and every time I used it the shampoo left my hair dry, course and frizzy, with lots of hair loss during the shampoo process! Not exactly what I had hoped for. Check with your hair care professional and use something that is Sulfite free. This has chemicals in it that are not good for the hair. LovelySkin Customer
Verified Purchase
Viviscal Shampoo
Have been using Viviscal shampoo for about 2 years now and absolutely love it. Since using I lose less hair than I did with my previous shampoo and it makes my hair look much thicker. LovelySkin Customer
Verified Purchase
Smells good
Has a pleasant fragrance and nice lather but doesn't do much for thickening. LovelySkin Customer
Verified Purchase
Shampoo
It made my scalp irritated and itchy LovelySkin Customer
Verified Purchase