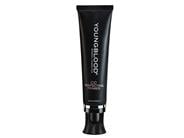 Reviews For
Youngblood CC Perfecting Primer
$36.00
41 Results
Best primer
I love this product. It is silky smooth and goes on effortlessly. It isn't oily like some products I've used in the past. Loallem
Verified Purchase
5 stars
I've been using this primer for a few years now. Sometimes I'll try a different brand if there's a sale, but keep coming back to Youngblood! LovelySkin Customer
Verified Purchase
Silky smooth
This tinted primer/moisturizer is very smooth on my skin. I do wish it had some sunscreen in it & that the coverage was a bit heavier. Probably great for younger women. I do love the smoothness and how my skin feels when I wear it. LovelySkin Customer
Verified Purchase
Silky primer!
Love this primer! Nice and silky to fill all the crevices and imperfections and give a clean canvas for makeup. Not sure about how it's going to effect my acne, used twice now and we will see. Okay
This is a nice enough primer. It is soft and silky and leaves a satiny finish on my skin. I like a bit mire coverage and think there are better values out there (tube is small). Lyndsay
Verified Purchase
Nice Glow
I use this after I apply my moisturizer and wear it alone with a touch of blush and lip gloss, it looks great and feels light and natural. I love it! LovelySkin Customer
Verified Purchase
Works Well
This is light and is a nice warm weather primer, New favorite
This is my new favorite primer. It goes on silky smooth. The tan can be used with or without foundation. I got it as a sample and quickly ordered the full size version after trying it. LovelySkin Customer
Verified Purchase
Hooray Youngblood
Youngblood has fantastic products. I especially find their mascara the best. The CC primer is also great, goes on smooth and makes your face look flawless. princess62
Verified Purchase
Awesome
I received a sample of this product and loved it immediately. Makes skin smooth. My foundation glides o perfectly over this primer. I also use alone on days I don't want to use foundation. Bichonfrise
Verified Purchase
Awesome tinted primer
Loved this new tinted primer!! Don't even have to wear much makeup with it! So smooth & pretty! LovelySkin Customer
Verified Purchase
Lightweight and does the job!
I am so happy I got to try this CC primer. I have tried it alone and under makeup and I was actually very impressed with how it works alone. It covers up lightly and it doesn't feel like you have something gooey on your face. My face didn't look shiny either. I recommend this if you're looking for a CC cream. Finally found something I will buy (and keep!)
I use Tretinoin cream and Obagi Professional C 10% serum and my skin gets dry. Most foundations I have tried not only too heavy, make me look overly made up and did not blend well onto my dry skin (despite the use of high quality moisturizers). Since I prefer a very natural look when I go out, this primer is the solution for giving me a more flawless look without being able to be detected and it glides on incredibly smoothly like nothing I've ever tried before. I have been experimenting for so long with various products that I virtually have given up until LovelySkin enclosed a sample; I couldn't be happier!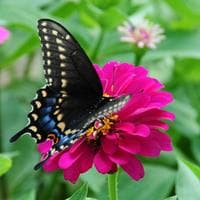 Great primer
Youngblood primer works very well for me. I apply it with a foundation sponge. I would recommend anyone who recurrently does not use a primer to try this product. Only drawback - Youngblood rarely goes on sale. Retiredteacher
Verified Purchase
Perfect Primer
This is the best primer I have tried to date. I purchased the tan for summer, but I will repurchase in natural next time. No breakouts and definitely keeps my foundation looking good through the long work days. Spiritgoddess
Verified Purchase
Great!
This works well as primer. It can also be placed over foundation as an airbrushed look. klynch85
Verified Purchase
Amazing!
This is by far the best primer I've ever used. It gives great coverage and gives your skin a silky feel. It's a great base, allowing other Youngblood products to be applied easily and flawlessly. LovelySkin Customer
Verified Purchase
Good primer
Good points are no breakouts caused by this primer, goes on easily and blends well, hides pores and smallest lines, no real color to blend with foundation. I am not able to use this without foundation due to sheer coverage. Overall, it does what it should as a primer. LovelySkin Customer
Verified Purchase
LOVE this primer/CC cream
I can't get enough of this stuff. It primes, conceals and hides my nasty pores. It does it all! I will definitely buy again LovelySkin Customer
Verified Purchase
Smooths out skin for nice makeup application
I first tried this as a sample and was hooked. It creates a nice, smooth surface for makeup. I find that my makeup doesn''t settle into my fine line wrinkles or creases on my face. I do find that I have to wait till my sunscreen has fully absorbed before applying. LovelySkin Customer
Verified Purchase
Amazing Primer
The more I use this primer, the more I love it. Smooths out skin, while adding a little color. Makeup looks fresh all day. Best primer I have tried. Youngblood cc perfecting primer
Goes on smooth, reduces pores and gives you a little tan LovelySkin Customer
Verified Purchase
Young Blood CC Perfecting Primer
I have purchased YB CC Perfecting Primer 3 times and highly recommend it. It provides a silky weightless base and prolongs the life of my YB Mineral make up. It allows me to use less makeup and creates a more luminous finish. The primer is also great to use on it's own, providing an even skin tone with a no make up feel! LovelySkin Customer
Verified Purchase
The best!
The Youngblood Primer is great! Application is very smooth. It's a "game changer" for me. My only complaint is that this company allows NO promotions. Full price always needs to be paid. BUMMER! LovelySkin Customer
Verified Purchase
Youngblood CC Perfecting primer
Wonderful, can wear this alone, without the need for additional makeup. LovelySkin Customer
Verified Purchase