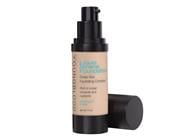 Write a Review - Receive 50 Rewards Points!
Tell us your thoughts about Youngblood Liquid Mineral Foundation so we can help you find the right products. With your review, you'll also receive 50 Rewards Points. Please note that it may take up to 72 hours for a review to appear on site. All reviews are subject to moderator approval.
Write a Review
20 Results
Love Youngblood
Nice product line, no problems with anything I've ordered from them. Very high quality and does the job. princess62
Verified Purchase
I prefer Youngblood foundation over Jane Iredale
I ordered Jane Iredale mineral foundation M6 from another website, and I received it in the mail about the same time as a free sample of Youngblood golden tan from LovelySkin. After using both, I prefer Youngblood Mineral foundation over Jane Iredale. Youngblood gives my skin a glow and does show fine lines or pores as the Jane Iredale mineral foundation. I'm returning the Jane Iredale, and I just ordered Youngblood mineral foundation in golden tan. I'm so glad I received the sample pack from LovelySkin when I ordered Obagi skin care products. Makeup Base
Very moisturizing and light weight. Perfect to wear over a sunscreen. LovelySkin Customer
Verified Purchase
Youngblood Liquid Mineral Foundation
very light; non-greasy; good coverage LovelySkin Customer
Verified Purchase
Best Makeup out there
Youngblood Liquid Mineral Foundation is by far the best foundation I have ever used, and I really like it. I am so glad I am able to purchase it here on LovelySkin. LovelySkin Customer
Verified Purchase
So-So
This was ok. It provided coverage and went on nice but did not add necessary moisture to my dry skin. Foundation doesn't stay in place
I tried this foundation and found that the coverage is light and doesn't stay in place all day. I prefer a full coverage foundation, so I wouldn't recommend this to anyone looking for the same. However, if lighter coverage is a good fit for you, this might work out well. I would also recommend going lighter on the shades, used the shade guide and my the foundation color I received was too dark. The consistency of the product was nice and didn't feel heavy, which is nice in a foundation. LovelySkin Customer
Verified Purchase
Clean and clear
Youngblood liquid mineral foundation is not only natural, but it goes on smoothly, looks very natural and stays on until you take it off. The creamy look of your complexion is everything you every wanted. Everything you ever dreamed of. The best part, it's affordable and easy to order. I couldn't be more pleased with the product. LovelySkin Customer
Verified Purchase
Wonderful Product!
I am in my 60's, have my fair share of wrinkles and sun damage, and for many years have had difficulty finding a foundation that worked with my skin. I truly love Youngblood's liquid mineral foundation! It does not accentuate my lines and wrinkles and helps to even-out my skin tone. I especially like the fact that it is not too heavy and applies well with a dampened makeup sponge. I would highly recommend this product! LovelySkin Customer
Verified Purchase
Best foundation I have!
I never heard of YB before until I saw it on YouTube. I am a makeup junkie, particularly with foundation. I am 45 years old, and make up doesn't go on as easily as it once did. I own over 35 different foundations, all higher end, in search of the 20 year old look I have been going for, lol. (I don't think I will find it). HOWEVER, this liquid minerals foundation is my favorite! I am a true medium with neutral undertones. I bought Golden Tan, and it was perfect for me. I also had a sample of sunkissed which also worked just as well. I have dry skin, so I don't like a full matte foundation on me. I could actually stop looking if I wanted to, but I love makeup too much to stop. I will absolutely order this foundation again when I do run out. I can't say that for any other foundation I own. I only wish there were stores that carried YB in my area. Thank you LovelySkin for the fast service and helping me pick a color. 😊 LovelySkin Customer
Verified Purchase
Youngblood Liquid Mineral Foundation
This foundation has amazing coverage and looks super natural - However, some of the ingredients have been linked to my skin breaking out so I had to go back to using Youngblood's loose mineral foundation which I like much better! Overall though, this foundation would be excellent for anyone who doesn't struggle with skin issues! LovelySkin Customer
Verified Purchase
My preferred foundation!
I have been using this product for a couple of years. It goes on smooth and blends well with my skin. I don't like heavy-looking makeup, and this is so light it doesn't feel like I have makeup on. LovelySkin Customer
Verified Purchase
Youngblood Liquid Mineral Foundation
I loved this foundation as it went on so smoothly and is so light you hardly feel like you have any foundation on. This is a product that I will definitely be purchasing again although it is a tad pricey. LovelySkin Customer
Verified Purchase
Average Foundation
I've been using this product only for a short time. It's a thin foundation which runs a bit. I love Youngblood products but this one is just average. LovelySkin Customer
Verified Purchase
Youngblood liquid mineral foundation
I love how this foundation covers evenly and is oil free. It only takes a small amount to cover my entire face. LovelySkin Customer
Verified Purchase
I love it!!
I had my makeup done for my daughter's wedding and the cosmetician used Youngblood Mineral liquid foundation and the primer. It looked great and I was sold. So glad I can get on the internet!!! LovelySkin Customer
Verified Purchase
Younger Look
This product is very easy to apply with fingers by itself or mixed with a moisturizer or sunscreen. It has a natural feel and look. I forget that I have been wearing it, as it lets pours breath and blends with original skin tones to make my face look younger. The container dispenses the right portion with each downward press. It is durable throughout the day, but washes off easily revealing healthy skin underneath even after many hours of wear. LovelySkin Customer
Verified Purchase
Youngblood Liquid Mineral Foundation
I so appreciate finding a foundation that is fresh and dewy on my face and doesn't settle in the creases of my face! I am 66 years old and have been searching for "light" coverage that looks natural and is also good for my skin! I work in a top salon in our area and a customer around my age was wearing this Youngblood liquid mineral foundation and it looked so natural and moist that I inquired as to what product she uses and ordered it immediately from LovelySkin! I so appreciate being able to buy top quality skin care items at an affordable price! Thank you! LovelySkin Customer
Verified Purchase
Amazing
Love this stuff!!! It doesnt even feel like anything is on my face. I absolutely love this! Such a great match to my skin tone too! Really like this foundation!
At first I didnt like it and stopped using it. I decided to try it again one day... since was in a hurry I mixed a tiny little pump in my palm with my SkinCeuticals 30 SPF which is white and mixed them together and it went on so easily and I had left over so I put it on my neck and chest and it was perfect. It blended everything together and didnt look like I had foundation on. I bought Caribbean which is a little dark for my medium skin but mixed with the zinc sunscreen its perfect. The reason I gave it four stars is because I had to figure out how to use it. You dont need very much! It has good coverage but not too much so that you look like a cake face. LovelySkin Customer
Verified Purchase