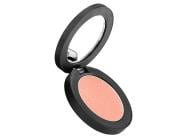 Reviews For
Youngblood Pressed Mineral Blush
$25.00
Mineral Blush
I just started using this brand and so far I love it!! Will be reordering in the future. DonSheila
Verified Purchase
A lovely shade of peachy-pink
As someone with extremely fair skin, blue eyes, and blonde hair, I get very tired of everything being pink (blush, lipstick, nail polish). This shade offers a nice peachy alternative to the pink that fair-skinned folks often lean toward. In fact, I often layer this in combination with a pink blush for a nice shadowing effect. MattieMae29
Verified Purchase
Beautiful peachy pink
Youngblood makeup never disappoints! This blush is beautiful, bright and natural. A little peachy which gives a healthy glow. However, I was a little surprised how small it was compared to other blush compacts I have purchased. LovelySkin Customer
Verified Purchase
mineral blush
I absolutely love this blush. It has great pigmentation and looks nice on my olive skin tone. I'm so happy I found a truly natural brand that does not contain any toxic ingredients. I will definitely continue ordering my future blushes from here! LovelySkin Customer
Verified Purchase
Blossom Shade
This is a beautiful everyday shade for me - fair skin, blonde hair, hazel eyes. You can layer if you want more color. The texture is very nice. fiveone5
Verified Purchase