Hot Products
3 Reasons to Love the New NIA24 Intensive Moisture Double Serum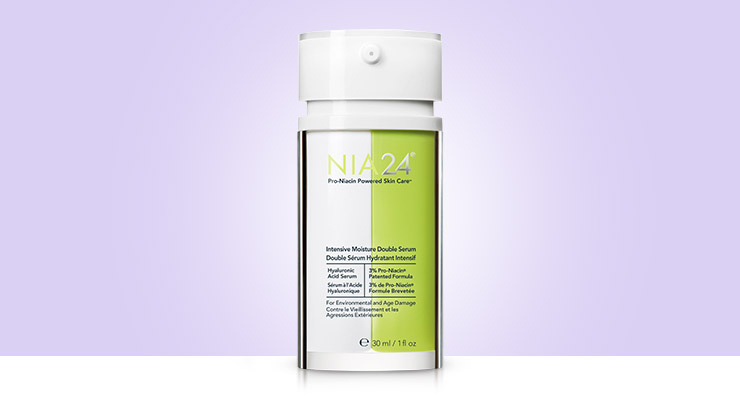 This week, NIA24 is launching their much-anticipated hydrating serum and we've got the scoop on what makes this product great. Here's what you need to know about NIA24 Intensive Moisture Double Serum.
1. This dual-chambered serum offers two treatments in one.
Inspired by the skin's oil-water composition, NIA24 Intensive Moisture Double Serum works in two phases to benefit your skin. The dual-chamber design keeps the key ingredients of this serum separated until you're ready to apply it, allowing you to enjoy the benefits of two products in one quick treatment. With the simple push of a button, the key ingredients combine to hydrate and plump your complexion.
2. The first chamber moisturizes and plumps skin with hyaluronic acid.
Hyaluronic acid is one of the hottest ingredients in skin care right now. With the ability to hold up to 1,000 times its weight in water, hyaluronic acid plumps skin by attracting and holding onto moisture. NIA24 Intensive Moisture Double Serum includes six unique types of hyaluronic acid of various weights and sizes for optimal hydration, including:
Hydrolyzed hyaluronic acid to instantly hydrate for softer, smoother skin
Encapsulated, slow-release hyaluronic acid microspheres to visibly reduce the appearance of fine lines and wrinkles
Cross-linked hyaluronic acid to replenish the skin's natural moisturizing factors and deliver lasting hydration
3. The second chamber strengthens and repairs skin with patented Pro-Niacin and peptides.
What sets this product apart from other hydrating serums is the 3% Pro-Niacin. The star ingredient in all NIA24 products, this patented form of niacinamide works to nourish and strengthen the skin barrier. This hydrating serum also locks in moisture and reinforces the skin's natural barrier with lipids while peptides improve barrier function and diminish the appearance of wrinkles.
Are you excited to try NIA24 Intensive Moisture Double Serum? Let us know in the comments below, or share with us on Facebook, Twitter and Instagram using #LovelySkin!
Shop This Blog
Highlights
Visibly improve the look of sun-damaged skin with NIA24 Intensive Moisture Double Serum. Inspired ...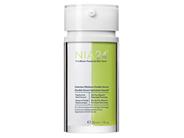 Quick Shop +