Skin Care
5 Reasons You Need a Hyaluronic Acid Serum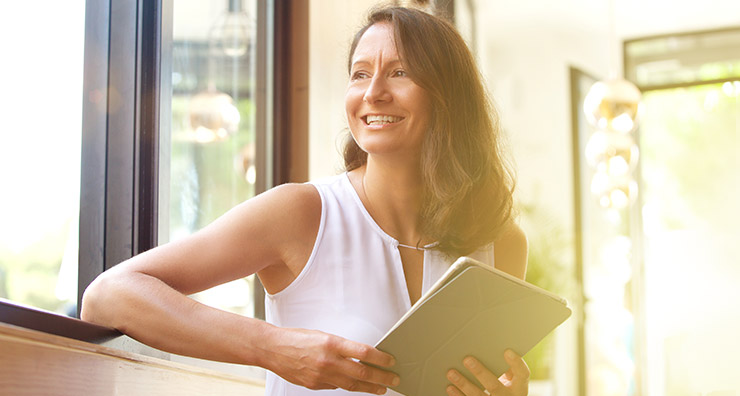 Hyaluronic acid moisturizes and plumps skin.
When applied topically, hyaluronic acid helps the skin attract and hold onto water. In fact, this ingredient actually pulls moisture from the air into skin. This leads to a more hydrated complexion with smoother fine lines and wrinkles over time. In addition to increasing moisture levels in the skin, hyaluronic acid also improves elasticity, reduces inflammation and provides antioxidant protection. Talk about an anti-aging multitasker!
Try TEOXANE RHA Serum Fundamental Revitalizing Concentrate, an anti-aging serum with Resilient Hyaluronic Acid, the richest concentration of hyaluronic acid on the market.
It can hold up to 1,000 times its weight in water.
Hyaluronic acid is unique in its ability to retain moisture. It is extremely hydrophilic, or "water-loving," and can actually hold more moisture than any other natural or synthetic molecule. Because hyaluronic acid can hold this much water, it's able to improve the skin's moisture content while strengthening the skin barrier at the same time. The result is a smoother, softer and plumper complexion.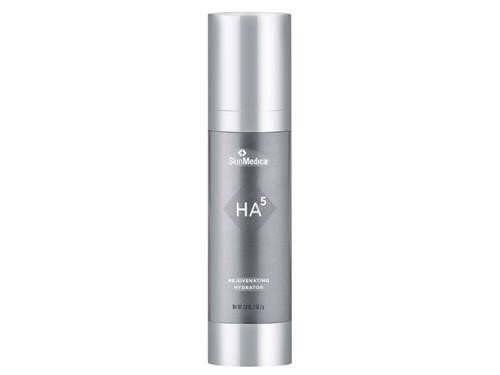 Try SkinMedica HA5 Rejuvenating Hydrator, a replenishing serum that hydrates and smooths skin with five different forms of hyaluronic acid.
Hyaluronic acid is a naturally occurring substance in your body.
This ingredient is actually found in all areas of the body, including the joints and connective tissue. We've all seen how soft, smooth and supple a baby's skin looks. This is because babies are born with a high level of hyaluronic acid, which keeps their skin smooth and plump. But the amount of hyaluronic acid we have in our bodies diminishes with age, especially once we reach 40. The only way to replenish these levels is through topical application or dermal fillers.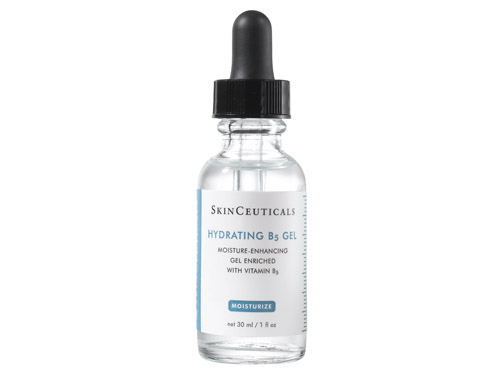 Try SkinCeuticals Hydrating B5 Gel, a hyaluronic acid gel that's enriched with vitamin B5 to help improve the skin's barrier repair function.
It's the same key ingredient used in many dermal fillers.
If hyaluronic acid already sounds familiar to you, there's a good chance you've come across it at your dermatologist's office. More commonly known as Restylane, Juvederm or Perlane, dermal fillers smooth wrinkles and restore lost volume to skin. The key ingredient in these fillers is hyaluronic acid—the same ingredient in many skin care products, but at a higher concentration.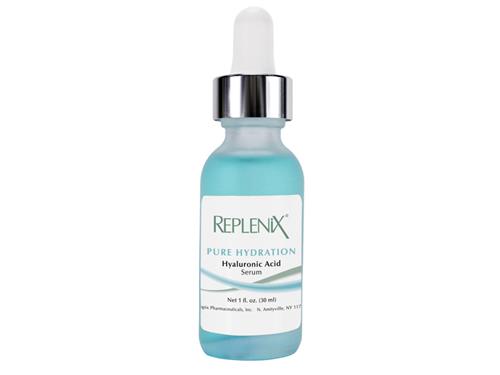 Try Replenix Pure Hydration Hyaluronic Acid Serum, a daily serum that hydrates with hyaluronic acid and minimizes wrinkles with peptides.
Hyaluronic acid is great for any skin type, including sensitive skin.
There aren't many moisturizing ingredients on the market that are equally beneficial for all skin types. Hyaluronic acid is an exception. This ingredient is wonderfully hydrating for normal to dry skin. Its lightweight texture won't feel greasy on combination to oily skin and it's gentle enough that it won't irritate sensitive skin.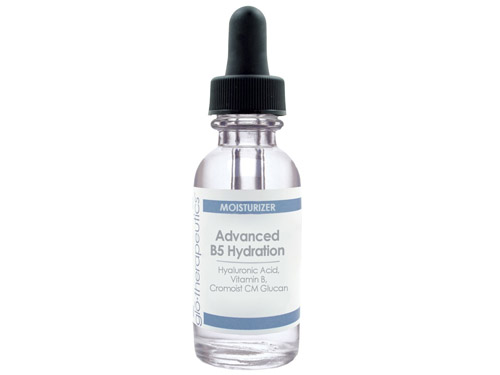 Try glo therapeutics Advanced B5 Hydration, a hyaluronic acid serum that reduces inflammation while increasing the skin's resistance to UV radiation and environmental damage.
Which hyaluronic acid serum is your favorite? Share with us in the comments below, or you can tell us on Facebook, Twitter or Instagram using #LovelySkin.
Shop This Blog
Highlights
Hydrates skin with hyaluronic acid
Brightens and revitalizes skin
Reduces signs of skin fatigue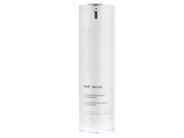 Quick Shop +
Highlights
Best suited for dry skin
Hydrates the complexion
Minimizes fine lines and wrinkles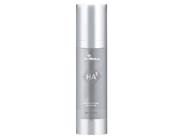 Quick Shop +
Highlights
Binds moisture to the skin
Promotes tissue repair
Minimizes the signs of aging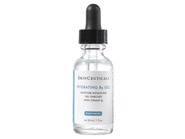 Quick Shop +
Highlights
Improves signs of aging with peptides
Plumps and hydrates with hyaluronic acid
Suitable for all skin types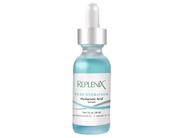 Quick Shop +
Highlights
Maintains hydration with hyaluronic acid
Creates a soft texture
Provides free radical protection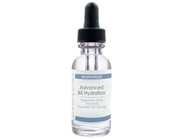 Quick Shop +
Connect with Us!