Hair Care
6 Things That Are Fading Your Hair Color
by Kristen
|
November 15, 2016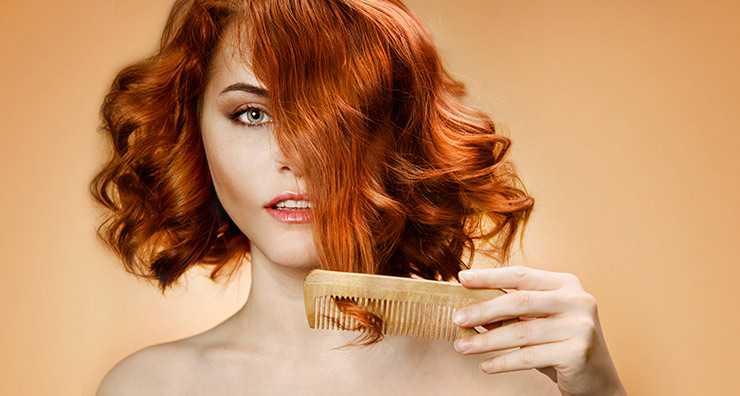 'Tis the season to change up your look! If your hair has a new hue, there are a few habits you might need to break to keep your color looking gorgeous. These six things could be keeping you coming back to the salon much too soon.
1. Using the wrong shampoo and conditioner
"Sulfates are very harsh and tend to dry out and weaken the hair shaft, making it more susceptible to color fade," explains Peter Lamas, founder of the Peter Lamas brand. "To keep your hair color vibrant, avoid sulfates and look for shampoos that contain natural and organic ingredients instead."
Lamas suggests using Peter Lamas Baobab Oil Hydrating Shampoo, which is both sulfate-free and color-safe so it will help protect your dyed 'do. This shampoo helps mend split ends while smoothing locks and adding shine.
You should also be conditioning your hair every time you shampoo. Dyed hair is more likely to become dry and brittle, so it needs all the hydration it can get. After shampooing, apply a color-safe conditioner like Peter Lamas Baobab Oil Hydrating Conditioner. If your hair still feels like it needs more moisture, a leave-in conditioner like PHYTO Phytomist Color Protect Radiance Mist will do the trick.
2. Taking hot showers
Hot water fades color much faster. This is because hot water lifts the hair cuticle, allowing color to escape. Try turning down the water temperature to warm or lukewarm. This won't just be good for your hair, your skin will benefit, too. Hot showers can be very drying and strip the skin of its natural oils.
3. Heat styling every day
One of the best dyed hair tips we can give you is to turn down the heat. Your curling iron, blow dryer and flat iron could be to blame for any fading you see. Colored hair is more susceptible to heat damage, especially with excessive heat styling. Before picking up your hot tools, apply a heat protectant spray like Alterna Caviar Repairx Multi-Vitamin Heat Protection Spray to your locks and turn down the heat on your irons.
4. Hitting the pool
Before you go for a swim, be sure to protect your hair. The chlorine in pool water can quickly fade your color and give it a dull appearance. Wetting your hair down with clean water beforehand can help limit the amount of chlorine your hair absorbs. Then, as soon as you're done swimming, rinse your whole head again with clean water to remove as much chlorine as possible.
5. Washing your colored locks too soon or too often
This is probably one of the most common mistakes people make with color-treated hair. Shampooing too soon strips down your hue much faster. It's best to avoid washing your locks for two to three days following a color treatment. This will give the color enough time to settle into the hair.
Going a day between shampooing will also help your colored strands stay vibrant longer. Washing your hair every day strips away oils as well as color, even if your hue is professionally done. Using dry shampoo between washes can help refresh your second day hair.
6. Skipping sun protection
That's right, sun protection isn't just for your skin! UV rays break down the color particles in your hair, fading your shade and giving it a brassy look. Applying products with UV protectors like Rene Furterer SOLAIRE Protective Summer Fluid can help protect your color. This nourishing spray offers KPF protection rating of 90! (KPF for hair is similar to SPF for skin: it offers a layer of protection that prevents damage.) In addition to hair treatments with sun protection, it's also a good idea to wear a wide-brimmed hat while you're in the sun. It will protect your color and your skin will thank you.
We want to hear the dyed hair tips you use to keep your color looking gorgeous! Let us know in the comments below or on Facebook, Twitter or Instagram using #LovelySkin.
Shop This Blog
Highlights
Deeply moisturizes
Sulfate-free
Improves split ends
Quick Shop +
Highlights
Rich in vitamins and nutrients
Moisturizes dry hair
Improves split ends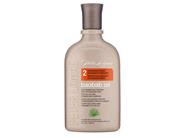 Quick Shop +
Highlights
Nourish color-treated or permed locks with this protective leave in conditioner from PHYTO. Regula...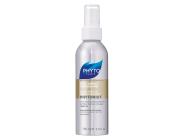 Quick Shop +
Highlights
Alterna CAVIAR Anti-Aging Bond Repair Leave-in Heat Protection Spray strengthens hair.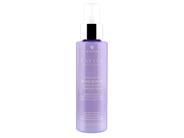 Quick Shop +
Highlights
Absorbs excess oil and buildup
Adds volume and texture to limp hair
2011 Allure Best of Beauty Award Winner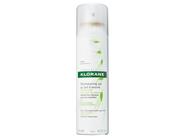 Quick Shop +
Highlights
The emulsion fluid form is lighter than an oil while still providing a hydrating effect, perfectly ...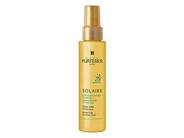 Quick Shop +
Connect with Us!