Beauty
The Right Way to Do Glitter Nail Designs Just in Time for the Holidays
by Stepha
|
November 17, 2016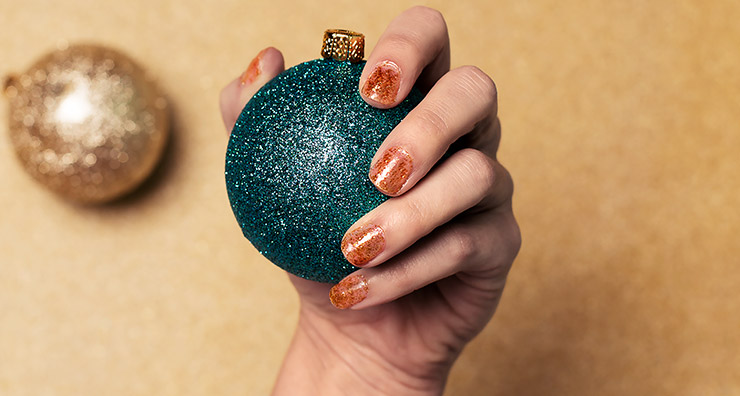 When it comes to holiday nails, there's simply no such thing as too much sparkle! Amplify your glitter manicure with this quick tutorial.
Step 1: Start with a strong base.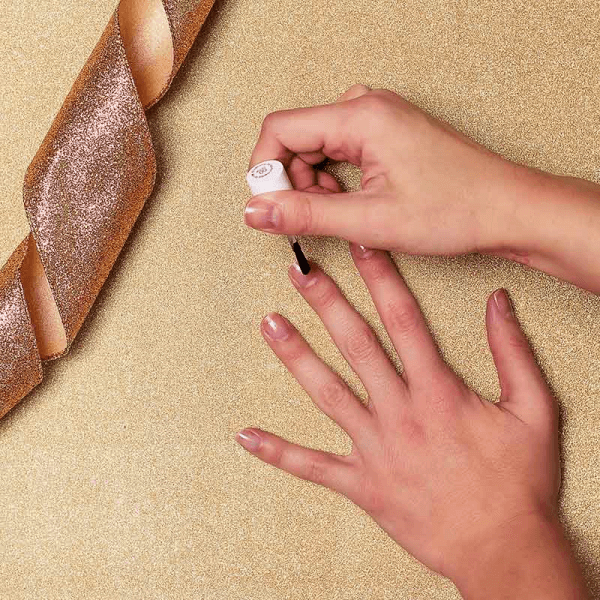 To keep your manicure chip-free and vibrant, you'll want to start with a base coat. We're in love with essie First Base Base Coat. Be sure to let this layer dry completely before you reach for the key ingredient.
Step 2: Prepare your makeup sponge.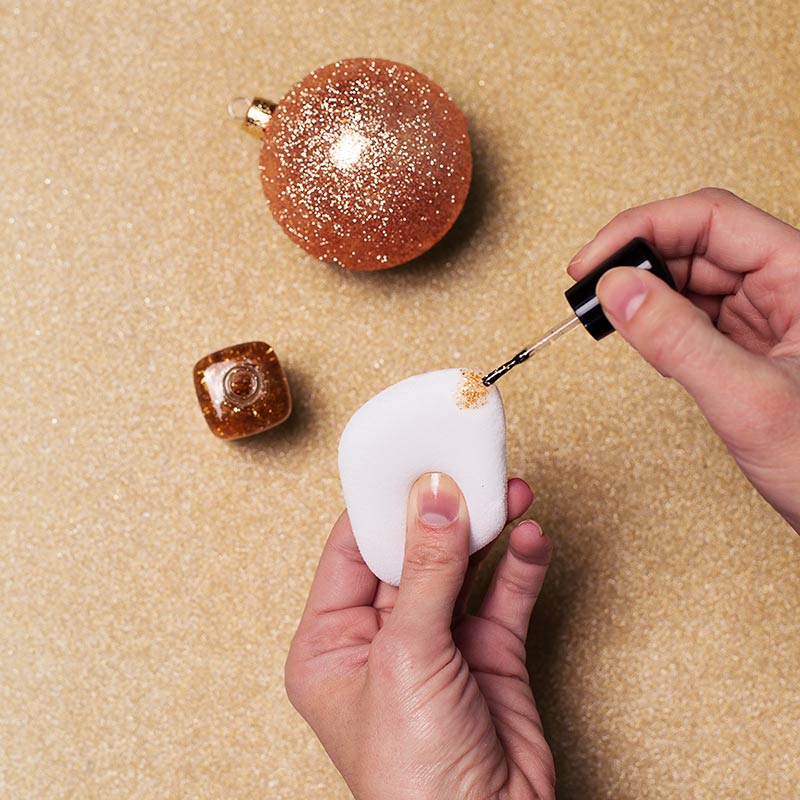 Choose your favorite glitter polish or even two or three to mix, match and alternate. Our current favorite is Zoya Nail Polish in Maria-Luisa. To really pack that glitter on each nail, you'll need the glo minerals Finishing Sponge. A disposable beauty wedge also works well in a pinch. With the nail polish brush, paint a thick layer of glitter on the edge of your sponge. If you have small nails, you may need to cut or fold your sponge for extra precision. Once you've painted the polish on the sponge, wait for about 30 seconds. This is the key to letting some of the liquid polish absorb so you're left with a high concentration of glitter.
Step 3: Get glitzy.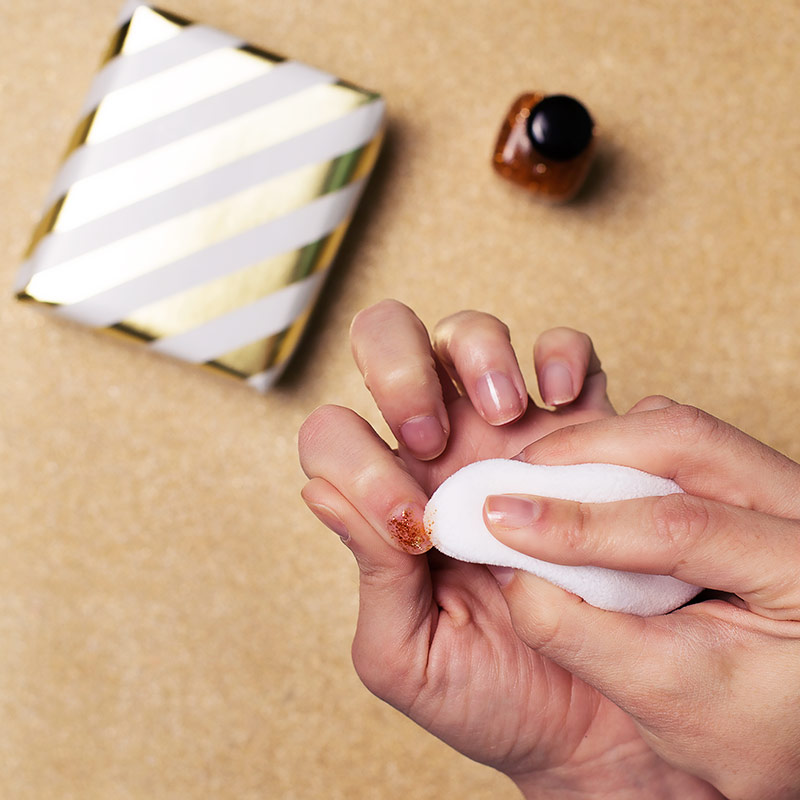 Transfer the glitter polish from the sponge to your nails using light dabbing motions. The idea is to slowly build the glitter layer and fill in any gaps until you're happy with your look. Let the polish dry—this could take a while, but the wait is worth it!
Step 4: Seal the deal.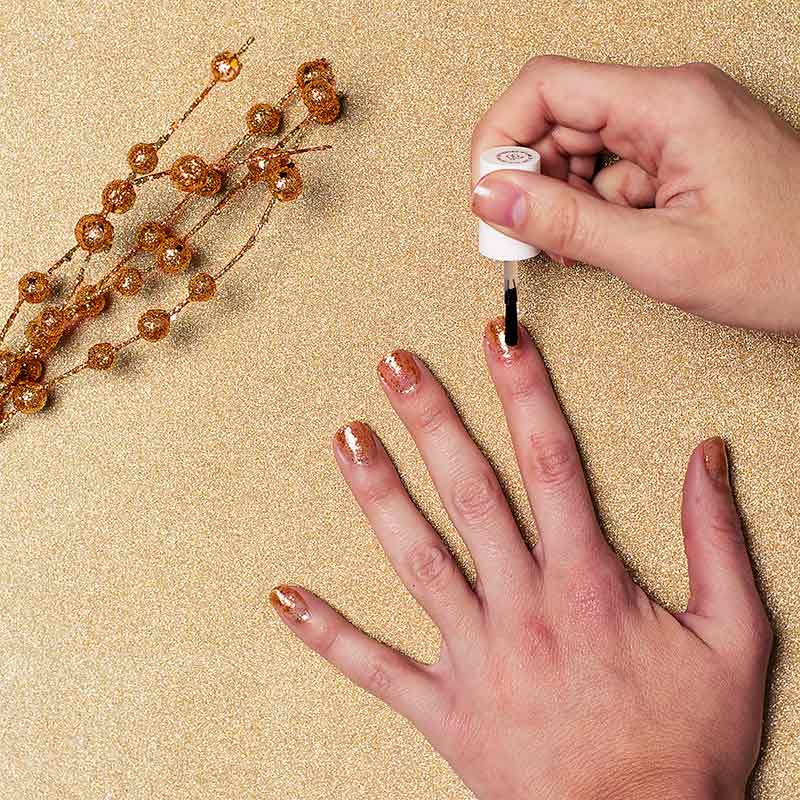 Grab a top coat, like essie Super Duper Top Coat, and add one coat to your manicure. This is essential for adding instant shine and safeguarding your holiday nails against nicks and chips. Let it dry, and you're ready to dazzle at your next holiday get-together!
What's your favorite glitter nail design? Let us know in the comments below, or tell us on Facebook, Twitter or Instagram using #LovelySkin!
Shop This Blog
Highlights
Rubber adhesives in essie First Base Base Coat bond polish to the nail surface to protect color wea...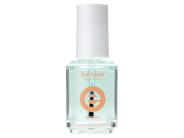 Quick Shop +
Highlights
Natural
A clear coat with glitter
Toxin-free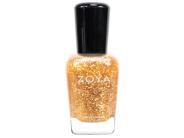 Quick Shop +
Highlights
Latex-free
Ideal for blending or touch-ups
Recommended for use with a finishing powder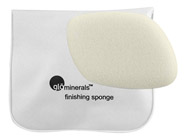 Quick Shop +
Highlights
essie Super Duper Top Coat helps to add strength and durability to nails. This formula adds instant...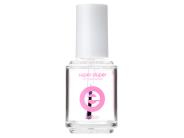 Quick Shop +