Hot Products
Introducing LovelySkin LUXE Microdermabrasion Polish!
by Kristen
|
November 22, 2016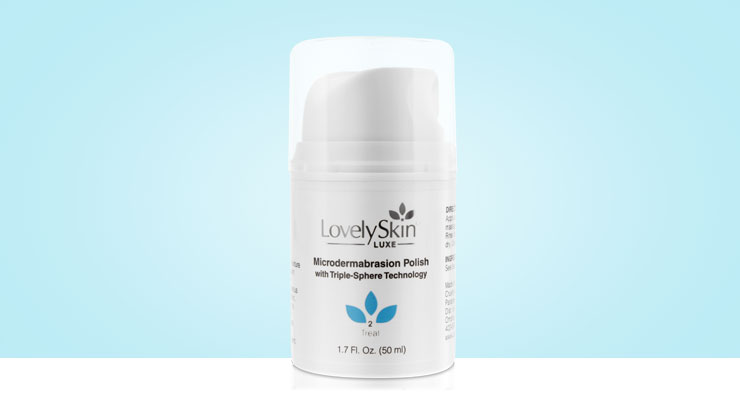 We're excited to bring you another addition to the LovelySkin LUXE line: LovelySkin LUXE Microdermabrasion Polish with Triple-Sphere Technology! Developed by board-certified dermatologist and cosmetic surgeon, Dr. Joel Schlessinger, this microdermabrasion cream exfoliates, smooths and brightens skin. With each use, this exfoliating formula creates a softer and more luminous complexion.
Like the rest of the LovelySkin LUXE collection, this microdermabrasion polish contains high quality active ingredients to help your skin maintain a youthful radiance.
Bamboo, jojoba and diatomaceous spheres provide a controlled exfoliation, refining skin and giving the complexion a luminous, radiant glow.
Orange extract improves microcirculation and minimizes inflammation while giving the formula a very subtle but pleasant scent.
Caper floral bud extract helps to calm and soothe hypersensitivity.
Shea butter nourishes and protects the complexion.
Joining the rest of the LUXE line, this new product is gluten-free, paraben-free, sodium lauryl sulfate-free, vegan and cruelty-free.
Unlike exfoliants that contain plastic microbeads, this microdermabrasion cream is also environmentally friendly. Its unique triple-sphere technology provides a controlled exfoliation with three types of spheres that vary in size.
Exfoliate by applying a thin layer of LovelySkin LUXE Microdermabrasion Polish to wet skin. Gently massage into the complexion for 30 to 60 seconds. Rinse thoroughly with warm water and pat dry. For best results, use this exfoliating treatment two to three times a week.
Add this microdermabrasion cream to your LovelySkin LUXE collection today!
We'd love to see a photo of your LovelySkin skin care products. Share with us on Facebook, Twitter or Instagram using #LovelySkin!
Shop This Blog
Highlights
Creates a luminous appearance
Exfoliates and polishes skin
Smooths uneven tone and texture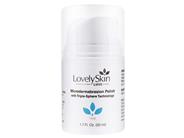 Quick Shop +
Connect with Us!