Ask the Experts
Brands that Give Back
by Madison
|
November 09, 2018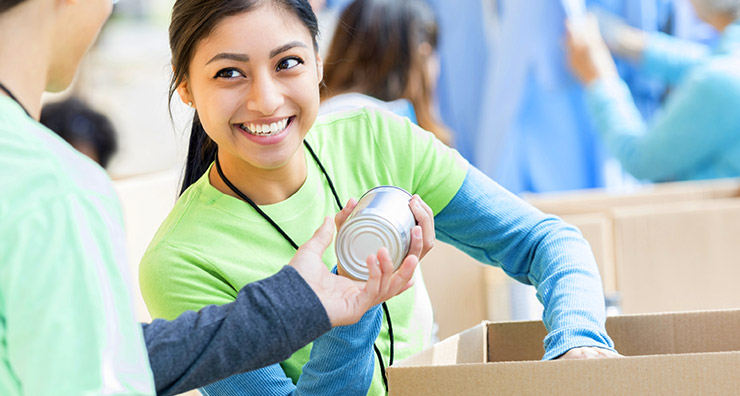 It's the season for giving—where the malls are filled and so are our hearts. While going out and completing your holiday shopping, it's important to keep in mind that the holidays are also a time for giving back.
Take a look at some of our favorite brands that let you give back to communities around the world as they contribute to various philanthropies.
Eminence Organics
Eminence Organics believes we should leave the Earth better than we found it. Their natural formulas are derived from some of the world's most nourishing fruits and plants, but alongside protecting our planet through biodynamic farming, they also strive to nurture it and its people. The Eminence Kids Foundation works to provide ill children around the world with nutrient-based meals. They also donate organic fruits, vegetables and foods to these kids to promote healing and fill their bellies. Along with helping children, Eminence also has a partnership with Forest for the Future. For each product sold, a tree is planted somewhere in the world. As of September 2018, over 11 million trees have been planted!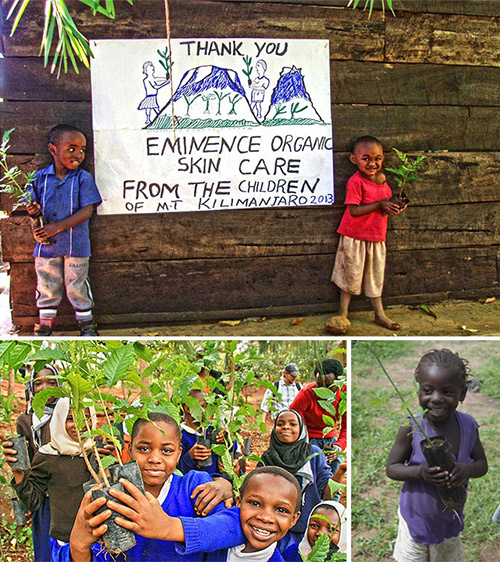 LovelySkin
Founder and CEO of LovelySkin, Dr. Joel Schlessinger, feels that giving back is essential for any business. In addition to running drives for a variety of shelters in the greater Omaha area, the LovelySkin team and employees from Dr. Schlessinger's dermatology practice also volunteer their time with organizations like the Open Door Mission, Nebraska Humane Society, Heartland Family Services and The Salvation Army. We work hard to protect the environment by using 100% biodegradable packing materials and supplies, by recycling all packing materials that are sent to us and by encouraging our customers to do the same! This year, in lieu of gifts for our staff, we are even asking our vendors to make donations to the We Act for Environmental Justice foundation and the Open Door Mission because truly, a protected planet is the best gift we could ask for!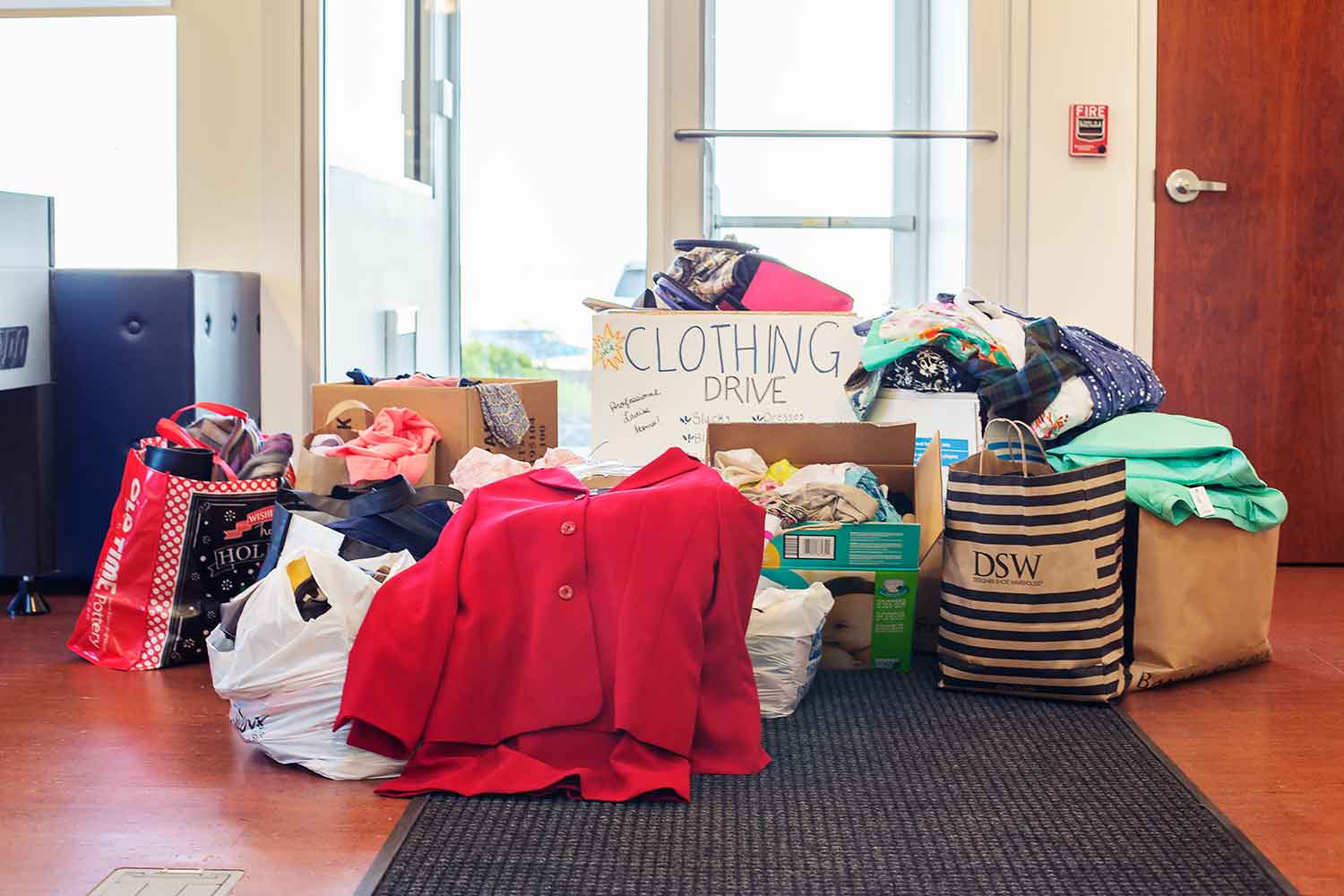 Circ-Cell
Circ-Cell believes that the beauty industry can be so much more than pretty faces. Through their work to change lives on a meaningful level, Circ-Cell donates five dollars to the Nest Foundation with every purchase of one of their Extraordinary Face Oils. The Nest Foundation works to protect children around the United States who are vulnerable to sexual exploitation and trafficking through education and community support.
ELEMIS
While ELEMIS is constantly working to create and improve skin care products, they work just as hard in contributing to changing lives. This popular skin care brand is involved in many organizations, such as Women for Women International (WfWI). WfWI provides support to female survivors of war around the globe and ELEMIS sponsors an entire class of women in WfWI in Afghanistan. In addition, ELEMIS also supports Breast Cancer Care, donates funds to Wellbeing of Women, an organization that is dedicated to improving gynecological and reproductive healthcare, and raises money for the Gavi Alliance, an organization that has helped immunize over 37,000 children in Africa against life threatening diseases!
Caudalie
Caudalie focuses on responsible beauty: giving the Earth back what it gives us every day and respecting those who inhabit it. To support their beliefs, Caudalie is involved with several nonprofits that work to save the world. This committed brand is a part of the "1% For the Planet" movement that donates 1% of all global sales to nonprofits across the globe. Some of the philanthropies include Nordesta Reforestation & Education (an organization that has planted 300,000 trees Northeast of Brazil), the National Forest Foundation (an organization that works with reforestation of the United States), the World Wildlife Fund (an organization that has planted over 1,500,000 trees in the Yunnan Province of China and has protected 52,000 hectares of forests in Indonesia) and more.
jane iredale
jane iredale strives to create products that not only support women in looking and feeling their best, but also support various organizations through partnerships that are meaningful to their brand and the community. With each purchase of their limited edition Butterfly Bag, a cosmetic pouch featuring an original watercolor design, customers can protect monarch butterflies as a donation is made to SaveOurMonarchs. This philanthropic cosmetic brand is also donating 100% of their Sunny PlayOn Lip Crayon profits to organizations that help and empower women and girls. A few of these are: Look Good Feel Better, an organization that teaches beauty techniques to women fighting cancer and works to help them gain confidence; Elizabeth Freeman Center, an organization that offers assistance to all those experiencing or affected by domestic and sexual violence in Berkshire County; and Gladys Allen Brigham Community Center, a multi-service organization that empowers children and youth, with a special emphasis on girls, to become responsible, confident and personally fulfilled individuals.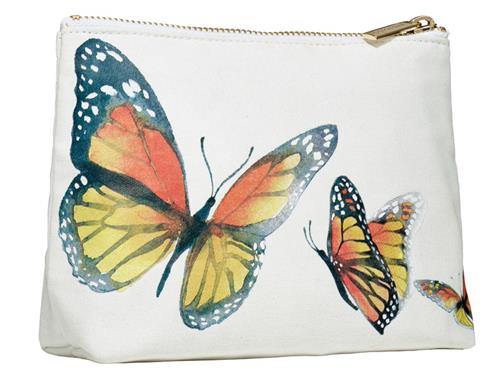 What is your favorite way to give back over the holidays? Let us know in the comments below!