Ask the Experts
Five Signs Your Foundation Is Wrong
by LovelySkin
|
May 08, 2018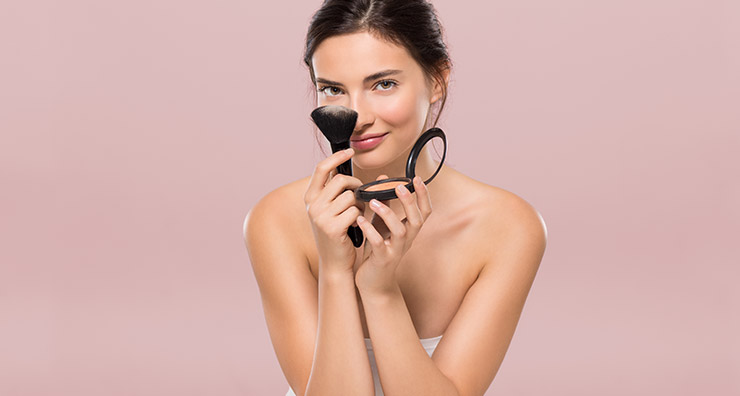 Cruelty-free makeup brand Gorgeous Cosmetics is here with all the reasons why Gorgeous Cosmetics Base Perfect Liquid Foundation may be the right foundation for any skin type.
If you want your makeup to help you achieve a flawless complexion, it is incredibly important to find the best foundation for your skin type. It's usually obvious when someone is wearing the wrong foundation, and if you choose the wrong formula for your skin, you could be overly oily or dreadfully dry! However, with just a few tips and tricks, you can choose the right foundation, and can disguise any and all imperfections with a single brush stroke!
What is the best foundation for your skin type, and how do you know? Here are five signs the one you're currently using could be wrong for your skin.
1) You look like you're wearing cakey makeup.
If your foundation looks caked on or is getting patchy throughout the day and is requiring a touch-up, you may be wearing the wrong foundation for your skin type.
FIX: Gorgeous Cosmetics Base Perfect Foundation is specifically designed to last all day on all skin types. Our intelligent formula stands up to long days, humidity–even perspiration. No touch-ups needed!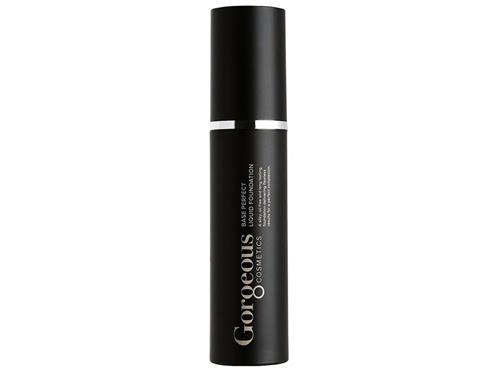 2) You have a shiny face.
Ever notice when you wear foundation your skin gets oily faster? Some "oil-controlling" makeup can actually bring oil to the surface faster, causing shine on your skin!
FIX: Base Perfect Foundation's intelligent formula balances your skin and withstands oil production without drawing out the oils.
3) You look like you have dry skin patches.
If your foundation is making your skin look dry, it might be your foundation, your powder or both!
FIX: Base Perfect Foundation is a smoothing formula that dries to a skin-like finish and does not require a setting powder that could make your skin look extra dry.
4) Your makeup is changing color during the day
If you find your foundation is getting darker as the day goes on, your setting powder could be the culprit.
FIX: Base Perfect Foundation sets itself—no setting powder needed!
5) You're breaking out more frequently
Foundation is meant to hide blemishes, not create new ones! You're probably wearing a foundation that has a lot of oils or chemicals in it which can clog your pores and lead to more blemishes.
FIX: Base Perfect Foundation's formula is oil-free and contains vitamins A and E to soothe and condition the skin. It is designed to sit on top of the skin, letting it breathe. The coverage lasts all day but removes easily with soap and water.
Gorgeous Cosmetics Base Perfect Foundation helps you achieve matte, even skin all day long. Find this and other cruelty free makeup picks from Gorgeous Cosmetics at LovelySkin.com